New AI centre launched to tackle environmental risk
The new postdoctoral centre will bring together experts from various STEM fields to train future thought leaders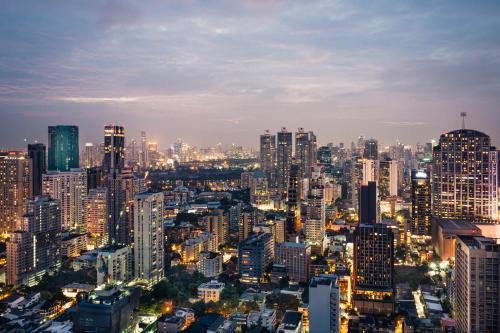 The University is launching a new centre aimed at developing AI techniques to find solutions to major environmental threats. One of 16 new Centres for Doctoral Training announced last week, it is funded by UK Research and Innovation and will be welcoming its first cohort of PhD students in October 2019.
Named the Centre for Doctoral Training in Application of Artificial Intelligence to the study of Environmental Risks, it intends to train future thought leaders in environmental data science, bringing together computer scientists, mathematicians and engineers alongside environmental and geoscientists. At the centre, they will be applying AI to environmental data in order to comprehend and manage risks.
Cambridge is a world leader in artificial intelligence and machine learning research. Existing projects involving the use of AI in tackling environmental risk include the use of satellite observations to chart the pathways of whales through the oceans, large datasets to understand changes in biodiversity in woodland habitats, machine learning to understand earthquake risk and the use of drones to monitor hazards at active volcanoes.
The centre intends to combine this work with the interests of external partners to create an alliance aimed at leading forward the next generation of environmental data science. These partners include Microsoft, DeepMind, The European Development Bank, Friends of the Earth, the European Space Agency, the Environment Agency, resource industry leaders and policy partners.
Professor Simon Redfern, Head of the Department of Earth Sciences, will be leading the new centre. In an official statement on the University website, Redfern highlighted the increased quantity and variety of datasets available to observe the Earth, from the atomic scale to global satellite observations, and how these can be used to assess and tackle the threats of environmental hazards and climate change.
Equally, however, Redfern emphasises the challenges posed by such large datasets, underlining that "new methods need to be developed to tap their potential and to use this information to guide our path away from environmental catastrophe".
Redfern was involved in the controversial divestment working group and was revealed to have overseen proposed donations from fossil fuel giants. 
Systems involving AI methods such as "satellite data, autonomous sensors, drones, and networks of instruments" can also provide increasingly detailed information about environmental risks and their potential effects. Redfern underlines this importance in light of human-induced climate change, where "urbanisation and the growth of megacities generate other risks, as society becomes potentially more fragile and vulnerable to geohazards such as earthquakes, volcanic eruptions, floods and tsunamis".
The development of the new centre was welcomed by Business Secretary Greg Clark, who described the announcement as "our modern Industrial Strategy in action, investing in skills and talent to drive high skilled jobs, growth and productivity across the UK."
"We want to keep up this momentum and cement our reputation as pioneers in AI," says Digital Secretary Jeremy Wright, identifying the UK as the birthplace of the father of artificial intelligence, Alan Turing, as well as a world leader in the ethical innovation in this area. "Working with world-class academic institutions and industry we will be able to train the next generation of top-tier AI talent and maintain the UK's reputation as a trailblazer in emerging technologies."