King's launches £50m access campaign, with guaranteed bursaries for disadvantaged students
The launch of the college's initiatives has been criticised by CUSU Access Officer Shadab Ahmed for "chasing headlines"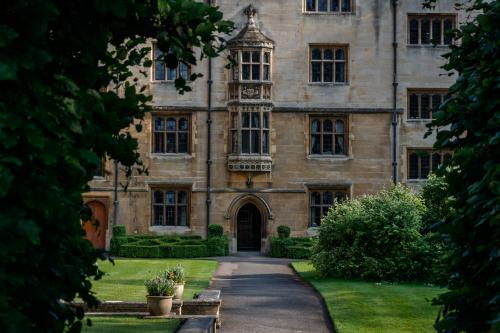 King's College has launched a £50m campaign to improve access for admissions at the college, funding a number of initiatives that seek to aid applicants from socially and economically disadvantaged backgrounds.  
These initiatives include the creation of ten new undergraduate places to King's existing annual intake of 130, reserved for students from disadvantaged backgrounds. Half of these new places will be reserved for graduates of Cambridge's transition programme.
The foundational course, which is expected to be implemented by 2021/22, will be an academically-rigorous transitional period for students "who have ability and potential but who have experienced educational disadvantage", according to Professor Graham Virgo, Cambridge's pro-vice-chancellor for education.
Furthermore, King's plans to launch a "post offer of a place at Cambridge but pre-A level scheme exams" tuition scheme for state school applicants, which the College argues is "needed to reduce the much higher incidence of state school offer holders failing to attain their required A-level grades when compared with their privately educated peers."
The initiatives will be funded by rental income from the building of two new halls of residence which have been funded by a £33m gift from an alumnus.
CUSU Access and Funding Officer Shadab Ahmed criticised this method of funding access schemes, arguing that "this means the very students King's is proud to be home to, namely those who are state-educated, will have to bare [sic] the brunt of furthering access through their rent prices", adding, "students' living costs should not be the main source of revenue for funding outreach work."
King's is usually among the colleges with the highest intake of state school students, with 69% of its 2017 admissions cohort from state-schools, compared to a university-wide intake of 64.1% of Home students being from the maintained sector.
Ahmed did however praise the College's initiative to provide an offer-holder tuition scheme, arguing that socioeconomically disadvantaged students have an "increased risk of missing their offers due to their home and/or schooling environments".
The campaign launched by King's will also seek to improve access for students once at Cambridge, as King's will now provide annual bursaries of £3,000 to all of its undergraduates from economically disadvantaged backgrounds. A number of other colleges, such as St John's and Newnham, provide bursaries in addition to the university-wide Cambridge bursary, but this is not uniform across all colleges in the University.
Ahmed argued that "colleges should work together, collaboratively, alongside the university" in order to "allow for a pooling of resources, to create a cohesive experience for students as a whole, across all colleges, and not a select few".  
A scheme proposed in April by the Colleges Bursaries Taskforce, convened by the Senior Tutors' Committee, one of Cambridge's top governing bodies, aimed to take the disparate variety of bursary models across colleges and integrate them into the main Cambridge Bursary Scheme. However, at present, King's proposed bursary appears to add to the inequalities between colleges' provisions of bursaries.
In October, Cambridge Vice-chancellor Stephen Toope announced the launch of a campaign to raise at least £500m over the next six years to reform the University's financial student support system.