Brunch Briefing – Week 8: Funding, Memorials, and Choirs
This week saw access issues exposed, financial difficulties explored, and more Zero Carbon protests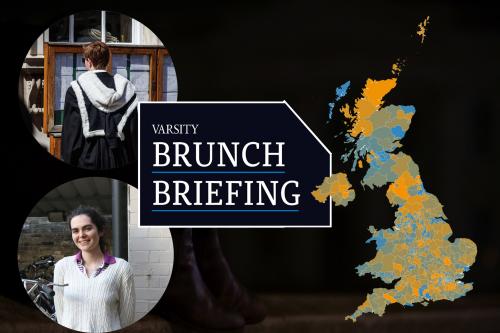 Key Stories from this week:
3.5% of schools make up 44% of Oxbridge entries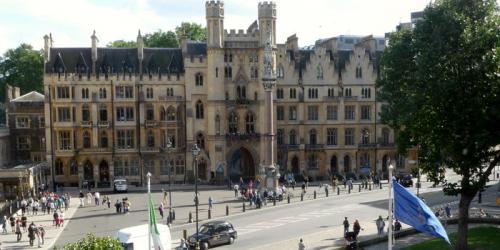 A Varsity investigation has revealed that 1,140 schools send no students to Oxbridge between 2006 and 2017, despite having applied. More than 6,000 students were accepted from the top 10 schools in the same time period. There are 143 schools that have sent 100 or more students to Oxbridge in the same eleven-year period, representing just over 3% of applying schools but making up 44% of the total Oxbridge cohort in that time. CUSU access and funding officer, Shadab Ahmed, said that "Universities should continue to lobby the government to provide adequate funding to primary and secondary schools...as ensuring that policy mitigates fundamental differences between children on the basis of socioeconomic demographics."
Students share on hardship fund distress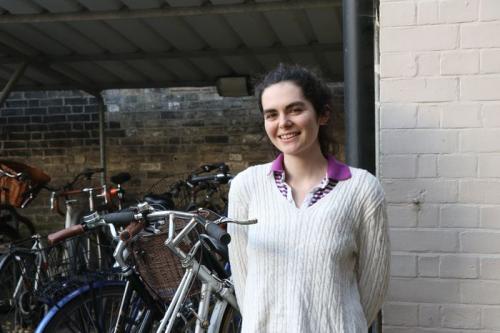 Several students have spoke to Varsity about the difficulties they have faced with their colleges hardship funds. One student at Magdalene explained that the college's administrative mistakes saw both her Irish government funding and her college bursary delayed, leaving her with no money until November. Students at Downing discussed emails they had received saying that it was a "condition" of their receiving hardship grants that they write a letter of thanks to their donors. While this was said to be a clerical error by the college. Rhiannon Melliar-Smith, a finalist at Trinity Hall, explained that being asked to thank donors for bursaries is "a bit patronising", since bursaries provide "the bare minimum for the quality of life you should have as a student" and are not something one actively applies for.
Two students speak to Varsity about taking on sex work due to financial hardship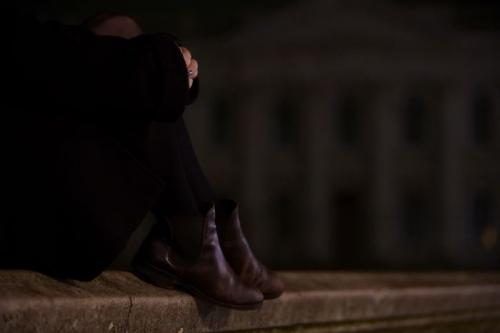 Two students spoke to Varsity about entering sex work to cover their expenses while studying, and the dangers they faced working in the industry. One student, who had extra financial pressures due to the need to live in private accommodation, said that they "struggled to balance the need to perform sex work, to afford necessities, the need to attend lectures and do academic work, and my need to rest and look after my diminishing physical health. I couldn't manage it". Another student works mainly in sugaring, having a sugar daddy. They have described encountering dangerous situations as "many clients interpret 'no' as 'yes', and only stop when threatened explicitly with police intervention".  A spokesperson for the University said, "We take student welfare very seriously, and we encourage any student who is struggling financially or with mental health difficulties to seek help from their College or the University."
Zero Carbon paint Corpus clock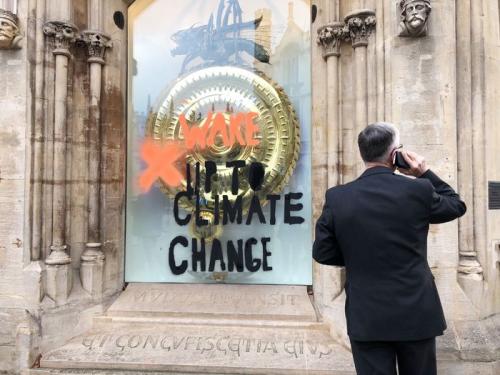 As part of the Fossil Free National Day of Action on Wednesday, the Zero Carbon Society painted the Corpus clock with removable chalk paint, with the words "Wake up to climate change." The paint had been fully removed by that afternoon. Students also staged a die-in on the floor of the reception at the Old Schools, with campaign banners draped over them. The news broke yesterday that Downing will become the third college to divest all of its available assets in the fossil fuel industry. A spokesperson for Zero Carbon called this a "tremendous victory" but stressed that "The University and its colleges must now follow the lead of Downing and Queens' or remain deeply complicit in ongoing climate catastrophe."
Students mark Transgender Day of Remembrance
Around 30 students gathered in the Old Music room of St John's on Tuesday to observe the international Transgender Day of Remembrance, which has been held on the 20th November each year since 1999. The event was organised by Cici Carey-Stuart, transgender and non-binary representative for the CUSU LGBT+ campaign. There was also a city-wide event at 7pm organised by the Cambridge Diamonds, a local transgender support and social group. Poems were read and a list of names of those who have been killed in the past year due to transgender prejudice.
---
Downing to remove all 'practical' investments from fossil fuels sector
Colleges struggle to understand step-free access
A report by the CUSU Disabled Students' Campaign has highlighted that several colleges hold insufficient information about step-free and wheelchair access. According to the report, only three of the University's 31 colleges were able to provide an up-to-date 'access audit' – a document detailing an assessment of a college's sites compared against best-practice standards. Of these documents, one dated to 2017, one to 2011, and the other to 2004. This lack of data meant that the report concludes that it is "essentially impossible" to make "any significant assessment" of the extent to which the majority of the University's colleges are compliant with the 2010 Equality Act.
On the lighter side…
Clare choir brightens up Sidgwick Site
The Clare choir was spotted singing at Sidgwick on Tuesday afternoon to raise funds for Student Minds Cambridge. Around 20 students were there singing Christmas songs and bringing Christmas cheer for a good cause, as part of Student Minds' initiative to encourage more choirs to help combat the end-of-term blues.