Brunch Briefing – Week 3: College concessions, student loans stats, and breakfast activism
This week saw King's take action on allegations of porters' racism, local protests on new government policy, and a Shell networking breakfast disrupted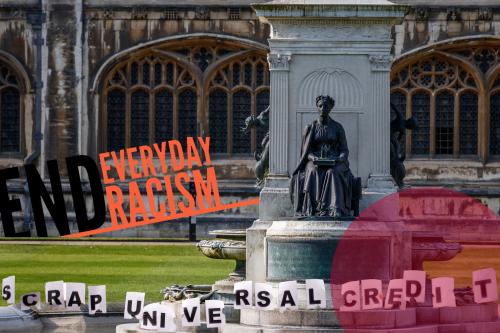 This week saw a college address racial profiling, a networking breakfast disrupted, and an excess of washing liquid...
Key stories from this week
Anti-racism campaign to be launched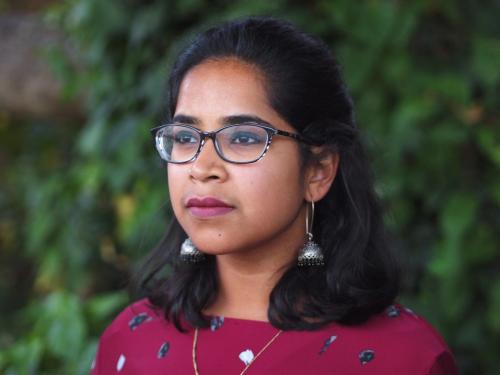 The 'End Everyday Racism' campaign will be launched next Friday. The campaign, created by a team at the University's Department of Sociology, consists of an online platform for students and staff at the University to report incidents of racial harassment and discrimination anonymously. This platform will be used to create and monitor a data set to show how racism is experienced at Cambridge, and to map incidents across the city. The team hope that the platform will be able to record trends in experiences of racism that would usually not be recorded due to being deemed too minor or difficult to capture.
King's commits to an improvement on racial profiling
Dr Priyamvada Gopal, a reader in colonial and post-colonial literature at Churchill, has announced that she will resume teaching at King's, after the college committed to improving their methods of dealing with reports of racism in the college. Dr Gopal, followed by two colleagues, began a boycott of the college in June, in protest of repeated instances of racial profiling and aggression from college porters. King's are now currently reviewing their procedures for handling complaints, and has said it will adopt "clear and simpler means of reporting incidents" of racial profiling by porters.
Report suggests ways to improve BME representation in history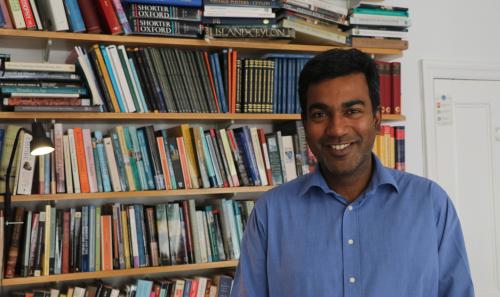 The Royal Historical Society have released a report produced by its Race, Ethnicity & Equality Working Group which found that 96.1% of historians working at UK universities are white, as well as that 11% of history students are BME, compared to the 25% national average across all subjects. The report was drawn from a survey of over 700 historians across UK universities, and a year of research. Varsity spoke to the co-chair of the working group, Dr Sujit Sivasundaram, who said that one of the points made in the report was that "we need to diversify the histories that we tell about ethnic minority communities."
Far-right group may march in Cambridge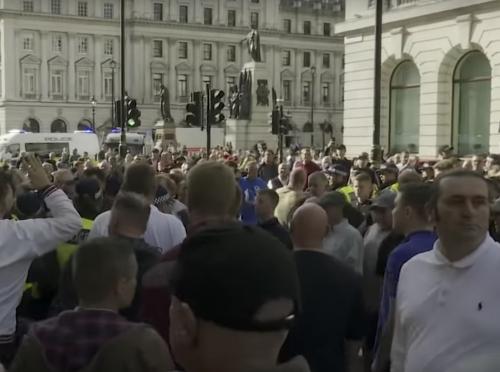 The Democratic Football Lads Alliance (DFLA), have announced that they are planning to come to Cambridge next month in the wake of the recent Remembrance Day media storm. A historian of the far-right, David Renton, noted that the announcement of the march was not necessarily a guarantee that it would occur, as the organisation is in a "state of crisis" with a dwindling membership. A spokesperson for the national Stand Up To Racism campaign has said that they "will show, as we did so clearly in July, that the DFLA are not welcome here."
Varsity investigates student loans
An investigation by Varsity has found that there is a 27.7% difference between colleges with the highest and lowest proportion of students receiving a UK government loan. A Freedom of Information request revealed that 83% of UK-domiciled students at Cambridge received a government loan, below a national average of 93.4%. Data also showed that between 20% and 30% of UK and EU students at each college receive the Cambridge bursary. Murray Edwards had the highest share of students receiving the government loan, at 94.4%, whilst Gonville & Caius had the lowest, at 66.7%.
Corporate event disrupted by Zero Carbon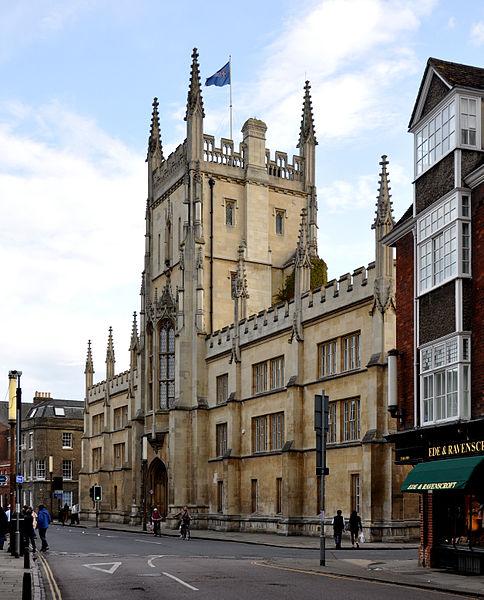 A Royal Dutch Shell networking event was interrupted by Cambridge Zero Carbon activists on Thursday, as four students crashed the breakfast and unfolded a banner reading, "Shell: recruiting to create climate killers". The event, hosted by the Cambridge University Women in Banking and Finance Society, had been advertised as a chance to "meet senior professionals from the finance and trading department of Shell." A spokesperson for Zero Carbon said that "this University should no longer be a place they can use to legitimise fossil fuels and recruit more oil executives."
Universal credit draws criticism in Cambridge
Universal Credit, the Conservative government's new means of providing benefits, was officially rolled out in Cambridge this week. Cambridge Unite Community, Cambridge Labour, the People's Assembly, and several students, held a demonstration outside the Cambridge Job Centre to protest the new scheme. Cambridge MP Daniel Zeichner has expressed his opposition to Universal Credit, and has said that "we know people will be worse off" in Cambridge because of the policy, which will likely affect many disabled students, college staff, and residents throughout the city.
On the lighter side…
Colleges inundated with free washing up liquid
In a corporate outreach act, P&G have given a limited supply of washing up liquid to Cambridge and Oxford colleges this week. The liquid is in their new scent, 'pink jasmine'. Students, not sure what to do with such a gift, have adopted some interesting methods of utilising it. Christ's gifted a bottle to the losing team of a recent JCR quiz, and other students have reportedly used it as shampoo.