Investigation reveals share of Cambridge undergraduates on student loans
Data obtained by Varsity has found a 27.7% difference between the percentage of students on a UK government loan at Murray Edwards and Gonville & Caius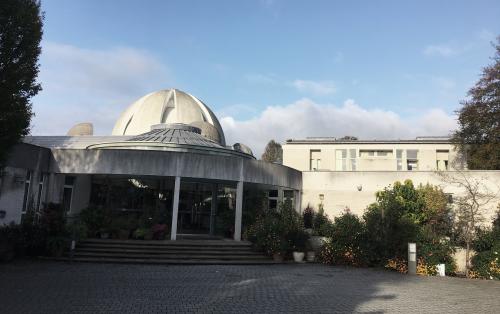 A Varsity investigation has revealed the share of undergraduates at each college who receive government loans and Cambridge bursaries to cover their tuition fees and living costs, shedding light on how much financial support is given to students at individual colleges.
This information, which offers another way to reflect upon the University's track record in attracting students from a variety of socioeconomic backgrounds, is set against the background of the University's plans to raise additional £500 million for student financial support.
Across all 27 undergraduate colleges that provided the information asked for in Varsity's Freedom of Information Request, 78.7% of UK and EU undergraduates received a loan from the UK government to cover their tuition fees in the 2017-18 academic year. Only residents of the UK and the EU are eligible for such loans, and although five colleges did not distinguish between the fee statuses of their students, 83.0% of UK-domiciled students and 60.3% of EU students took out loans at the colleges that did make the distinction.
According to the most recent data from the Student Loans Company, 93.4% of all English-domiciled university students received student loans, which is significantly greater than the 83.0% of home students on a loan at Cambridge.
This information shows that the share of Cambridge students at each college who are able to forego government assistance in paying their tuition fees is above the national average. Many students who are not on a government loan may pay their tuition fees using family resources, although a number of students will seek assistance from other sources.
Another measure of socioeconomic diversity is the share of students on the Cambridge Bursary, which is a grant that the University gives to students with household incomes of under £42,620. The grant, which is usually £3,500, is also only eligible to residents of the UK and the EU.
Fewer colleges were able to provide data on the Cambridge Bursary, but a large majority of the responses showed between 20% and 30% of UK and EU undergraduates at each college receiving a Cambridge Bursary. This means that a relatively low share of the University's UK and EU students come from households with incomes of under £42,620, which is still substantially higher than the UK median disposable household income of £27,300.
In response to Varsity's request for comment, Dr Sam Lucy, the Director of Admissions for the Cambridge Colleges, said: "The University and colleges work hard to ensure that talented students from across the UK can come here to study, regardless of background." She also pointed out that the the University passes the benchmark set by the government for recruitment from areas with the lowest participation in higher education.
"The University invests more than £5m each year in outreach activities, working with schools in those underrepresented areas. The University and the Colleges provide a number of measures to support those in financial need, including support for low income students through a range of bursaries," he added. She also noted that not everyone who is eligible for a bursary accepts one, so the number of eligible, meaning more students may be eligible than the 2,663 who received it last year.  
Lucy Cav defies bursary and loan trends
Though many colleges have similar shares of students on government loans and Cambridge Bursaries, there is some variation between them.
Murray Edwards College has the highest share of students on a government loan, with 94.4% of UK and EU students receiving one. It is followed by St Catharine's, with 90.2%, and St Edmund's, with 88.3%.
On the other end of the scale, only 53.9% of UK and EU Lucy Cavendish students are on a government loan. It is followed by Gonville & Caius with 66.7% and Pembroke with 72.8%.
In response to a request for comment, a spokesperson for Lucy Cavendish pointed out that a number of factors, including completion of prior study or receipt of funding from other sources, mean that not all UK and EU students are eligible for government support. When taking into account only those who are eligible, the figure for Lucy Cavendish is 74.3%. As a mature college with many international students, Lucy Cavendish may be disproportionately impacted by these factors.
There is a weak positive correlation between the share of students receiving government loans and the share who have incomes low enough to receive Cambridge Bursaries, though Lucy Cavendish defies this trend. It has the highest share of eligible students receiving a Cambridge Bursary – 50%. Following it is St Edmund's, with 33.3%, and Homerton, with 31.6%.
Gonville & Caius is the college with the smallest share of eligible students on a Cambridge Bursary of the colleges that provided this information – only 15.6%, which is 34.4 percentage points lower than Lucy Cavendish – followed by Clare and Pembroke, with 19.2% and 21.7% respectively.
Clare responded to its position by commenting that "some fluctuation in bursary numbers is to be expected, but we continue to examine all the data carefully as part of our ongoing and sustained commitment to access and outreach."
Pembroke's Admissions Tutor, Dr Caroline Burt, also responded, saying that "at Pembroke we are very proud of our outreach work, and we are fully committed to improving access to Cambridge for the most able and committed students."
Dr Burt went on to point out Pembroke's significant investment in outreach and its success in admitting more students from state schools and low-income areas, with the college above the University average by both measure. "There is always more to be done and we are never complacent in our approach, but we are proud of our recent record in recruiting bright young people from a diverse range of backgrounds," she said.
A backdrop of increasing access efforts
Two weeks ago, Vice-chancellor Stephen Toope announced a campaign to raise £500 million over the next six years to expand postgraduate studentships and bolster the Cambridge Bursary Scheme.
The university launched a Colleges Bursaries Taskforce last year, and it aims to redesign the Cambridge Bursary Scheme to standardise and integrate additional college-level financial support into an enhanced University-wide system.
The aim is to give a boost to students in the "squeezed middle" – those with family incomes too high to qualify for University funding but who receive inadequate funding from the government and their families.
A few weeks after Varsity reported on the College Bursaries Taskforce, an investigation found that over half the students accepted to Cambridge over the last decade came from only 250 schools, and over a third came from 100 schools.