Daisy Eyre calls for consistent levels of support for intermitting students
Financial difficulties, inconsistency and lack of clarity in the intermission process were identified as key causes of concern for students following a recent CUSU survey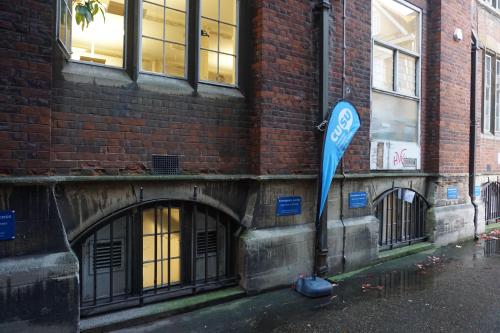 CUSU President Daisy Eyre has today called for a more standardised approach in providing student support "by default", citing CUSU survey findings of inconsistency and lack of clarity in the Cambridge intermission process.
A Varsity investigation in 2016 revealed that many intermitting students, who, as Eyre emphasised, are already "at their most vulnerable", suffered from outdated and unclear guidance from the University, as well as inconsistent treatment and mishandling of mental health issues.
In her blog post, published yesterday evening, Eyre was careful to emphasise that intermission itself is often a positive thing – noting that 73% of the 112 respondents to CUSU's survey said that their time away from Cambridge was "helpful" – but that there remain issues in the University's handling of the process.
The University, with the assistance of CUSU sabbatical officers, underwent a review of its intermission guidelines following Varsity's investigation, ending its policy of banning intermitted students from entering the city. In the intermission report, Daisy Eyre called for this to go further, saying that "colleges should (where possible) also allow students to return" during the period of intermission.
She detailed her efforts over the past year as CUSU president to improve the intermission process, including the introduction of regular 'intermitting students' socials', and consultation with University staff at the first intermission forum, which took place in May.
Noting that different students require varying levels of assistance and support during their intermission period, Eyre emphasised the need to provide a thorough basis of both academic and welfare support, so that those in need will "definitely" receive it.
Explained What is intermission?
Intermission, officially known as 'disregarding terms' is the process by which Cambridge students take a break from study. It is almost always aimed at helping students overcome serious issues, medical or otherwise, and usually varies in duration from a single term to up to two academic years. It is designed to give students time to recover from an "illness or other grave cause" that has made it impossible for them to continue their studies.
It is most common for students who intermit to resume their degree at the start of the next academic year. The process of "disregarding" part (or all) of an academic year allows students to take examinations in a subsequent year in which they would not otherwise have been allowed to sit them. To be granted this, the student's college must apply to the University Council's Applications Committee, usually requiring the submission of medical evidence demonstrating that the student is currently unable to continue their course. Each college produces its own agreements with its students about the terms of their intermission.
According to a report compiled by CUSU using results from their survey, money was "the most prevalent concern" of students considering intermission.
At the beginning of the year, a Varsity investigation revealed the financial struggles faced by intermitting students, many of whom are left unable to claim financial support due to inconsistencies between the policies of the Department for Work and Pensions and Student Finance England.
Aiming to resolve this issue, CUSU launched a parliamentary petition last week calling for a change to the government classification of intermitting students. This petition has since gathered more than 400 signatures.
The University has also recently introduced a new hardship fund for intermitting students, funded by deducted pay from industrial action last term.
Of the 112 respondents to CUSU's intermission survey, 70% identified as female, aligning with typical intermissions demographics. Varsity found that between 2010 and 2016, women and mature students made up the majority of intermitting students, despite being underrepresented groups within the University at large.
Asked in CUSU's survey about their other concerns when considering whether to intermit, students described a variety of fears, including having to inform friends and family, undergoing an unfamiliar and unclear process, and damaging their degree and career prospects.  
In her blog post, Eyre wrote that senior tutors "need to play an active leadership role in ensuring their staff understand intermission and are well trained in mental health awareness".