Between the cracks: How intermitting students are left financially abandoned
A Varsity investigation reveals how inconsistencies in government policy can leave students in dire straits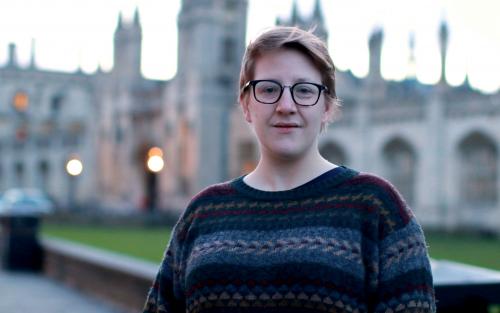 Students who take time out from studying have found themselves unable to claim financial support, leaving some in serious hardship, a Varsity investigation has discovered.
Around 200-250 Cambridge students 'intermit', taking temporarily leave from the University to recover from an "illness or other grave cause", each year. Yet government policy inconsistencies, unusually stringent tests for benefit eligibility, and limitations to available funds have left some intermitting students in dire financial straits – with many of them are already struggling with serious mental health issues or a lack of financial support from family.
Intermitting students are classified as full-time students by the Department for Work and Pensions (DWP), which often precludes their eligibility for state support, including out-of-work and means-tested benefits.
Explained What is intermission?
Intermission (or 'disregarding terms') is the process by which Cambridge students take a break from study. It is almost always aimed at helping students overcome serious issues, medical or otherwise, and usually varies in duration from a single term to up to two academic years. It is designed to give students time to recover from an "illness or other grave cause" that has made it impossible for them to continue their studies.
It is most common for students who intermit to resume their degree at the start of the next academic year. The process of "disregarding" part (or all) of an academic year allows students to take examinations in a subsequent year in which they would not otherwise have been allowed to sit them. To be granted this, the student's college must apply to the University Council's Applications Committee, usually requiring the submission of medical evidence demonstrating that the student is currently unable to continue their course. Each college produces its own agreements with its students about the terms of their intermission.
Compounding this, the policy of Student Finance England (SFE), which provides student loans and maintenance funding, is inconsistent with the DWP. SFE does not consider intermitting students to be full-time, and so withdraws any student loans and maintenance payments.
Varsity has spoken to students who have accused the government of neglect, and argued that Cambridge colleges should pool their resources to support struggling intermitting students.
In a statement, CUSU disabled students' officer Florence Oulds condemned the gaps in government support, saying that they showed a "lack of understanding of how intermission works, but also of disabled students".
A spokesperson for the DWP did not respond directly to the findings of Varsity's investigation, offering to send information about benefits eligibility that is available online.
The University declined to comment on Varsity's findings.
Explained What can intermitting students claim?
Intermitting students are normally classed as full-time students by the Department for Work and Pensions (DWP), which makes claiming benefits very difficult. Meanwhile, they are ineligible for financial assistance from Student Finance England (SFE).
Employment and Support Allowance (ESA)
Intermitting students can only claim ESA if they are eligible for Personal Independence Payment (PIP).
Standard allowance for under-25s: £57.90 per week, rising after 13 months.
Personal Independence Payment (PIP)
PIP claimants must pass a strict test to prove they have difficulty with mobility or basic daily living tasks. This has replaced Disability Living Allowance (DLA).
Standard allowance: £22 - £141.10 per week, depending on severity.
Universal Credit
This is currently being phased in to replace benefits including Housing Benefit, Income Support, Jobseeker's Allowance (JSA), and Employment Support Allowance (ESA). For a full-time student to apply for Universal Credit one of the following must apply:
You live with your partner and they are eligible for Universal Credit
You are responsible for a child, either as a single person or as a couple, if both of you are students
You are disabled and entitled to Personal Independence Payment (PIP) and have limited capability for work
Standard allowance for single under-25s: £251.77 per month
Housing Benefit, Jobseeker's Allowance (JSA), and Income Support
These can be claimed only after the reason for intermission (often physical or mental illness, or disability) has been resolved, and only for up to one year. Claimants must also not have more than £16,000 in savings. You cannot claim Income Support if you are eligible for JSA or ESA.
Allowance rates vary depending on severity of circumstance.
Aside from exceptional circumstances in which intermitting students are single parents or refugees, they are not eligible to claim income-related benefits unless they already claim Personal Independence Payment (PIP), a benefit for those with a serious long-term illness or disability.
The criteria for PIP eligibility are extremely stringent, with the need to prove inability to complete basic tasks like "reading or communicating" and "washing, bathing or going to the toilet". This is far beyond the threshold required for non-students to claim other out-of-work benefits. The application process can also take several months, and only around half the claims are approved.
Students can only obtain most other benefits after the resolution of their reason for intermission.
Consequently, students who have intermitted due to ill health and are too ill to work but not eligible for PIP can be left, as one student described her experience to Varsity, in "penury".
As part of our investigation, Varsity spoke to two students who intermitted and subsequently found themselves in extreme financial difficulty, unable to claim government support and left without funding from the University or their colleges.
Sarra's story
Sarra Facey, a mature student at King's College, intermitted in 2012 under pressure from her College after completing the first year of her modern languages degree.
She was not financially supported by family during her studies, receiving a maintenance grant and special support grant from Student Finance England (SFE), as well as a Cambridge bursary. Upon intermission, she was no longer eligible for the bursary, and SFE paid her 60 days of 'discretionary funding' before ceasing payments.
Facey had been receiving Income Support prior to beginning her studies, and had assumed she would be able to claim this again when intermitting. However, welfare reform had made her ineligible to reapply. She tried to work, but was not well enough and was fired.
For the first year and a half, Facey made continuous attempts to access financial support, writing multiple letters to the DWP and contacting an MP about the issue.
"[The MP] basically said that he'd checked out the situation with the Secretary of State's office and that they were happy with the rule," she said. "Which is to say that it's totally fine to condemn intermitting students to penury if they fall between 'too ill to work but not ill, disabled, or 'lucky' enough to be awarded PIP'."
In May 2014, Facey's partner wrote to the tutorial staff at King's, informing them of the situation and asking if they would be able to offer any financial or administrative support.
"I am writing to let you know, because I am not sure you are aware of it, about the financial bind in which intermitted students can find themselves," she wrote, explaining that intermitting students are not supported by Student Finance, but are ineligible for Employment and Support Allowance (ESA) while registered as a student if they are not receiving PIP.
She added that Facey's "ability to prepare well for return to study and prioritise her recovery" were "being significantly impeded by the stress of struggling for basic income".
"It is very tiring and frustrating, and we are frustrated and tired."
The financial tutor at King's at the time, Tim Flack, responded two weeks later, writing that although the College appreciated the difficulty of Facey's financial hardship, they were only willing to offer financial support to students who were currently studying there – not intermitting students.
He suggested other possible sources of funding – including application for state benefits, despite the lengthy explanation included in the original email.
Facey did apply to return in October 2014, and was set an exam on a language module in which she says she had "scraped a pass" in her first year. Although she narrowly passed the module again, she was deemed ineligible to return by a new senior tutor and was forced to drop out altogether.
She says that her financial hardship had a significant impact on her eventual withdrawal from the course. Facey fell into debt and struggled to pay her rent, while unable to find suitable paid work. "I lacked the time and energy to even get close to making sure I could meet my conditions for returning to the degree," she added.
Facey also highlighted the inconsistency of support between colleges, saying: "Some colleges may have looked after vulnerable students who've intermitted instead of neglecting them like mine did.
"It's all so dependent on who holds the power and whether they decide to help you or not — which obviously is influenced by whether they understand your situation at all, for a start, which, if they think everyone has a home and financial support to go back to, they obviously don't."
Varsity contacted Tim Flack, now senior tutor at King's. While he was unable to comment on Facey's case, he said that intermitting students should be "treated in the same way" as non-students, and insisted that his college does provide support for intermitting students whom they expect to return, but that "the wider responsibility belongs to the government".
"Belittled and brushed aside"
Varsity spoke to another student, who wished to remain anonymous as their case is ongoing.
The student, who is transgender, applied to intermit in May 2017, largely due to mental health problems and fatigue. They said that their attempts to access financial support before intermitting were not treated seriously, also citing the lack of trans-friendly welfare and teaching support, including the use of the correct name or pronouns, as a contributing factor to their difficulties.
"It was just more than I had the ability to cope with," they said. "It was a consistent theme that my problems would be belittled and brushed aside. It felt like they didn't want to make space for me.
"The feeling I got from the University was that my mental health problems were just like a broken arm," they added. Eventually, they were pushed to intermit after failing several exams and feeling unable to cope with the build-up of work.
They rent private accommodation all through the year, and are no longer in contact with their family. While studying, they had been receiving a full University bursary of £3,500 per year, but are no longer eligible to receive this during intermission.
Having initially intended to find a job, they attempted to claim benefits when their condition worsened; the Citizens' Advice Bureau advised that they would be able to claim several.
They applied for Housing Benefit in late August, using a letter from their director of studies confirming 'intermission for health reasons'. The Housing Benefit claim was rejected, citing DWP rules that intermitting students are still classed as full-time students unless they have completely abandoned their course. Their Council Tax Reduction claim, meanwhile, was rejected on the basis that they are no longer a full-time student. They are currently appealing this decision.
In late October, with rent and bills due imminently, they attempted to seek help from their college staff. They sent an email explaining their situation, asking if there were any college funds for which they could apply. Their director of studies responded: "I'm not sure there's any funding source for students who are intermitting."
In the following months, they attempted to work but were later hospitalised. In early January, they again appealed to their college, asking if there was any way to circumvent the student registration rule without having to quit their course, but were told this was not possible.
"While I agree that I am not well enough to study, intermission as a solution was a way of the University rejecting responsibility for my wellbeing," they said. "I am caught in a place where neither the government nor the University wants to accept responsibility for my wellbeing while I am unable to support myself."
The student is currently preparing to apply for PIP. They have attempted to apply twice before, but struggled to gather evidence in the timeframe given. Despite the lengthy application process and the stringent requirements, they are hopeful that a recently-obtained formal mental health diagnosis will help with their new application. Referring to PIP's reputation for disregarding mental health issues, they also described themself as "somewhat lucky" to also have problems with physical mobility.
Varsity is the independent newspaper for the University of Cambridge, established in its current form in 1947. In order to maintain our editorial independence, our print newspaper and news website receives no funding from the University of Cambridge or its constituent Colleges.
We are therefore almost entirely reliant on advertising for funding, and during this unprecedented global crisis, we expect to have a tough few months and years ahead.
In spite of this situation, we are going to look at inventive ways to look at serving our readership with digital content and of course in print too.
Therefore we are asking our readers, if they wish, to make a donation from as little as £1, to help with our running costs at least until this global crisis ends and things begin to return to normal.
Many thanks, all of us here at Varsity would like to wish you, your friends, families and all of your loved ones a safe and healthy few months ahead.
Sponsored Links
Partner Links