CUCA under fire for advertising 'Rhodesian Reception' with white rule cabinet minister
Denis Walker is also a prominent member of a club exiled from the Conservative Party for its stances on race and colonialism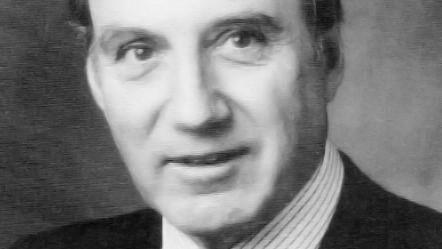 The Cambridge University Conservative Association (CUCA) is set to host former Rhodesian cabinet minister Denis Walker for its first speaker event of Easter Term, in a move which has caused controversy among some members of the Association.
The event, due to be hosted on 25th April, was originally listed on Facebook as "The Rhodesian Reception - African Politics with Denis Walker", although it has since been renamed "African Politics with Denis Walker - Rhodesian Cabinet Minister".
Although not directly related to the event, the Facebook page of CUCA's secretary also included cover photo of him and two others wearing black tie in Westminster Hall with the caption "Rhodesian reclamation force 2017". His page has now been deactivated.
Denis Walker is a senior member of the right-wing Conservative Monday Club (known as the Monday Club), which was founded in 1961 in response to then-prime minister Harold Macmillan's "wind of change" speech, marking the end of the British colonial era in Africa.
While the Monday Club was formerly associated with the Conservative Party, the Party severed links in 2001 over its views on race, which included promoting the voluntary repatriation of ethnic minorities. The Conservative leader at the time, Iain Duncan Smith, was said to have found the group's views "repugnant".
Walker also runs the International Monarchist League, an organisation devoted to the promotion of constitutional monarchy worldwide.
Connor MacDonald, a former CUSU presidential candidate who was considered a political moderate during his time as CUCA chairman in Lent Term, called the Monday Club "a bunch of nutters and oddballs".
"I expressed my reservations, and urged everyone to handle it sensitively," he told Varsity. "I wouldn't have invited him."
CUCA told Varsity that its invitation to Walker was due to "the experience he has accrued as an African politician to comment on the transformative changes occurring currently in Zimbabwean and African geopolitics".
The statement continued: "Whilst we do not necessarily endorse the views of people we invite, it is worth noting that Mr Walker's experience serving under Robert Mugabe's first government and participating in the peace process which ended Zimbabwe's civil war and minority rule means he has interesting perspectives to offer. In this regard, his affiliation to the Monday Club or any equivalent group is irrelevant and is unimportant for the topic of this talk."
Rhodesia was unilaterally declared independent in 1965 by the government of Southern Rhodesia, a British colony named after colonist Cecil Rhodes, in response to pressure from London for decolonisation. The new white-minority government, in which Walker was an education minister, was led by Ian Smith, who declared that there would be "no African rule in my lifetime. The white man is master of Rhodesia. He has built it, and he intends to keep it."
Cecil Rhodes has become the subject of ire on University campuses in recent years. The Rhodes Must Fall campaign at the University of Oxford has seen students unsuccessfully call for the removal of a statue of Rhodes at Oriel College, arguing that the statue celebrates his imperialist legacy.
CUCA added that its event "is intended to be informative and there will be ample opportunity for attendees to ask questions and make challenges. This term aims to incorporate a wide variety of Conservative thinkers from different backgrounds and experiences."
Update (6:16pm, 17/04/18): This  article was updated to remove the suggestion that the event would be held at Gonville & Caius College. The College have said that they do not host CUCA events, and the Facebook event now says that the location is yet to be determined.