Cambridge's student political clubs make endorsements in CUSU campaign
Following CULA's joint endorsement of Connor MacDonald and Evie Aspinall, CUCA followed swiftly behind with an endorsement of its chairman, before CULC endorsed its former co-chair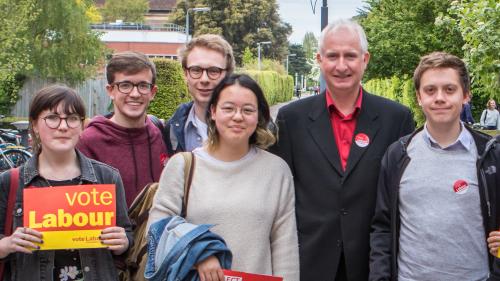 Cambridge has seen a flurry of endorsements in the CUSU presidential race today, as Cambridge University Liberal Association (CULA) made public its decision to endorse Evie Aspinall and Connor MacDonald. This was followed by Cambridge University Conservative Association's (CUCA) endorsement of MacDonald, and Cambridge University Labour Club's (CULC) backing of Siyang Wei.
According to CUSU rules, endorsement decisions must be made by committee vote, and may send out one email to a pre-existing mailing list about the endorsement. The CUSU autonomous campaigns are not permitted to endorse candidates, and students cannot endorse candidates through their positions on JCRs or committees.
Endorsements have landed quite predictably: CUCA backed MacDonald, its chair, while CULC offered its support to Wei, a former chair.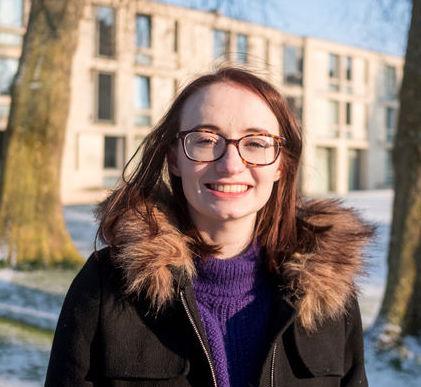 CUCA's endorsement makes it the second year they have publicly backed a candidate, after they endorsed Jack Drury, who was also a member, on the last day of voting last year.
Oliver Riley – MacDonald's campaign manager, and CUCA Committee member – called the Emmanuelite "by far the most experienced candidate," with "a proven track record of making positive change happen," and "best placed to deliver the reform that CUSU needs" – including "seriously addressing college inequality and making CUSU more accountable to the student body."
In the evening, CULC revealed their unsurprising decision to endorse Siyang Wei, who was joint head of the society in Easter Term last year. A spokesperson from the club told Varsity: "Siyang was an excellent Co-Chair and an important member of the team which helped re-elect our MP, Daniel Zeichner, with a huge majority. They have excellent campaigning experience and their ideas around student organising reflect not only Labour values, but Siyang's own dedication to equality and fairness."
Wei welcomed the endorsement with "delight," and in a comment to Varsity, said: "Having been on the committee for almost two years, the Labour Club has been a big part of my life at Cambridge, and campaigning with CULC during the 2017 General Election is an experience I'll never forget. The success of the Living Wage campaign this year benefitted hugely from collaboration between CULC and CUSU, and I hope, whoever is elected, that this link only grows more fruitful."
CULA, who do not have a member candidate in the race, opted to back two candidates, and are encouraging their members to vote for one of Aspinall or MacDonald, and to give a second-preference vote to the other, telling Varsity their belief that "CUSU needs greater cultural change, with a greater focus on providing services for students, and less focus on political activism."
They referenced their endorsement of Carine Valarché, a CULA Committee member, for NUS delegate in Michaelmas as proof they look for candidates "best placed to deliver change and challenge the CUSU consensus." Valarché strongly positioned herself as an outsider in the election, saying she was not a "CUSU fuckboi" and accusing other candidates of grouping against her. CULA claimed MacDonald and Aspinall were more likely to deliver "cultural change" within the student union
CULA's positioning reflects murmurings of discontent that have underpinned Aspinall and MacDonald's campaign, and seem to be directed in criticism of the activist student left – chiefly those involved with CUSU's liberation campaigns, a category which Wei falls within.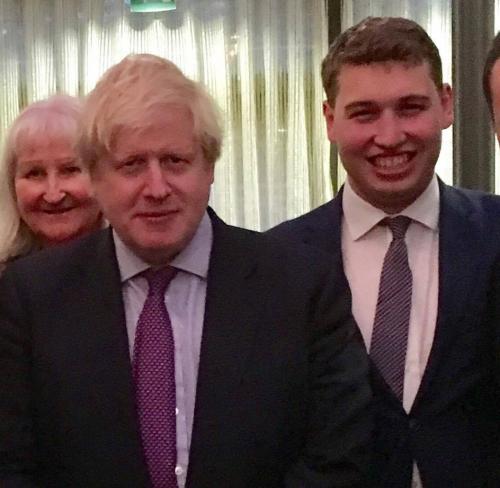 Speaking to Varsity, MacDonald described himself as "thrilled with the [CULA] endorsement," adding that "many students at the University want to see change at CUSU." He said he hoped "to show why [he is] the best person to deliver that change." Riley added that CUCA "welcomes [CULA's] endorsement, and believes that this shows that Connor can appeal to all sides of the political spectrum."
Aspinall told Varsity that she thanked CULA for the endorsement, and said: "it is important that a CUSU President is able to engage with all students regardless of political affiliation."
Student political groups also offered their support to candidates across some of the other roles: Rhiannon Melliar-Smith, current co-chair of CULC, who is in a face-off with Shadab Ahmed for access and funding officer, was also endorsed by the club. CULC also chose to endorse Matt Kite, heavily-involved in Cambridge Defend Education, as education officer, and George Breckenridge for University Councillor. CULA has elected to endorse Ahmed for access in the battle with Melliar-Smith. Mrittunjoy Guha Majumdar has been endorsed for Graduate Union president by both CULC and CULA.
Questions remain over the ability of student political clubs to influence this election, with most lacking extensive mass membership. Will Smart, CULA Chair, told Varsity that the Association has "around sixty paid-up life members," plus "several hundred supporters" on the mailing list and "an active membership comparable in size to CUCA and CULC." MacDonald said CUCA has "about 100 active members, and a mailing list of 270." Melliar-Smith, speaking on behalf of CULC, claimed the group has "almost 200 card-carrying members" – made up of current undergraduates and postgraduates – but specified that many more were present "on polling day last year".
If national political affiliation is likely to shape voters' preferences, the candidates with CULC support are likely to see they greatest benefit: a poll of University members by Varsity in advance of last year's general election found that over 60% intended to vote for Labour.
Those likely to be invested in the elections may also be more likely to belong to political clubs, although Aspinall's lack of association with party politics could allow her to pick up votes from those disillusioned with student political hackery. Wei can also rely on a solid voting block from within Cambridge's activist left, likely to number several hundred students in practice. MacDonald's right-of-centre political views may put him at odds with the student body at large, but he hopes that his level of experience and will to carry out the wishes of students will override any difficulties this may pose.
Other riveting endorsements come from Vegan Soc, backing Marcel Llavero Pasquina for University Councillor, and the Pythons – Cambridge's American Football Club – for MacDonald, who has pledged as Drury did last year to push for increased centralised sports funding.
All the election news, in one place
Comprehensive news and analysis on the CUSU/GU elections, collected.
Visit Varsity's Elections 2018 hub.