Giulio Regeni's supervisor interviewed by police; computer and mobile phone seized
British police interviewed Dr Maha Abdelrahman on behalf of Italian magistrates after getting clearance in December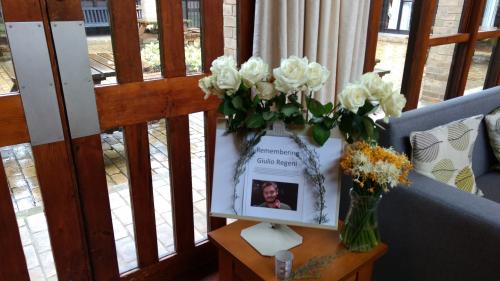 Police investigating the murder of the Cambridge PhD student Giulio Regeni have seized his supervisor's computer and mobile phone after searching her home on Wednesday.
Dr Maha Abdelrahman – an academic in the POLIS faculty – was also questioned by British police on behalf of Italian magistrates. Permission for Abdelrahman to be interviewed was granted in December, after a meeting between UK foreign secretary Boris Johnson and his Italian counterpart.
Abdelrahman was first questioned soon after Regeni's body was found in February 2016. A source told The Times that the interview this week "was short because she took the same positions".
Italian prosecutors and press have previously criticised Abdelrahman for what they said was a lack of cooperation with the investigation. In December the Italian newspaper La Repubblica accused Abdelrahman of being "insincere", prompting 344 academics from across the UK to send a letter to The Guardian in her defence.
Regeni was in Egypt researching the growth of trade unions. The La Repubblica article alleged that Regeni was encouraged to study the topic even though he was uncomfortable with it, and Abdelrahman knew was dangerous.
Cambridge University has often been singled out for criticism in Italy. In November Former prime minister Matteo Renzi claimed that the University had not been cooperating with the investigation, and suggested that those working with Regeni before his death were "hiding something".
Regeni, a student at Girton College, disappeared in January 2016 while conducting research in Cairo. Egyptian security forces – who later admitted to having placed Regeni under surveillance – at first claimed that he had been killed in a road accident, before an autopsy in Italy revealed he had been subject to extensive torture.
Security forces have been accused of involvement in the murder, which may have been motivated by Regeni's research into Egyptian trade unions – regarded as a challenge to the authority of President Sisi