Former Italian Prime Minister suggests University is 'hiding something' from Regeni investigation
Matteo Renzi's claims follow a report in the Italian press that alleges the University has not handed over information to Italian prosecutors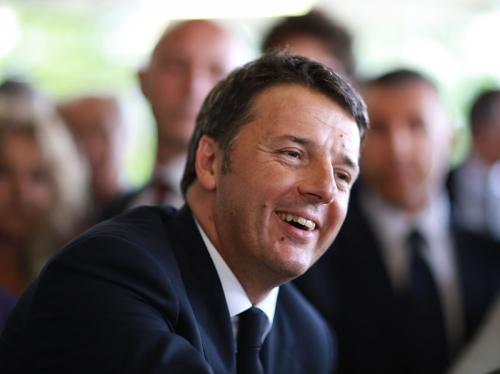 A former Italian Prime Minister has once again criticised the University of Cambridge for its alleged refusal to cooperate with the Italian investigation into the death of student Guilio Regeni.
Matteo Renzi was prime minister when the body of Guilio Regeni, a Cambridge student and Italian national, was found in Egypt last year.
In a Facebook post, Renzi said: "We demand the truth about Giulio Regeni. Only the truth." He continued to say that he had been calling for "clarity" from the University, and questioned whether those working with Regeni prior to his death could be "hiding something".
Regeni, who was a PhD student at Girton College, died while travelling in Cairo to research Egypt's trade union movement early last year. After a post-mortem revealed evidence of torture, the Egyptian police revealed they had been investigating Regeni's activities in the country prior to his death.
Renzi's comments come after a report in the Italian newspaper La Repubblica alleged that Regeni's supervisor at Cambridge, Dr Maha Abdelrahman, was not cooperating with the Italian investigation into his death.
Italian prosecutors have issued a European investigation order to British authorities, in an attempt to gain access to the Dr Abdelrahman's telephone records. She reportedly refused to give prosecutors access to her telephone and computer while under questioning in February last year.
The University has previously been forced to defend itself against claims of a lack of cooperation with the Italian investigation, made by Italian Deputy Minister for Foreign Affairs in June last year. At the time, the University said it was "fully committed" to assisting prosecutors.
In August 2016, Renzi said the University's "silence" towards the investigation was "inexplicable," following meetings with Theresa May in Rome.
In a statement to made to Varsity, a spokesperson for the University said: "We will not respond to unhelpful and sensationalist speculations.
"Dr Maha Abdelrahman has repeatedly expressed her willingness to co-operate fully with Italian prosecutors. We have still not received the formal request for her testimony, and look forward to receiving one as quickly as possible, as we have repeatedly urged."