Girton student who died in fall had taken legal high, inquest told
Thomas Millward died after falling down a stairway in the college last year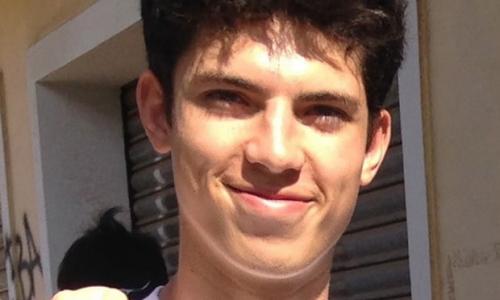 A Girton student who died in Lent Term 2016 had taken a legal high on the afternoon of his death, an inquest heard.
Thomas Millward, a first-year Engineering student, was found at the bottom of a stairwell on 5th March last year, having sustained "traumatic" brain injuries. He was pronounced dead the following day at Addenbrooke's hospital.
The inquest was opened by Cambridgeshire assistant coroner Simon Milburn, who said that Millward and his girlfriend, Daniella Mieloszyk, had taken a substance probably known as 1P-LSD. Although at the time of Millward's death the substance was used as a 'legal high', it has since been banned.
Mieloszyk told the inquest she had obtained the drugs through a friend, who had purchased them over the internet. She said that she and Millward had each consumed two tabs.
At the time of the incident, she had told an officer at the scene that she had picked up the drugs from "the floor at a festival," and that she had had no intention of taking them.
In a statement, DS Andrew Gaunt-Warner of Cambridgeshire police said that drugs had been found under Millward's bed.
Speaking to the jury, Mieloszyk described the "overwhelming" effects of the drug, which she said had left her and Millward unable to "make decisions" and struggling to seek help from friends.
"I think we underestimated and naively didn't realise what it would be like," she said.
Stephen Price, a consultant neurosurgeon of Addenbrooke's Hospital, said he believed Millward died of a "severe and traumatic brain injury".
Following Millward's death, Girton's Spring Ball 2016 was cancelled. In a statement, the Ball's committee said their decision had come about "as a consequence of the fatal accident in the College at the weekend, and out of respect for the privacy of the family of the student involved."
Praising their "sensational" son, Millward's parents told the inquest that his organs had been donated in order to help others.