Cafe closes after Homerton student sues over disabled access
Esther Leighton, a disabled undergraduate studying at Homerton, took owner Carlos Kahraman to court for failing to provide adequate disabled access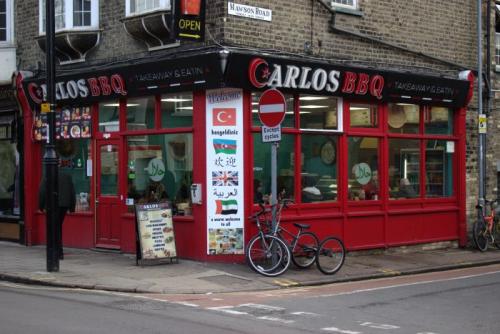 Carlos Cafe on Mill Road was forced to close this week, after Esther Leighton, a disabled undergraduate studying at Homerton College, took owner Carlos Kahraman to court for failing to provide adequate disabled access.
Leighton accussed Kahraman and his business of "harassment, victimisation and discrimination arising from disability" along with "failure to make reasonable adjustments", Cambridge News reported. After losing the case, the cafe was liable for compensation of £6,000, and £2,500 to be paid to the disabled customer, which the cafe was unable to afford.
Leighton, who was CUSU's Academic Affairs Officer on the 2015-16 Disabled Students' Campaign, wrote to 28 stores and restaurants that she believed were not properly equipped for disabled access, Varsity reported in March 2017. This resulted in seven court actions, with Mill Road's Charisma Hairdressing Salon, Penguin Dry Cleaners, and Zi's Piri Piri restaurant all being sued for £1,500 each.
Leighton also told the court that Kahraman had harassed her by running after her in the street and shouting abuse: "Carlos violated my dignity or created an intimidating, humiliating or offensive environment for me", the News reported.
However, Anne-Marie Masterton, a local disabilities access campaigner, claimed she had "never had a problem getting into the cafe and Carlos or one of his staff have always helped me if I needed to get in."
After the cafe closed, Mill Road Traders' Association called an emergency meeting, in an attempt to prevent other businesses from meeting the same fate. Piero D'Angelico, who heads the Traders' Association, told the News: "Carlos just couldn't afford to pay the fine and has gone bust. This is an awful situation. The traders are joining together to see what the community can do to help."
Leighton was clear that her motive for taking these business to court was not financial in nature: "The most important thing to me is an apology, not getting money. The point is to be able to access the shops."