Access arrangements criticised for new Cambridge restaurant
The Ivy chain is coming to Cambridge, but critics say it has discriminated against wheelchair users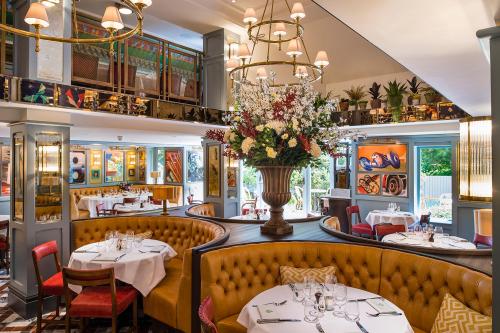 Access arrangements for a new restaurant in Cambridge have been criticised, after Cambridge City Council approved planning permission for the restaurant last Friday.
The Ivy restaurant chain, which also has locations in Covent Garden, Kensington and Chelsea, applied for planning permission to open a new restaurant on Trinity Street. Concerns were raised at the time about access arrangements at the restaurant. Opponents said that a step at the entrance to the restaurant made the premises inaccessible to wheelchair users.
Despite these concerns, the planning permission application was passed by the City Council on Friday 27th October. Among those who have expressed disappointment at the acceptance of the proposals are Mark Taylor, the Council's access officer. Taylor told the Cambridge News that he believed the step should be removed and replaced by either a stair climbing platform or a lift. He also said that "if as access officer, I had any enforcement powers, I would refuse the application without any hesitation".
Councillor Gerri Bird, who focuses on disability issues, offered a similar opinion: "It was very disappointing to see this application go through without even being put before the planning committee to decide."
She also suggested that the project's financial priorities should be reconsidered, saying "More than one in ten people across Cambridgeshire have a disability of some kind and it's shocking that the application boasted how much money it would be spending on Farrow & Ball paints, but then couldn't fund wheelchair access or an appropriate disabled toilet."
However, a spokesperson for the Ivy chain has defended the access arrangement, stating that the Grade II Listed status of the building prevents the removal of steps in favour of a ramp, and that "management policies would be stringently reviewed" to ensure equal access wherever possible.
The spokesperson continued: "The Ivy Collection has appointed an independent access consultant to appraise and support the design of both the external and internal restaurant space, including the disabled toilet, ensuring good design and accessibility is adequately considered not only within this restaurant, but across the entirety of the Ivy Collection estate."