T-shirt campaign raises money for refugees
Following a successful first year, SolidariTee has expanded to include several UK universities as part of a new nationwide campaign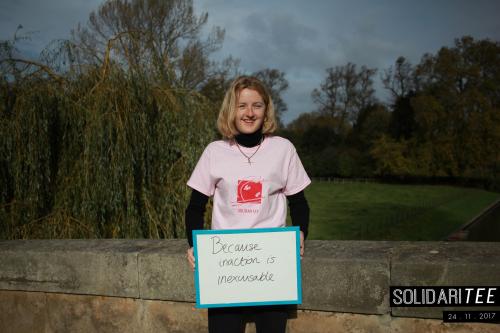 A Cambridge student has launched a T-shirt campaign aiming to show solidarity with refugees for the second year running, this time selling shirts at universities across the UK.
The SolidariTee campaign encourages students to buy custom-made T-shirts, to be worn on a specific day in Michaelmas term. Founder Tiara Ataii explained the movement as "a silent show of solidarity that is achieved by thousands of students across the country wearing one shirt on one day." £10 from the sale of each T-shirt sale goes to Advocates Abroad, a NGO which provides free legal aid and representation to refugees in Greece and Turkey. The donation is enough to pay for one night of accommodation for a human rights lawyer in Greece.
The campaign was officially relaunched at the Refugee Crisis Panel on Saturday evening, hosted by the Cambridge Union Society at a Union+ event.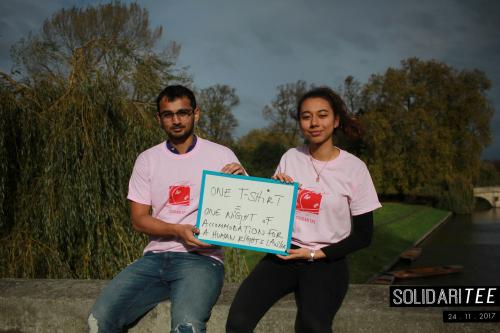 Today marks the launch of the photo campaign attached to the SolidariTee movement, which encourages students to have their photo taken wearing the T-shirts, and share the image on social media in order to raise the profile of the campaign. Caroline Lucas, co-leader of the Green Party of England and Wales, has already taken part.
As part of an extended programme of events this year, they have also partnered up with Clare College Chapel and the Joint Council for the Welfare of Immigrants for their exhibition 'I am a Refugee'. The exhibition will be opened in Clare Chapel on 19th November by Lord Dubs. Lord Dubs gave his name to an amendment of the 2016 Immigration Act which allowed unaccompanied refugee children safe access to the access, before being abandoned by the Home Office earlier this year.
The campaign has grown this year to include participants from universities across the UK, such as Edinburgh, Oxford, Imperial, UCL, Bristol, Liverpool, Leeds, Durham, Exeter and Manchester.
Ataii told Varsity that she had established the campaign for two reasons: "The first is in terms of where the money goes. While many NGOs on the field deal with the symptom, I believe that Advocates Abroad deals with the cause. Legal aid is ultimately the only way that a refugee is going to be able to start their new life. This is evidenced by the fact that Advocates Abroad has a 100% success rate for July and August 2017: all the refugees they worked with were granted international protection and have been able to move out of the camp and onto the mainland."
She added that "the dramatic decrease in media coverage of the refugee crisis" had also lead her to establish the campaign.
"Often people are surprised when I tell them that there are even still refugees on the islands," she said. "But now, with so many NGOs pulling out, the situation is worse than ever."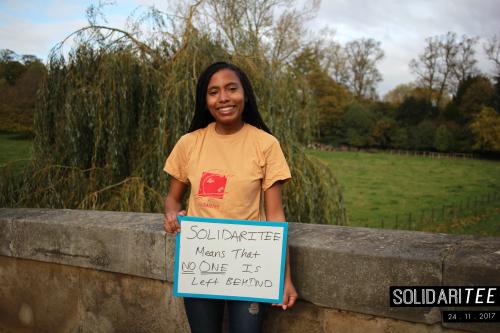 Ataii also cited her own experiences working as an interpreter for Advocates Abroad earlier this year, during which she was was exposed to "without a doubt the most misery I've ever seen."
She witnessed a refugee attempt to commit suicide while working on Chios, Greece. "It quickly developed into a situation where I was holding the police off and trying to convince him to come down from the tree. Eventually I managed to, but I don't like to think what would have happened otherwise. Later it transpired that he had been on the island for eleven months without even having an asylum interview. Two weeks after Advocates Abroad took on his case, his travel restriction was lifted and he was transferred to Athens. When I last saw him, he was showing the new arrivals around the camp. He was a different person"