Oxcam play to raise awareness for LGBT+ refugees
Half of the proceeds from 'Rights of Passage' will go to Oxfam's 'Stand as One campaign'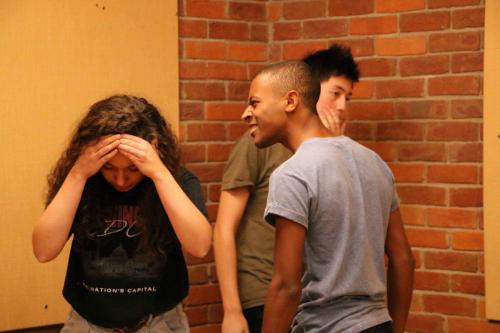 Oxfam Cambridge University (Oxcam) are making their theatre debut with Rights of Passage, a verbatim play by Clare Summerskill, which explores the real life stories of LGBT+ refugees seeking asylum in the UK.
50% of the proceeds from the show will go to Oxfam's refugee 'Stand As One' campaign, which aims to ensure refugees can "get the help they desperately need to rebuild their torn-apart lives", according to the campaign website. There will also be a donation bucket at the end of the show to collect further funds for the campaign.
Oxcam was formed in January of this year, and has put on several memorable events, such as the "punt stunt" in which a student dressed as a polar bear was punted down the river to raise awareness about climate change. Director Sneha Lala told Varsity that the society had chosen a play as it was a "creative form of social justice".
"Everyone knows about the refugee crisis but as a story largely told through statistics. Rarely are asylum seekers and refugees seen in an empathetic manner and rarely are their voices heard."
"Rights of Passage allows the voices of individuals who have experienced homophobia, racism, and gone through the asylum seeker process to be heard. It is verbatim, so the stories are from real people and in their own words – they are being able to tell their own story which I think is crucial in a world where refugee voices are rarely heard."
The playwright, Clare Summerskill, gave a talk for Oxcam last Thursday, in which she stressed the importance of protecting refugees. A passionate advocate for refugee rights, she conducts research through face-to-face interviews, hearing their stories and what she described as examples of "criminal" and "violent" practices against them. Their experiences and words are expressed in the play's dialogue, and Summerskill stressed the importance that others develop awareness of these issues across the UK.
"We as students in Cambridge are in an important position," said Oxcam President Miriam Quinn. "We have to try not only to understand these issues but to do something about them."
"Theatre is an incredibly powerful medium. What better way to tell a story than through the voices of those who've lived these very experiences? Nothing has been changed, nothing has been doctored."