CUP to restore censored articles following academic furore
Over three hundred articles removed last week are to be restored to CUP's Chinese website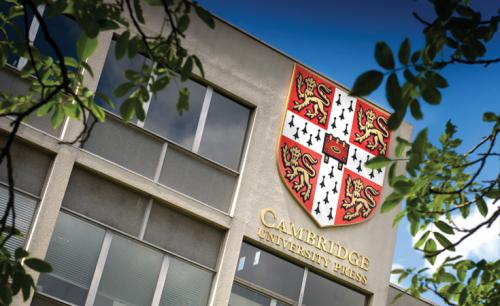 Cambridge University Press (CUP) have announced their decision to restore 315 censored articles to their website in China.
The articles, which were removed last week following a request from the Chinese General Administration of Press and Publication (GAPP), will be reposted "immediately", a statement by Tim Pringle, editor of The China Quarterly, confirmed today.
CUP has come under significant pressure in recent days to restore the articles, which contain material on the 1989 Tiananmen Square protests, the Cultural Revolution, and the political status of Tibet and Hong Kong. A Change.org petition led by Beijing University associate professor Christopher Balding received more than 700 signatures, including several academics who have been published by CUP.
Balding's petition carried a threat to boycott CUP if the articles were not restored, an action backed by several other academics over the weekend.
In an open letter, James Millward, professor of History at Georgetown University in Washington DC, accused CUP of "donning the hospital gown, untied in the back, baring itself to the Chinese scalpel, and crying 'cut away!'".
In today's statement, Pringle acknowledged what he called a "justifiably intense reaction" to the removal of the articles from CUP's Chinese website. "Access to published materials of the highest quality is a core component of scholarly research," Pringle continued, "it is not the role of respected global publishing houses such as CUP to hinder such access."
By restoring the content, CUP now risks having its entire catalogue blocked in China. Speaking to Varsity, CUP said "We are aware that other publishers have had entire collections of content blocked in China until they have enabled the import agencies to block access to individual articles."
Nevertheless, CUP affirmed its commitment to expanding freedom to publish in China, saying that it "will continue to take every opportunity to influence this agenda".
In a statement released this afternoon, the central University said: "Following a clear order from its Chinese importer, Cambridge University Press reluctantly took the decision to block, within China, 315 articles in The China Quarterly. This decision was taken as a temporary measure pending discussion with the academic leadership of the University of Cambridge, and pending a scheduled meeting with the Chinese importer in Beijing.
"The academic leadership of the University has now reviewed this action in advance of the meeting in China later this week.
"Academic freedom is the overriding principle on which the University of Cambridge is based. Therefore, while this temporary decision was taken in order to protect short-term access in China to the vast majority of the Press's journal articles, the University's academic leadership and the Press have agreed to reinstate the blocked content, with immediate effect, so as to uphold the principle of academic freedom on which the University's work is founded."