Exam interrupted after transcripts handed out to students
Students sitting a Spanish exam were given the transcript to a video clip they were supposed to analyse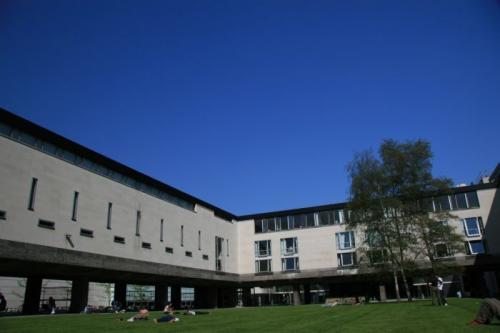 A Spanish exam was interrupted this afternoon when students were accidentally given copies of the transcript of a video clip to be used in the exam.
The exam began at 2pm this afternoon in Lady Mitchell Hall, on the Sidgwick site. It assesses Spanish through Audio-Visual Media, a component of the SPB3 paper. It is sat by second-year students taking post-A-level Spanish.
The exam requires candidates to write about and answer comprehension questions on a video clip between eight and ten minutes long, which is played twice in the examination. Candidates are given two minutes before the video is first played in which to read the question paper.
Toby Ashworth, a student of French and Spanish at Gonville & Caius College who was sitting the exam, told Varsity that the issue was first identified during the two-minute reading period allotted before the exam. On opening the paper, he said, students found "the transcript of the whole video", printed alongside "THIS IS THE TRANSCRIPT: FOR EXAMINER'S USE ONLY".
Holly Twist, a student of Spanish and Arabic at St Catharine's College who also sat the exam, said after the error had been discovered, the exam papers and transcripts were handed back in: "We thought maybe the exam would be cancelled and everyone was laughing and looking at each other".
She added that "people were running around" and an invigilator made a telephone call. "Then they just settled on literally ripping the papers in half in front of us and handing them all back out again [with transcripts removed]. But then some people got handed the transcripts again on their own that were supposed to be in the bin instead of the papers so it was just all a bit of a mess."
Ashworth added that invigilators "kept screwing it up and nearly giving the transcript back". He said that there "hadn't been enough time to look at the transcript" before the papers were collected back in. 
Twist concluded: "Anyway then we just started the exam ten minutes late but [it] really wasn't appreciated given everyone was obviously nervous already and it happened after the exam officially started."
 Last year, a first-year Italian exam had to be cancelled after answers were reportedly leaked online.
In a statement, a University spokesperson said: "An error in an examination was spotted early on in the proceeding and a standard correction was made quickly. The small number of students affected were given extra time to complete the paper. No students were disadvantaged in any way."