NUS claims victories in NSS boycott despite government claims to contrary
The national student union says the National Student Survey will be invalidated for at least nine universities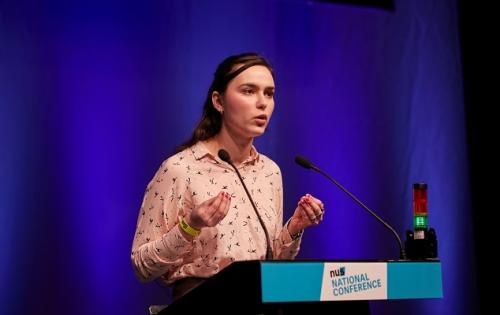 The National Union of Students has claimed that the National Student Survey (NSS) is likely to be invalidated for at least nine universities as a result of its campaign calling on students to boycott the survey.
NUS claims to have seen correspondence indicating that at least nine universities have not reached the 50 per cent completion rate required for the NSS to be valid. They state that according to figures sent to universities, the completion rates from some Russell Group universities are as low as 27.5 per cent.
NUS encouraged students not to complete the survey, which is given to all finalists, in an effort to sabotage the government's Teaching Excellence Framework (TEF). Under Year 2 of the framework, known as TEF2, the best-ranked Universities according to the NSS will be permitted to raise their tuition fees in line with inflation.
CUSU has also been running a campaign urging Cambridge students not to fill in the survey. Administrators at the University have accused it of disseminating "misinformation" about the boycott, on grounds that fee rises for students matriculating in the academic year 2017-18 will be determined by the NSS data for the previous three years, and not for the year of the boycott.
The University of Cambridge has agreed to participate in TEF2, making it all but certain that it will be permitted to raise its fees to £9,250 for students arriving at the University next year.
Sorana Vieru, the NUS Vice-President for Higher Education, said: "The fact that thousands of students across the country have decided to boycott the National Student Survey shows how strongly they feel about the government using their feedback to raise tuition fees."
She added: "[Minister for Universities, Science, Research and Innovation] Jo Johnson has said countless times that he wants to create a system that listens to students and works in their interests. Well, students have spoken loud and clear. Now it is time for the Minister to act, and halt these damaging reforms."
A spokesperson for the Department of Education told Varsity that the current assessment process for TEF2, which is still underway based on last year's NSS results, is unaffected by the boycott.
They added that "no university will be disadvantaged in the event of low participation in the survey," as "TEF assessments will continue to be based upon a wide range of factors, including drop-out rates and progression to highly skilled employment as well as additional evidence submitted by the provider."
The government's higher education reforms have come under attack from a number of quarters in recent weeks. In March, the House of Lords passed an amendment severing the link between TEF and tuition fees. Their amendments will now return to the House of Commons to be voted on again, where they are expected to be struck down, though the government may choose to compromise in order to ensure the passage of the Bill through Parliament before the latter is dissolved for June's general election