Songs to get you through the week
Amy Folkard provides us with the tracks to get through the Cambridge week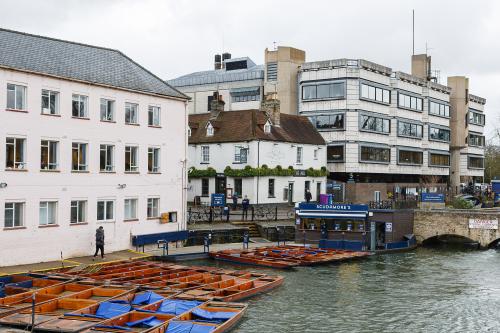 Monday
I'm Beginning to See the Light – Louis Armstrong, Duke Ellington
In places with a weekly structure less confusing than Cambridge's, Monday represents a harsh return to reality; and somehow, despite the standard working week not really counting for anything here, Monday keeps its dreary feeling. The best way I've found to combat this is to cast every small moment, from walking to lectures in the morning to washing the dishes at night, in a romantic light. With Louis and Duke playing in the background, the rain and cars and dirty dishes stop being irritating and become beautiful, in a sense. Suddenly another week seems doable.
Tuesday
Real Love – Carly Rae Jepsen
Real Love is CRJ at her best: careful verses full of vulnerability, building to an anthemic chorus powered by a soaring saxophone riff (see also: Run Away with Me, from her album Emotion). It's obvious that Carly Rae does believe in true love, and impossible to listen to this song without catching some of her enthusiasm for life; and yet this isn't a sappy song. The album that it's from was originally called Music to Clean Your House To, but it's just as good for any other boring situation that would be greatly improved by dancing.
Wednesday
Bleecker Street – Simon & Garfunkel
This term I've started listening to peaceful music, and only peaceful music, on Wednesdays, and the day has become a haven in the middle of a busy week. Bleecker Streetis a big blanket of a song: warm, cosy and comforting, despite the, well, bleakness of the lyrics (voices leaking from a sad café summarises the tone). In fact, the bleakness helps. It's comforting to hear a song from over 50 years ago about how daily life can become 'shrouded' in 'fog', as a reminder that everyone can get worried, and tired, and upset – and yet life continues. It doesn't harm that Art Garfunkel's choirboy voice is at its best here, and the famed tight harmonies of Simon & Garfunkel are on full display.
Thursday
Walk of Life – Dire Straits
Walk of Life is an instant pick-me-up, and one of the happiest songs I know. For an even more joyful, albeit longer, experience, listen to the live version from their album On the Night– Mark Knopfler repeatedly shouting 'woohoo' while a crowd screams and claps never fails to put a smile on my face. Thursday is often referred to as the worst day of the week, and Cambridge recasting it as the start of a new week doesn't particularly help that reputation, but I've managed to convince myself to like it by associating it with the pure joy that songs like Walk of Life carry within them.
Friday
Crosstown Traffic – Jimi Hendrix
It's nice at the end of a long week of nearly being run over by cyclists to listen to someone else being as annoyed at traffic as you are. This song is perfect for that - if you're willing to overlook everything that's clever about its lyrics and take them at face value, they exactly describe the morning walk to lectures ("Crosstown traffic/all you do is slow me down" captures the spirit of Trumpington Street). Beyond the lyrics, Jimi Hendrix's riffs and bass lines make excellent hype music – befitting of a day when making it to the end of contact hours and library hours can start to seem like a battle.
Saturday
Don't Go Lose It Baby – Hugh Masekela
Hugh Masekela, the father of South African jazz and one of history's greatest horn players, wrote a disco song in the 80s (in fact, he wrote a whole album of them, but this is the lead single). And yes, it's as good as it sounds. Saturday is a joyful day (no lectures! Saturday brunch!), this is a joyful song – they're the perfect combination. It's also very difficult not to dance to, and dancing is by far the best cure I've found for most common Saturday ailments (being hungover and being unmotivated to do work among them).
Sunday
It's You – Sam Kim, Zico
Soft and breathy, this song captures the feeling of waking up to the church bells ringing and the sun peeking through your curtains. Sundays often feel hushed, as if someone has dialled down the volume on life, a mood which this song suits. The fact that it's in Korean also means I don't have to turn it off to write an essay – a Sunday treat.