A boost to the finish line of term
Term is winding down, but that doesn't mean our energy has to. Columnist Anna Mochar finds that music can provide a fitting end to Michaelmas.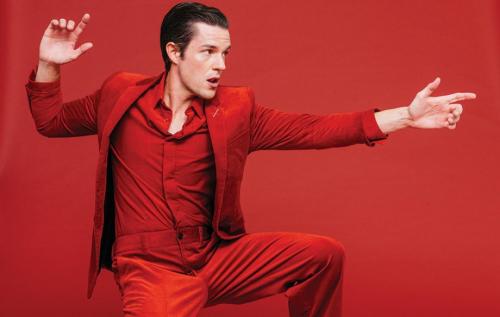 Without much time left to compute it, term – and with it this column – is slowly coming to an end. With just over a week to go, the main course of action for most of us is to keep our energy up for this last stretch before we finally get to wind down in the holidays. The motivation to do work may be flagging at this point and the progressively earlier nightfall adds to the yearning for some time to relax at home. However, now is precisely when we have to think of ways to keep going and enjoy the final days of what has in many ways been a whirlwind term. This is where a mood- and energy-boosting end of term playlist comes in handy.
Whether it's part of getting you out of bed in the morning or a way of putting yourself in the right mood for writing those last few essays: I find music can really help. Few things - not even coffee - are as invigorating as moving about your room and tidying up a little or dancing a little to a song you love. Recently, 'thank u, next' by Ariana Grande has definitely been one of the songs that helps me raise my energy. Its empowering and emotionally mature message has been talked about much. So, maybe, there is more to be gleaned from this track than simply a mood boost.
As we come to the end of the term, it's also important to take stock and let go of things that make us unhappy - whether that be a relationship, friendship, hobby or something related to work. There is a chance for a fresh start and things that weren't that great this term can be improved on in Lent. Most importantly, there is no point in beating yourself up over something that's weighing on you. Instead, say 'thank you, next' and move on into the next week full of energy and at peace with things.
What would a column by me be if I didn't recommend at least one German song? Recently, 'Nur wegen dir' by AnnenMayKantereit has been a good-mood tune for me. It has those happy end of term vibes, and also reminds me of the kind of song that would be played at the end of a teen romcom. With this song, it's definitely not important whether or not you can understand the lyrics. Ultimately, you can glean the message of this track from the music – and this is very obviously a wonderfully happy song. Seriously, not even the singer Henning can contain his happiness: listen out for a little laugh at 2:16.
I've also found myself listening to old favourites more again. Maybe this has to do with the fact that I'm excited to go back home and see my family and friends again. Autumn transitioning into winter has made me feel nostalgic and longing for cosiness and this translates into listening to lots of old Arctic Monkeys and Lorde songs. 'From the Ritz to the Rubble' makes me feel energetic every time I listen to it, while Lorde's 'Buzzcut Season' is imbued with a sense of nostalgia for the present - it makes me realise how quickly time has passed. For times when it comes to needing to feel like I've got things sorted out and am keeping my work on track for this last week, 'The Man' by The Killers makes me feel like 'nothing can break me down', as Brandon Flowers sings.
It can honestly be hard to still find the excitement and energy that I was filled with earlier in the term, but listening to (and dancing to!) music like this tends to help me find the power that I need to get over my wish to relax and just get down to work. However hard that may sometimes seem. After all, term really is almost done.