"No one knows I'm fearful of my mind": Vulture meets Sivu
Jade Cuttle sits down with singer-songwriter Sivu to talk self-doubt on his "stripped-back, but weirder" second album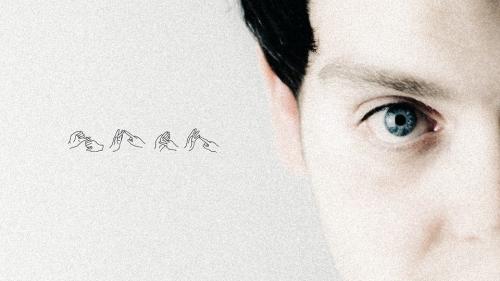 Sivu's quivering falsetto sends shivers down the spine. A tormented soul tossed by the tides of self-doubt, this man writes songs that haunt the heart.  His latest single 'Lonesome' heralds a "stripped-back, but weirder" second album, Sweet Sweet Silent, released July 7th. The violin strings dangle in discord, sliding between shards of poetic brilliance that move, ultimately, towards self-destruction: "No one knows I'm fearful of my mind". The song climaxes in beautiful orchestration with a cannibalistic heart feeding off its own flesh: "Heaven knows I'm lonesome all the time".
As we sit down for interview ahead of his Cambridge show (5th May at Unitarian Church), his openness and honesty is heart-warming, drawing me in instantly: "It's about battling with self-confidence and self-worth," he explains. "The self can be your worst enemy, stifling creativity. Sometimes I just want to stop overthinking, to switch my brain off." In the exam-ridden clutches of Cambridge, I am sure this is a feeling we can all relate to.
"Losing my hearing has been a battle with anxiety", he says
Sivu, whose real name is James, goes on tells me about his degenerative hearing condition. "Losing my hearing has been a battle with anxiety", he says. Whilst the new songs lurk in the shadows of the same self-loathing that seeped through his first album such as in 'Sleep': "I'm a plague […] a dead weight […] a cruel, cold-hearted waste of space", they now glimmer with greater courage, bursting into bloom at its bite. The new album explores how communication links to self-expression as a way to deal with these issues, a loose theme that manifests itself in the album artwork using sign language to spell his name instead of letters.
Sivu's debut album Something On High caused something of a storm. Released by Atlantic Records in 2014, the album made waves with songs such as 'Better Man Than He', leading to major festival appearances and critical acclaim. His decision to step down from such a major label might seem like a leap into the abyss; no label means no budget. "I wasn't sure what was going to happen, whether there'd be another album. I just wasn't the artist they initially anticipated." But that's when producer Charlie Andrew (Alt-J, Marika Hackman) signed Sivu to his own label, opening up a space for creative reinvention.
Two years in the making, there has been "no expectation to deliver a hit single, no pressures". The biggest difference between this album and the last is its self-assured experimental freedom. "I was always treading a thin line before, always looking for other people's approval. I feel more comfortable in my own skin now." It results in an album that feels more personal than ever, one that openly invites a seductive peek beneath the surface of his soul into the darkness below: "Lift up my skin and I'll show you what's underneath".
In this way, the new album hints at a hunt for authenticity, taking a sharp departure from the last with its layers of "processed" instrumentation. "This time, we focussed more on finding nice spaces to record in, rather than focussing on getting a good take." What's more, the new album has all been recorded live. The lyrics are "less riddled"; still beautiful pearls of poetic reflection, but with more direct expression. "I used to be scared of being just a guy with a guitar. I needed something to hide behind. But now I don't fight it anymore"