Welcome to Varsity Lifestyle!
Want to escape the bubble? Looking for a new place to eat? Or in need of some me time? Varsity Lifestyle is here to help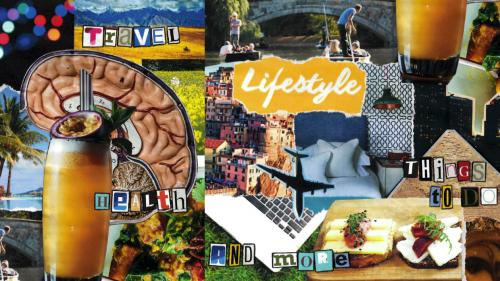 'Lifestyle' is something of a millennial buzzword. Whether it be The Guardian marvelling at cruising down the Nile or Gwyneth Paltrow and her Goop minions giving us the latest on avocado on toast, sections dedicated to food, travel, self-care, and, well, living our lives are taking root in social and print media alike.
Life hacks or day trips?
Write for Varsity and share your Lifestyle knowledge. Just email our Lifestyle team with a 100-word pitch.
But The Guardian and Gwyneth rarely tell us what to do in Cambridge, nor are cruises on the Nile or superfood breakfasts very achievable with that student loan on your shoulders. Enter Varsity Lifestyle: your go-to guide to things to do in and around Cambridge and how to boost your student lifestyle on a student budget. From how to cook a microwave meal for a Tinder date, and where to escape the bubble for a day, to which apps to use to boost your (non-)procrastination, your Lifestyle team is here to test it out for you and to offer inspiration.
Our first array of pieces reflects exactly that. As the summer nears (it's good to live in hope, at least) and exams loom, Hannah Fytche gives us her top tips on how to combine the two by taking revision outdoors, while Katie Guest learns how to organise less. May also sees the start of the global 30 day low waste challenge: the world's waste problem can seem a battle too big to tackle from your college room, but Sophie O'Reilly introduces beginners to a lower waste, lower impact lifestyle in six very achievable and alliterating steps, while our columnist Alice Cattley is four months into successfully keeping her New Year's resolution to avoid plastic.
It's not all Cambridge, though: in her first column on travelling for the student, Juliet Martin takes a trip around three European cities and their hidden highlights, while Anna Hollingsworth kicks off our weekly 'Varsity escapes' series on day trips by taking us on a tour of vegan comfort food around London.
Whether it's escapism or environmentalism you're looking for, sit back and enjoy the Lifestyle ride!