Custard tarts and thermal baths: the European city break
The benefits of a big town break explored through the tales of trips to three European cities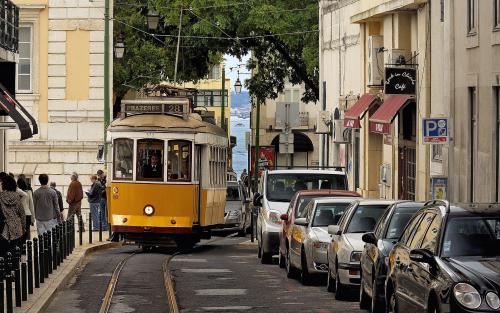 At first, I was pretty relieved when my passport expiry date came around. Extensive paperwork notwithstanding, I could finally ditch the photographic evidence which immortalised my hair-braid phase of Year 5. But, following a certain referendum, a far more permanent deadline now looms with regards to our blissful entrance and egress across Europe. What for many years has been a savvy budget option when it comes to travelling abroad is likely to soar in price, as Brexit brings the days of fast-track border control to a close.
From just beyond the Vitamin D dearth of the UK, the continent is calling
Not, of course, that you really need another reason to plan a European city break now. From its ancient history and diverse culture to the winding cobbled avenues and sun-flooded piazzas, not to mention the delectable cuisine and ubiquitously low-priced beer, Europe works as well for the aesthetic of our Instagram feeds as it does for our modest bank balances. From just beyond the Vitamin D dearth of the UK, the continent is calling.
Although it's possible to do pretty much any city on the cheap, the following three European gems will deliver the works for a very low financial output. Whether you want to elevate yourself in the world-famous galleries and world-infamous cafés of Amsterdam, indulge the custard tart cravings you never knew you'd been perennially suffering from in Lisbon, or offset the downtown din with a trip to the thermal baths or leafy parks to sip vino al fresco in Budapest, Europe offers city breaks to suit all tastes, needs and budgets.
Amsterdam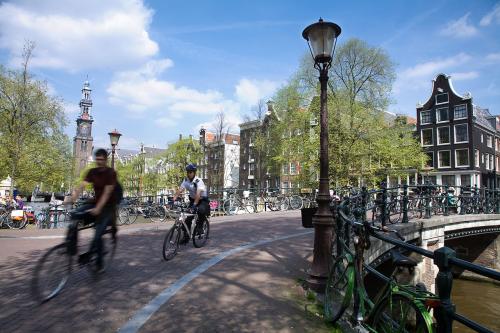 Not without great reason has Amsterdam become the getaway cliché for the student population, and that reason goes beyond just those notorious cafes. The city is a dreamy vignette of narrow painted house fronts and twisting canals, and there are tons of free attractions to check out, such as the resplendent Floating Flower Market. Try a canal tour, which costs around 15 euros and provides a fascinating introduction to the city's history. Alternatively, put the cycling practice Cambridge has necessitated to good use and hire a bike to get around. Highlights off the beaten track include the fluorescent rocks and their custodians at Electric Ladyland, a must-do for anyone seeking the ultimate in weird, wonderful Amsterdam quirkiness. Afterwards, visit the Happy Big Pancake House in the centre of town to feast on huge discs of fluffy golden batter stuffed with warm apples, raisins and lashings of cinnamon.
Budapest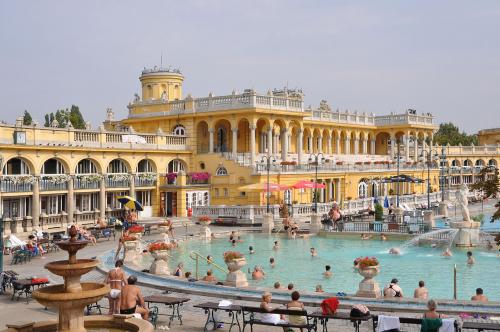 Divided by the Danube river, Budapest comprises the once-separate cities of Buda and Pest. The former offers green hills and medieval architecture; the latter is a bustling urban hub, where World War Two bombings decimated much of the thriving Jewish quarter. Today, many of these crumbling buildings have been transformed into characterful 'ruin bars': lively and chaotic spaces full of mismatched furniture where the drinks flow ridiculously cheap. A ruin bar crawl works well as a way to visit as many as you can. Over in Buda, etherise any lingering exam stress in the healing steam of a thermal bathing house such as Rudas or Gellért, or catch the spires of Fisherman's Bastion at sunset – no filter needed.  
Lisbon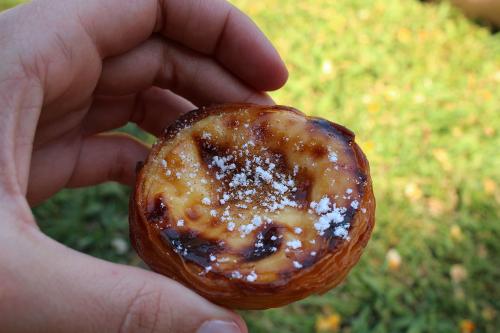 There's lots to love about Portugal's sunshiny capital. As evening falls, wander through the pink and yellow pastels of the picturesque Alfama district and stop for a drink on one of the open terraces crowding the ancient cobblestoned streets. Almost every major sight can be reached on foot in this compact city, keeping transport costs pleasingly minimal. And yet a visit to Lisbon would not be complete without a ride on the historic Tram 28, dating from the 1930s. Following the tram's route in its entirety is one of the best ways to see Lisbon: you'll rattle along past the Basilica de Estrela, alongside the stunning Se Cathedral and across the Portas do Sol, an elevated plaza where the scenic vistas stretch wide. Selected from the plethora of Portuguese patisseries, you'll find the most authentic, flaky and downright divine custard tarts at Pasteis de Belém, just outside the centre. 
And a few general tips to end:
1) Always carry your student card and perhaps consider investing in a European Youth Card before you leave. This will give you discounts galore, on everything from sightseeing cruises down the Seine to gourmet tapas in the heart of Madrid.
2) Keep your wits about you, particularly on public transportation and in the main touristic areas where pickpockets abound.
3) While guide books are great for initial research, often travel blogs are more up-to-date and can provide handy budgeting tips, as well as slightly more unconventional sites off the well-trodden tourist trail. Try Urban Travel Blog for insider's guides and useful itineraries.