Cambridge graduate Emma Corrin to play Princess Diana in The Crown
Recent Cambridge graduate Emma Corrin is the latest actress to join the cast of the hit Netflix show The Crown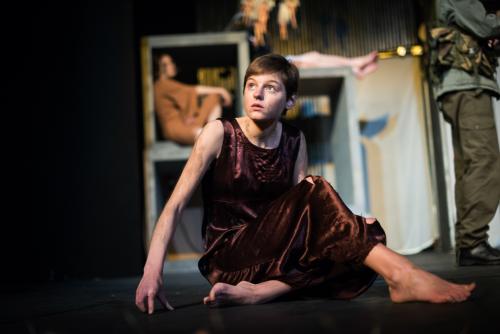 Recent Cambridge graduate and ADC alumna Emma Corrin has been cast as Princess Diana in the hit series The Crown, Netflix announced on Tuesday.
Corrin, who graduated from Cambridge last year, stated that she is "beyond excited" to be joining the show, adding: "I have been glued to the show since the first episode and to think I'm now joining this incredibly talented acting family is just surreal. Princess Diana was an icon, and her effect on the world remains profound and inspiring. To be given the chance to explore her through Peter Morgan's writing is the most exceptional opportunity, and I will strive to do her justice!"
The show's creator Peter Morgan has also expressed his enthusiasm for the casting, saying that: "Emma is a brilliant talent who immediately captivated us when she came in for the part of Diana Spencer. As well as having the innocence and beauty of a young Diana, she also has, in abundance, the range and complexity to portray an extraordinary woman who went from anonymous teenager to becoming the most iconic woman of her generation."
Corrin is set to make her entry as Diana in the fourth season of the show, which will cover the Thatcher era, and is likely to premiere in late 2020. The third season is set to debut in late 2019, and will take place during the Harold Wilson years.
Other big names joining the cast of The Crown for season 3 include Olivia Colman, Tobias Menzes and Helena Bonham-Carter, as the Queen, Prince Philip and Princess Margaret respectively. They will be joined by Josh O'Connor playing Prince Charles, Diana's future husband, as well as Gillian Anderson as Margaret Thatcher and Emerald Fennel as Camilla Parker-Bowles.
Netflix's content chief Ted Sarandos has previously stated that they intend for the show to run for six seasons, spanning the Queen's entire life, with the cast to be rotated every two seasons as the characters age.
Prior to her casting in the Crown, Corrin has appeared in an episode of the ITV's Grantchester, and is set to make her film debut later this year in Misbehavior, a historical drama following the attempt by the Women's Liberation Movement to disrupt the 1970 Miss World beauty competition in London.