Vote now for the Vulture Film Awards 2018
In the wake of awards season, Film and TV Editor Lillian Crawford invites you to vote for your personal favourites of the past year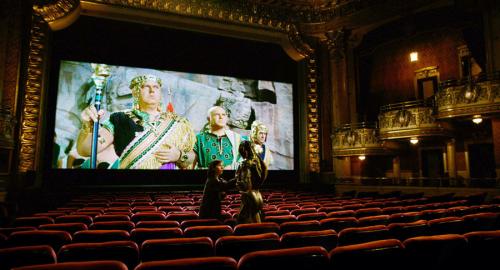 With the BAFTAs out the way and the Oscars in sight, it is time for the vote to be passed over to you, our dear readers. It has certainly been a special year for cinema, with a plethora of future indie classics and record-breaking blockbusters to choose from.
By combining official nominations with a host of allegedly snubbed contenders, the links below will take you to an enlarged set of options that caters to a variety of tastes. Whether the sounds of mother! or the motion-capture technology of War for the Planet of Apes had a greater impact than Call Me By Your Name's melancholic romance or The Shape of Water's heartwrenching score, there should be something for everyone to support before the winners are announced next month.
To vote in the creative categories, click here. From screenplays to original songs, the behind-the-scenes nominations are perhaps the most diverse in terms of genre and target audience.
For the major categories, follow this link here. We want to celebrate everyone from newcomers to animated favourites, and by judging performance quality without unnecessary gender binaries, we hope to avoid segregation and celebrate everyone equally.
So if you want to see Sally Hawkins triumph over Gary Oldman or Greta Gerwig take on Martin McDonagh, follow the links above and get voting! It is bound to be a close competition