Surviving exam-term heartbreak
"Relationships at Cambridge are all over the place, and this exam term, as with every other year, some people will be dumped at the worst possible time"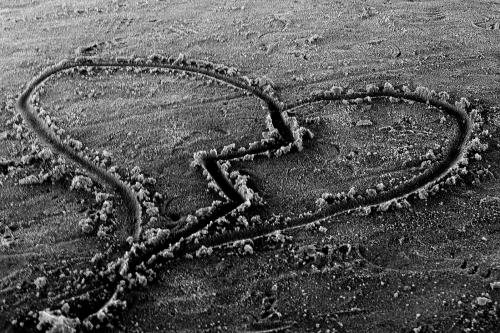 One year ago, I was in my first relationship with a fellow Cambridge student. I was blissfully happy and couldn't imagine anything going wrong. Less than two months later, they ended it. This was three weeks before my second-year exams.
For the next month, I was in a state that I never want to revisit. In the midsummer heat, I felt caught in a kind of limbo. My existence consisted of sitting in my room and going shopping, wandering around Sainsbury's in a daze. I felt sick when I tried to eat. I lost weight. I couldn't sleep and didn't want to wake up. I didn't say a word to anyone for days. The break-up was only half of the problem. Weeks of revision felt like imprisonment, one day the same as the next. I spent hours staring at texts that my ex-partner and I had 'revised' together while curled up on my sofa at home.
"You need to remind yourself that the world is bigger than the person who's rejected you"
Relationships at Cambridge are all over the place, and this exam term, as with every other year, some people will be dumped at the worst possible time. If you go through this, I wish I could give you an easy fix, but there isn't one. Instead, here are some survival tips that I developed over the next year.
For God's sake, avoid being isolated. Talk to people – not necessarily about the break-up, just in general. You need to remind yourself that the world is bigger than the person who's rejected you. Send messages to various friends offering meet-ups. Equally, if you are not having problems, be aware that a random message asking for a coffee may be a cry for help in a situation like this.
Go outside your room. Sitting by the river helped me clear my head. Buy food and drink that you like. Use old music, films, photos and memories to get in touch with your younger self who could get by without your ex-partner. Wear clothes to make yourself feel great – a friend once told me, "The worse I feel, the better I dress." And listen to lots of music. Other people have been through this before, and they've made endless art about it to help you.
"Sometimes you need a shot of common sense"
Have mantras that you repeat to yourself, write down, and stick up in prominent places. They can be silly and sentimental. As a child I liked the idea of being like onyx, something beautiful but dark and hard, so in exam term I liked to remind myself: "My heart is onyx". More recently, I've been using tough-love mantras, like messages from my future self who's laughing at the irrational emotions of my present self. 'I am irrationally depressed for no reason' adorned my desk for several weeks because it helped me to remember that the person who'd broken my heart was small and insignificant, and that the overwhelming emotions I felt were all in my head. Even more effective was a Post-It Note on my desk lamp: 'GET THE F*** ON WITH IT'. Sometimes you need a shot of common sense.
There are endless reasons for someone to throw away a good relationship – pressure from friends or family, a supposed 'better offer' in someone else, or, a common one at University, thinking, 'I'm young, I shouldn't be tied down, I ought to have as many experiences as possible before they run out.' A year on, I'm only just getting over my break-up. Being alone can be terrifying, but people are flawed, and it's easy to fall in love with an idealised version of them. Now that I can finally see my ex-partner as they really are, I'm happy to go into exam term with no one holding my hand