Couture with a conscience: CUCFS x Stacey Downey
Fashion Editors Caterina Bragoli and Gabriel Humphreys talk to the team behind CUCFS's first shoot of the year, as they team up with designer Stacey Downey.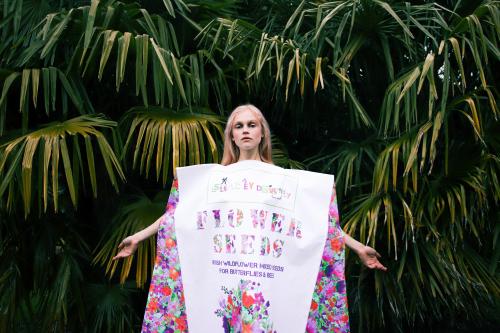 Fashion and politics have long enjoyed a close relationship, from vocal protest dressing to breaking norms in acts of gender-rebellion, turning a mirror to contemporary politics whenever it can. So it seems only right that this year's Cambridge University Charity Fashion Show should be taking on that mantle, starting off with their first photoshoot with designer Stacey Downey.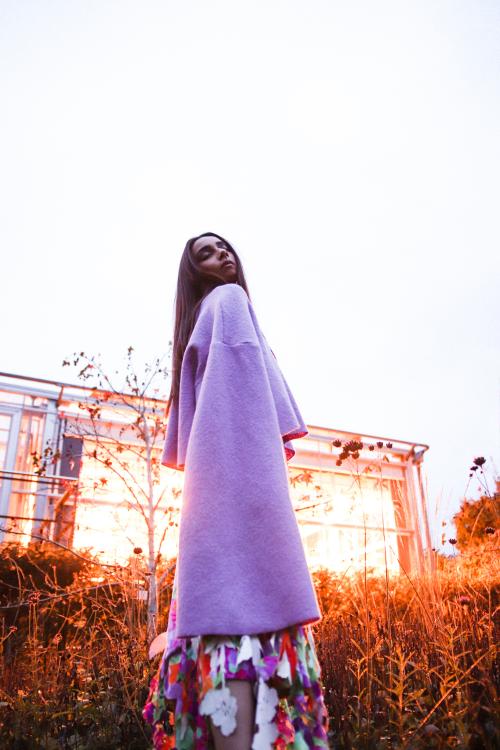 The theme for this year's show is FLUX, a two-fold concept that hopes to invoke both the material process behind fashion and its status as an art form built on constantly morphing ideas, according to CUCFS Co-President Sophie Weinmann. The committee have also chosen to only showcase ethical and sustainable designers as part of their effort to support wider sustainability and lead by example - a well calculated move as the dubious ethics of fast fashion and untenable production methods become ever clearer.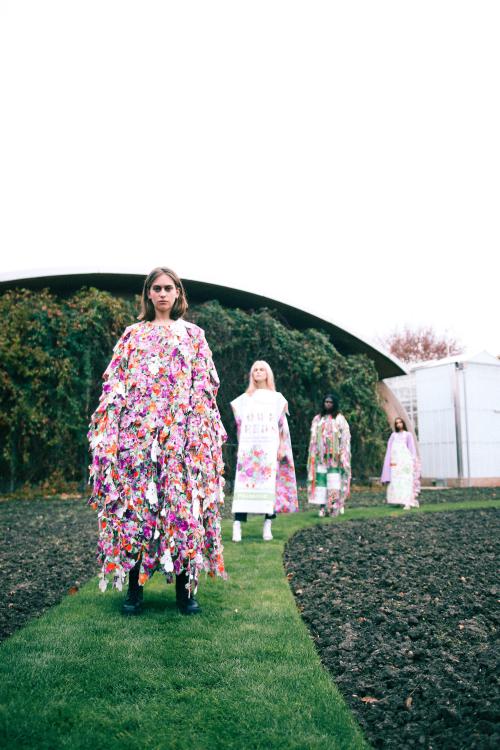 For their first shoot of the year, Stacey Downey and her FLORICIDE collection were an obvious choice. "For us, FLORICIDE perfectly epitomizes the meaning of this year's theme," says Weinmann. Downey's collection takes aim at the cut flower industry, a massively profitable business that destroys billions of flowers daily, and incurs enormous environmental impacts from their transportation often thousands of miles around the globe. Through her collection, Downey aimed to "capture the destruction of these flowers through a range of creative textile techniques, bold graphics and print design methods."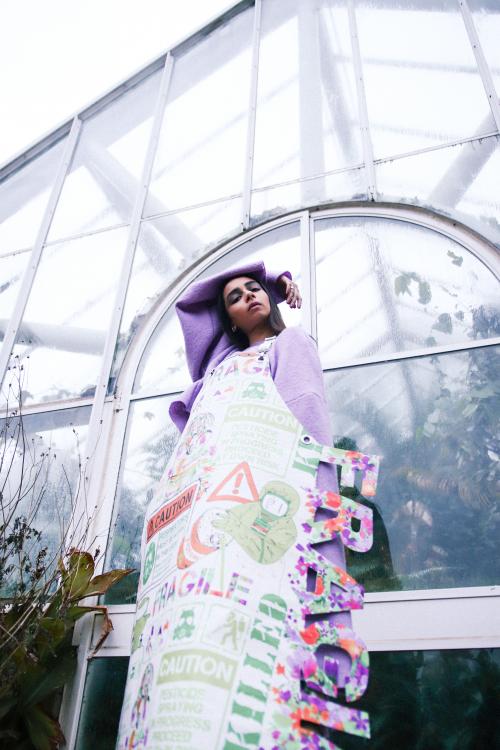 It feels only fitting that the Downey's FLORICIDE collection was shot at the University's Botanical Gardens, allowing fashion and photography to unite forces in their showcasing of naturalistic elements. The Botanical Gardens has recently announced its Living Collections Strategy, aimed to preserve plant diversity in the wider botanical network, which ties in perfectly with the sustainable message of both Downey and CUCFS. Photographer Björn Lambrenos plays with plant backdrops saturated in warm sunlight, and uses the powerful black and white image of the greenhouse, to emphasise the central role of challenging "the cut flower industry" by preserving nature's beauty.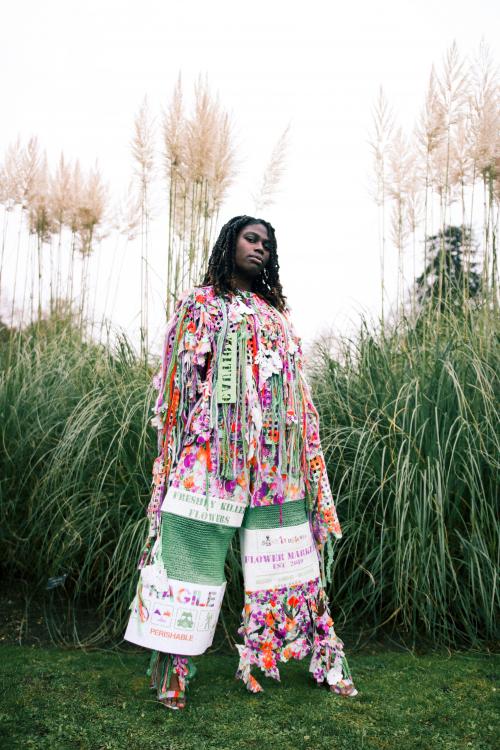 Garments have often been created for the purpose of furthering a political message, and Stacey Downey's designs continue in that lasting tradition. But far from being predictable or conventional, they cut through and grab your attention, with bold and unusual silhouettes. Crinkled leaves and petals layer over some designs in morbid yet decadent draping decay, while elsewhere models become entire seed packets, or are emblazoned with "CAUTION" and "FRAGILE" in boxy geometric pesticide suits.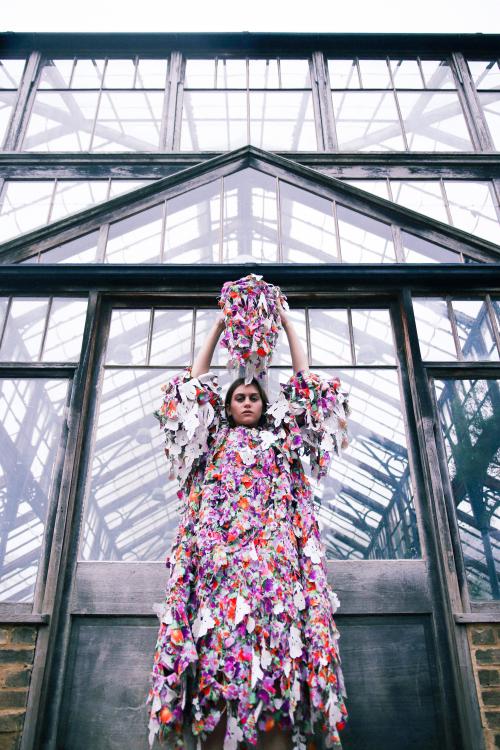 There is a serious message behind them, but even what you could call a camp edge. "I say I took a humorous approach to my concept,″ says Downey, but it's never flippant. The inclusion of real face masks and overalls, plus what Downey calls parts of a "military style", make sure we can't forget what we're looking at, even while underlining the absurdity of a multi-billion-dollar industry.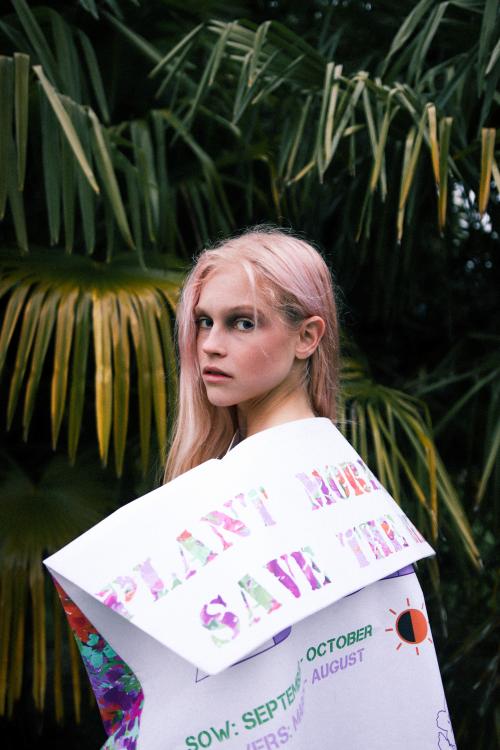 This isn't just fashion with a political conscience, but a social one too - ethical, small-scale production and a piercing political message. We, at least, are very excited to see what CUCFS, and Stacey Downey, do next.