2019: Trends to Watch
Anastasia Kolomiets picks out and dissects the key trends emerging for 2019.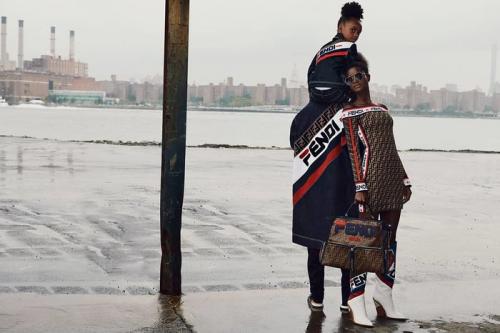 2019 is a fresh start for everything, including fashion. Gender-fluid clothing, pleather, harnesses, logos and anti-fashion will be the biggest and loudest moves of the 2019 fashion game. These trends are indicative of a new spirit, one of "wokeness" and awareness, of disregard for norms and expectations, of social media hype, and of deconstruction and restructuring. Will 2019 be a year to reinvent fashion? Probably not. But perhaps it will push fashion in a new direction, or set a new standard that capitalises on these emerging trends. 
Gender-fluid clothing
In recent years, fashion has been playing with and pushing the boundaries of separating menswear and womenswear. It may reach a crescendo in 2019 — a year set to celebrate gender fluidity within the industry. Experimenting with different items of clothing, no matter the intended gender, will perhaps be the biggest trend of all. This will especially affect menswear, where definitions of "masculinity" are already being questioned; traditionally "feminine" elements, such as lace, skirts, dresses and delicate silhouettes are already starting to appear during Menswear Fashion Week. Similarly, traditionally "masculine" looks will be subject to re-examination: think tuxedo suit and sequins.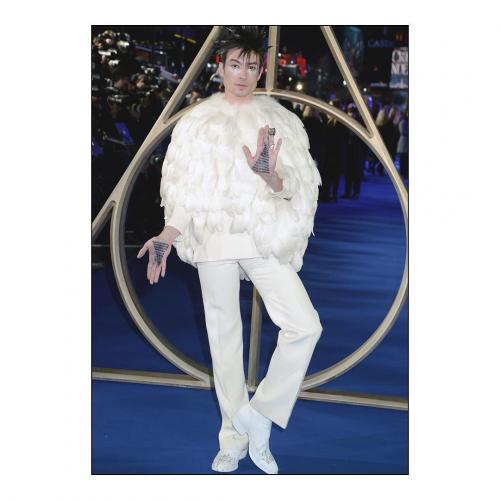 If you are looking for your ultimate 2019 style inspiration, take a look at Ezra Miller. The Fantastic Beasts star frequently experiments with his wardrobe, questioning the validity of the limits in gendered fashion. His iconic, feather top "Killing Curse" look which he wore to the London première of Fantastic Beasts: The Crimes Of Grindelwald was originally worn by a female model on the Givenchy Haute Couture runway. Looking at Miller's beautiful ensemble, we don't need to think about if it was tailored for a man or a woman - it was made for a person. That's the 2019 spirit.
Harnesses and Utility Vests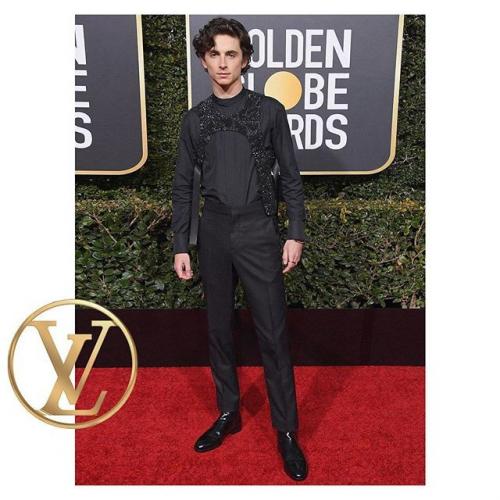 This trend gained traction last year, and is expected to grow even bigger in 2019. Harnesses are going to be the new accessory of the year, making the most casual look into an instant fashion-forward, avant-grade experiment. Building on the broader move to gender-fluid clothing, harnesses are sure to feature heavily in both womenswear and menswear. In fact, they're already an covetable accessory thanks to Beautiful Boy star Timothée Chalamet, who donned a sparkling Louis Vuitton harness on the Golden Globes red carpet. This was the first time such looks have been featured on red carpets of major award shows, another sign that 2019 will be the year to abandon stale conventions and "shake up" the fashion scene.
Utility vests, a.k.a "highly unfunctional bullet-proof vests with pockets placed in unusual places", are also starting to gain prominence, building on the utilitarian vibe seen in Off-White's launch of its industrial belt. In fact, the utility vest trend is a result of two previous trends — the fanny pack and the industrial belt — which gradually merged together and evolved into increasingly more complex contraptions. More casual than the harness, the utility vest will become a favourite among the fashion pack this year, with Dior Men's Fall 2019 collection already showing strong dedication to hardware and indie brands like Render Pause and Urbain Homme.
Anti-fashion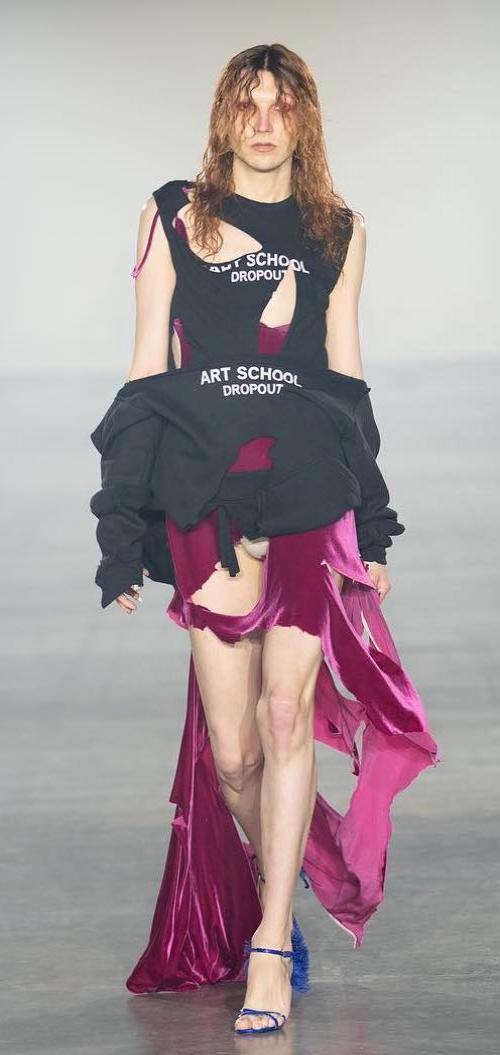 This year, the ugly fashion trend is expected to gather even more momentum, with dad sneakers now firmly ingrained in our collective consciousness and more people looking to "ugly" fashion to spice up their looks or gain social media notoriety. In fact, Y/Project are working on more avant-garde thigh-high boot designs for the coming season, following their iconic, if not infamous, collaboration with the original ugly boot brand, UGG. Along the same vein, anti-fashion garments like ART SCHOOL's deconstructed tops made out of cut-up sweatshirts sewn together are all over social media.
On the flip side, the anti-fashion trend is also likely to bring with it some "gimmicky" moments. Some brands may be more concerned with the viral potential of their products than with creative innovation. Only time will tell how authentic the 2019 anti-fashion movement actually is.
Pleather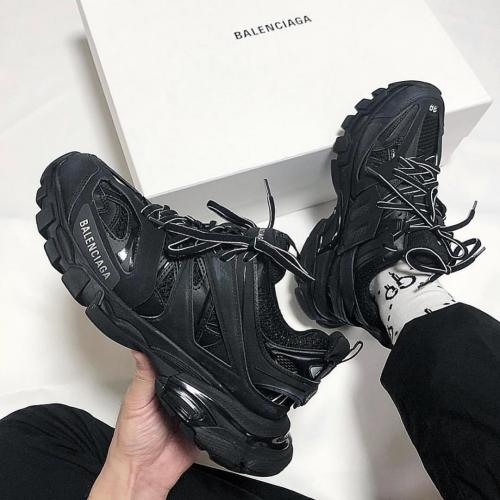 While fashion has embraced the faux fur trend, with brands like Gucci and Burberry giving up real fur altogether, the use of leather is still extremely prevalent. Such pioneering brands as Stella McCartney, which has been dedicated to fur-free fashion from the very beginning and does not use real leather in its designs, and Vivienne Westwood, which switched to no-fur in 2007, have been spearheading cruelty-free fashion. Yet the handbag and shoe industries especially remain dominated by leather goods. And still, more often than not, the use of real leather is equated with "quality". 2019 might just be the year this changes.
Pleather is going to become an increasingly popular material, as the industry catches up to the well-established faux fur trend and consumers as well as producers become increasingly sensitive to ethical concerns. With 2019 being labeled the 'Year of the Vegan', more and more people will be making a conscious choice to stop animal cruelty, even if not fully committing to being vegan.
"These trends are indicative of a new spirit"
Already Balenciaga's latest "it" trainer – the track trainer – is made using 100% vegan materials. Chanel recently announced that it will no longer be using real fur and exotic animal skin in production, a decision that might lead to further steps in the future. Such moves from the influential fashion houses is bound to have a huge impact on the industry as a whole.
The evolution of the logo trend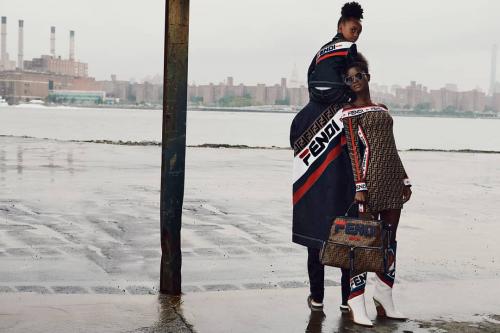 Logos and all-over logo prints have dominated fashion, especially streetwear, for a while. We have been seeing Fendi's interlocking Fs, Gucci's inverted Gs, Calvin Klein's CKs, not to mention the all too familiar iconography of Kappa, Fila and Louis Vuitton (the list could go on). Fashion has been oversaturated with these comparatively straightforward design decisions — more complex versions of logos will be taking over, however, if not being abandoned altogether.
2019 will see a move away from the logo trend in favour of more interesting textures and patterns, or at least more inventive plays on the logo, like the ironic Fendi appropriation of the Fila typography, or deconstructed geometric patterns as seen in the Valentino Pre-Fall 2019 collection. Combination of pattern and surface texture, which might even incorporate a logo - like the Louis Vuitton oversized pressed-in logos on the Fall 2019 menswear runway - will also be important. 
Logomania may have been the way last year, but sporting a brand's logo all over a t-shirt is perhaps best left in 2018. Something much more artistic is coming.
Reflections
I personally hope that this year will bring about a new, fresh fashion spirit: a year when we can all wear something truly interesting and creative and challenge staleness and convention. 2019, though not necessarily revolutionary, will give rise to a changing attitude and direction, reinventing the norm or even questioning what a norm even is. From gender-fluid clothing to ugly fashion, 2019 will be the year to truly express yourself and be totally iconic (logo or not)