From the runway to King's Parade
Runway fashion isn't as 'out there' as you may think. Vivienne Hopley-Jones finds inspiration for your autumn wardrobe from this show season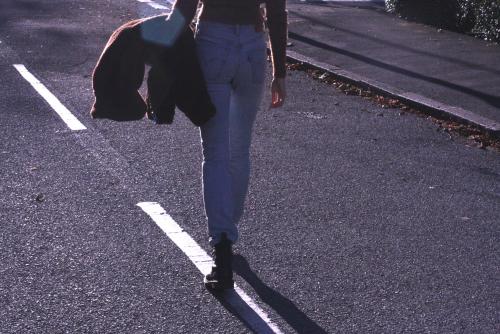 Mid-September and the grey skies and drizzle seem to have solidly set in. Having just about given up on the precarious promise of an indian summer to follow up the heatwave of July, I've finally reached a point of acceptance that allows me to welcome the beginning of a new season. With pools of conkers and amber leaves coating the pavements, and deceptively sunlit streets disguising blistering winds and the icy chill of the morning air, there's a lot of beauty to appreciate in autumn.
There's no need to fork out on the Louis Vuitton boots to channel the style and swagger of Campbell or Moss
Autumnal styling is just as beautiful as the season itself. With Michaelmas term upon us and fashion week beginning for Spring/Summer 2019, it's time for the Autumn/Winter collections from February to finally filter their way into our wardrobes. Taking inspiration from the art we see on the runway, it's a time of year to get excited about incorporating new ideas about design and beauty into our daily lives.
Fashion weeks across the world are overwhelming in number, so I've hand picked you a few of my favourite shows from last season to give you inspiration in your own wardrobe this autumn.
Chic like Coco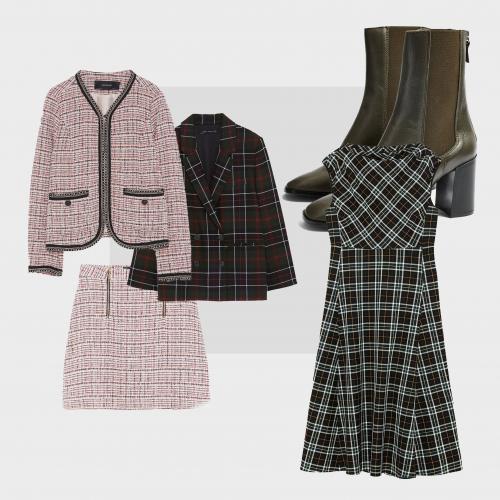 Possibly my personal favourite of this Autumn/Fall show season was Chanel's collection. The power suit has been a staple for womenswear designers in recent seasons. From skinny fits to more traditionally masculine styles, the classic trouser suit isn't going anywhere. However, Chanel's signature skirt suit is being thrown into the mix this season. Parading through wild woodlands, the Autumn/Winter collection was chic and practical. Textured knits and bold silhouettes define the emboldened woman Chanel is seeking to celebrate through design. Elegant and powerful, earthly and beautiful; the autumn/winter collection at the infamous French label is a gorgeous place to find style inspiration for autumn.
How to wear it now: Pair a tweed skirt with a leather jacket and chunky trainers or boots to work the classic style of Chanel into your wardrobe in a more casual or grungy way. Alternately, go for the full skirt suit for a put together workwear look.
Sole destroying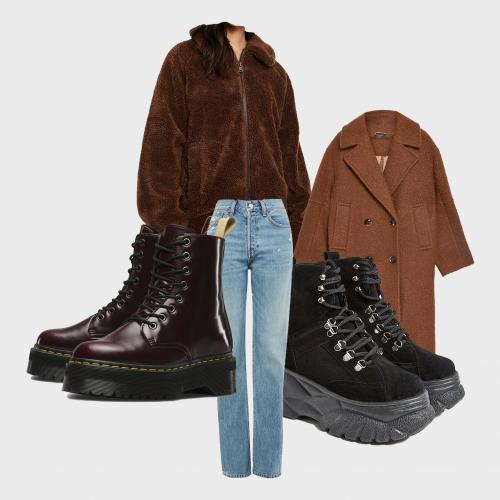 The Louis Vuitton menswear show for AW18 was utility wear at it's finest. Vuitton offered a collection that managed to be both otherworldly yet inherently solid. The grounded earthy tones in the collection play against metallics and the animal and wildlife prints of the fabrics. The standout garments for me were the hearty hikers boots which the models donned throughout the show. It is these boots worn by runway veterans Naomi Campbell and Kate Moss, in addition to many of the male models, that give this show a place in my autumnal wardrobe edit.
How to wear it now: There's no need to fork out on the Louis Vuitton boots to channel the style and swagger of Campbell or Moss. Pull out your favourite Dr. Marten boots, which are also making a comeback (if they ever went away). The classic doc designs are available in vegan leather, which makes them a sustainable option for those who choose not to buy leather. Slinging chunky docs or hiker boots with an oversized coat and boyfriend jeans is the perfect way to channel the LV menswear show in your day-to-day style.
Tonal teddy chic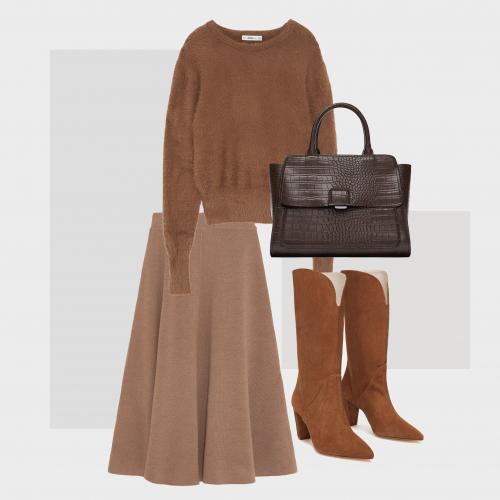 While this may be slightly off-piste, a show from which I've continued to find inspiration this autumn is one from the 2017 show round. Max Mara's presentation during Milan fashion week for Fall/Winter 2017 was one of my favourite recent collections. With rich browns and lavish layering, the classic Italian label's collection remains a stunning option for this year. With Max Mara (and Fendi) featuring a camel colour scheme prominently in the recent SS19 runway shows, this colourway is an investment that will last you through the seasons.
How to wear it now: Try colour blocking your outfits: don't worry about getting a perfect match, but think tonally instead. Opt for layered taupe to brown shades for a style true to Max Mara's fall collection. Or, try working with cream and white for another option I'm loving for this season. A camel jumper with brown wide leg trousers is perfect for this look, topped with an oversized coat of the same colour family. Faux fur and fluffy coats are in abundance this season, and they're the perfect way to finish off this teddy-chic look.
Sweater weather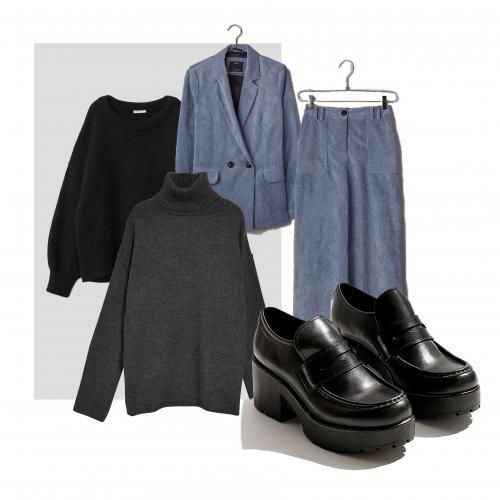 After taking some time away from the company she founded 25 years ago, Filippa Knutsson returned to Swedish label Filippa K for an anniversary collection at Stockholm fashion week. The AW18 show is a fresh take on the classic minimalist style of the brand.
From an unassuming cord suit in a forest green to a chunky knit paired with a pleated skirt; the brand manages to incorporate trend pieces of the moment in a way that seamlessly blends into the labels own characteristic style. With blues in shades varying from the midnight of deep October nights to the dusky tones of crisp September mornings, the colours in this collection are beautifully wearable.
How to wear it now: Opt for a classic tailored look, with slouchy knits and wedged boots. This collection is perhaps one the easiest to incorporate into your student wardrobe. Chic and cosy, you can't go wrong following one of the centrifugal 'Scandi' fashion labels.
Burberry's Britain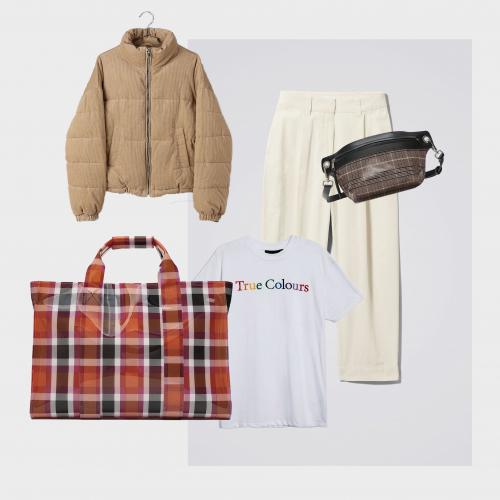 Despite the damage to Burberry's reputation following recent questioning of the company's business practice, Christopher Bailey's swan song collection for the label was remarkable in design terms. Marrying the modern with the classic, the collection was summative of Bailey's legacy at the label he helmed for 17 years. In a homage to his time at Burberry, a lot of the pieces you'll see on the shelves this autumn are inspired by the Autumn/Winter collection. From the timely rainbow motifs to the more classic check prints and camel tones, the collection screams Britain in a way few other than Bailey have mastered.
How to wear it now: Stores are awash with the pale taupe and camel shades that best suit the checks and tweed of the classic Burberry designs. Try working in the archetypal British design to your outfits for autumn through accessories; bags, scarves and hats worn in the classic print are a wonderful accent or focal point to an outfit. Alternately, opt for graphic tees with the rainbow lettering paired with loose fit trousers for a more casual take on the collection.
Photography and editing:
Noah Hopley-Jones