Ethical and fashionable? No wonder slow fashion is popular
In light of the recent brand announcement from CUCFS, Emily Blatchford takes a wider look at the movement promising sustainability and cultural sensitivity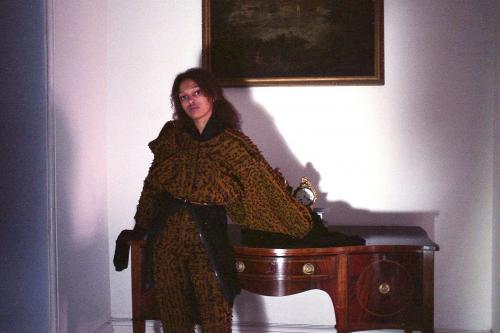 Last week, The Cambridge Charity Fashion Show announced the first of its featured brands – Luna Del Pinal.
The team explained that "Luna del Pinal revolves around the concept of slow fashion and aims to support the indigenous and historical art of Guatemala by employing local artists and craftspeople of Guatemala to create ethical, hand-made garments. The brand's aim is to create contemporary and fashion-forward designs, whilst supporting native artists and contributing to a positive change in the local communities."
"Creativity is at the forefront of the slow fashion aesthetic"
The brand's encouragement and support of 'slow' fashion is an attractive one. Slow fashion is the style equivalent of the slow food movement. Today, the fashion industry in general relies on globalised mass production with a quick turnaround, short-lived synthetic fabrics and increasingly shrinking costs. Meanwhile, discussion of the consequences of this remains minimal.
This niche area of the industry, however, is focused on an increasing drive to make fashion more ethical, sustainable, and environmentally friendly without losing sight of creativity. In fact, slow fashion often encourages a unique originality, attentive to cultural and social diversity. In a sense, it promises to be fashion with a conscience.
Many slow fashion businesses promise to have a positive environmental impact, not least because the quality clothes they produce stand the test of time. A recent Stella McCartney campaign was shot in a Scottish landfill site in protest of the waste from fast fashion.
In fact, there's a growing movement to make the industry as a whole more environmentally friendly. Over the past year, the British Fashion Council has been concentrating on its Positive Fashion initiative, a platform intended to celebrate sustainable practice and inspire businesses to create positive change in the industry, including a focus on their Fashion SWITCH to Green which launched last September.
Brands such as Skunkfunk, with their eco-packaging, zero waste policy and carbon footprint commitment, Patagonia, with its mission to "build the best product, cause no unnecessary harm, use business to inspire and implement solutions to the environmental crisis", and H&M's Conscious Collection show a drive for more sustainability. 
The direction of this high-street powerhouse is especially exciting and across H&M's entire offering, 26% is now made from sustainable materials, with a goal each year to continue to increase this share. This suggests a positive direction in the market and the interest of the next generation in sustainably sourced goods. From a critical perspective however it cannot be ignored that this eco-selling point could be a marketing ploy as the consumer becomes more interested in ethically sourced goods.
Such companies are often also concerned with fair trade, such as People Tree, a pioneer in ethical and sustainable fashion; social change, like ASOS's Made in Kenya collection; or have a charitable aspect. London-based Gandys, for example, was founded by two brothers who lost their parents in the Boxing Day Tsunami in 2004 in order to support their Orphans for Orphans foundation by donating 10% of their profits to aiding the underprivileged children that were affected by the Tsunami.
In addition, the environmentally-friendly Matt & Nat recently launched its Hope bag, teaming up with several charities so that 100% of the proceeds from every bag purchased go to a charity chosen from their shortlist.
Creativity is also at the forefront of the slow fashion aesthetic. The brand Luna Del Pinal encapsulates this, appreciating and promoting the art and culture of indigenous people. Luna Del Pinal's story began on a visit to Guatemala where textile designers Gabriela Luna and Corina del Pinal wished to master the ancient art of backstrap weaving and became fascinated by the traditions and artistic heritage of the local community.
"This tradition of true craftsmanship", Cambridge University Fashion Show explains, "shaped what they like to define as luxury and also inspired their decision to start Luna Del Pina."
It seems that no longer must ethical and fashionable clothing be mutually exclusive. The rise of slow fashion suggests a positive change on the fashion industry, one that could alter everything from the material used to the creativity behind it