The Cambridge University Charity Fashion Show's theme is relevant and political
Ahead of Cambridge's Charity Fashion Show in March, Robyn Schaffer considers the recently revealed theme and questions how this might play out on the catwalk

It was recently announced that the theme of this year's Cambridge University Charity Fashion Show would be 'The Fabric of Politics'. The fashion show is one of the most hotly-anticipated and popular events on Cambridge's social calendar – a black-tie affair featuring high-profile designers, chart-topping performers and incredible entertainment.
"Politics, conveniently, is something that has pervaded all areas of the industry for a considerable time now"
Ultimately, however, the show is about fashion, and the theme at the very core of this, but don't think you've heard the end of the 'politics and fashion' debate. Politics, conveniently, is something that has pervaded all areas of the industry for a considerable time now; everyone is trying to make a 'political' statement or engage with controversial social issues on their catwalks, but how can CUCFS approach this in a refreshing and unique way that is accessible to the student demographic in Cambridge?
The team this year claim to have four main objectives:
1. To show how designers and labels express political statements explicitly or subliminally through their designs
2. To show how young people engage with current affairs using art and fashion
3. To show how designers reflect their 'native' cultures through their designs, using fashion as a means of celebrating culture and identity
4. To show how fashion pushes the boundaries and encourages discussion of these social issues
The theme is certainly one that is relevant and warrants exploration and discussion, and it will be interesting to see how these four objectives are expressed and combined. There is the danger, however, of making the same mistakes that many in the industry have come under fire for when also tackling this delicate issue. First of all, there were those 'feminist' slogan t-shirts by Maria Grazia Chiuri at Dior, then Prabal Gurung followed suit with similar t-shirts emblazoned with the likes of 'The Future is Female', and the hordes of pantsuits on runways which were viewed to be 'defying the patriarchy'.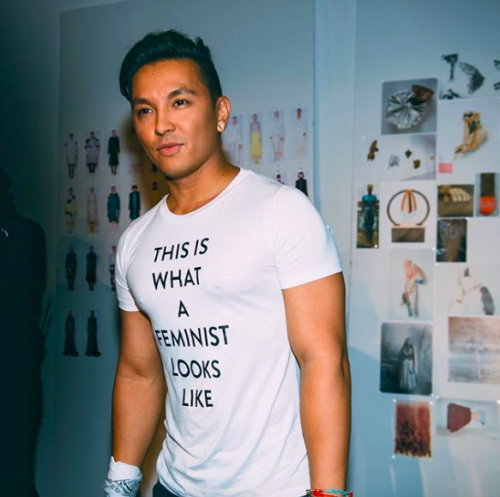 While the sentiment can be appreciated, these attempts at discussing politics on the catwalk largely were met with heavy criticism; these self-proclaimed 'feminist' and politically-centred products sell for what are essentially inaccessible price points for the majority of us. No one wants to buy a $600 t-shirt in order to make a minor political statement. It seems almost ironic that we have to buy into this elitist world, where money gains you entry, in order to be a part of a movement which encourages complete acceptance, diversity and equality. That being said, there are several ways that CUCFS can (and have in the past) overcome these obstacles.
Firstly, in keeping with their objectives, it will be crucial to showcase designers – particularly those who are emerging, in order to support up and coming talent – who engage with current political and social issues in a relevant, engaging and respectful way. CUCFS then fulfils its second aim organically by being a team made up of students, and through their production of the show, from casting to creative direction, representing how young people engage with political issues through the medium of fashion which is a natural extension of ourselves, our identity and self-expression. This has proved successful in previous years particularly through the model casting; it is notable that a range of body types, ethnicities and gender orientations have been represented, as this is something which the fashion industry, especially in the high-end sphere, has failed to replicate, garnering more criticism and accusations of hypocrisy.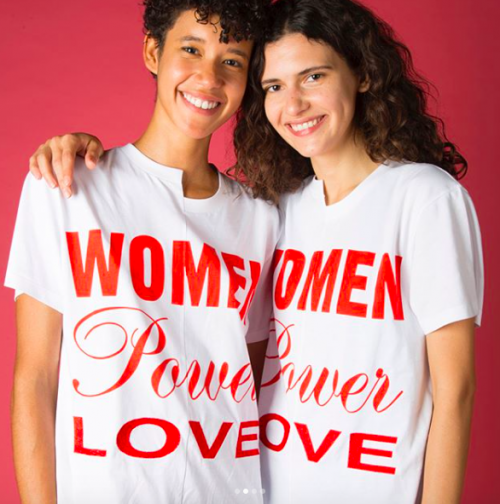 The fourth objective is something that often happens instinctively: fashion, as an art form, is inclined to push boundaries due to its experimental and creative nature, and in order to keep up with changing times must discuss current issues. But, it is the third objective that is most intriguing. In a world dominated by arguments over cultural appropriation and misrepresentation, particularly in regard to fashion and its misuse of these things, it will be interesting to see how ideas of 'native' culture are expressed on the CUCFS catwalk. Primarily, CUCFS is about celebrating emerging design talent and discussing prevalent political and social issues that we face today for a charitable cause through the somewhat limitless creative medium that is fashion. The world really is their oyster, but ground must be trodden carefully.
CUCFS President Kate Hammond has said, "We want it to be really explorative and discussion-based – we're not preaching a certain political message at all." Instead, it is about creating conversation through fashion in an open, welcoming environment where everyone feels able to express their views creatively and comfortably while also tackling widespread problems. As a theme, it certainly doesn't come as a surprise. Politics is very much at the forefront of our minds, especially in the fashion industry and today's current political climate, but it now remains to be seen how CUCFS will approach this undeniably complicated, but wholly rewarding and exciting, theme in the coming months