What I'm Wearing in Cambridge – Week 4
In the fourth instalment of our Michaelmas weekly online exclusive, Varsity Fashion finds some of the most stylish students in Cambridge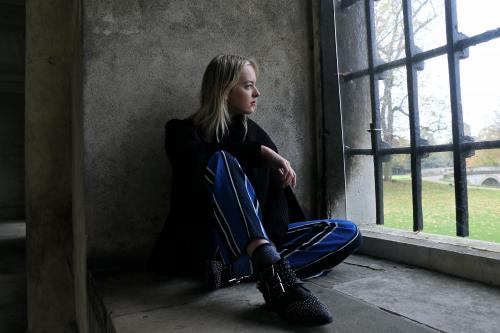 Marta Chadzynska (Trinity, 3rd Year Art History)
"I definitely dress according to my mood - these funky blue trousers add a pop of colour to combat the omnipresence of that special shade of week five grey Cam students know so well. I like to mix and match 'wear forever/with anything' investment buys (I'm including the cape in this category) with cheaper seasonal wardrobe fillers to keep things fresh. You'd hope that 2+ years of lectures on aesthetics gave me the transferable skills to throw an outfit together, if nothing else!"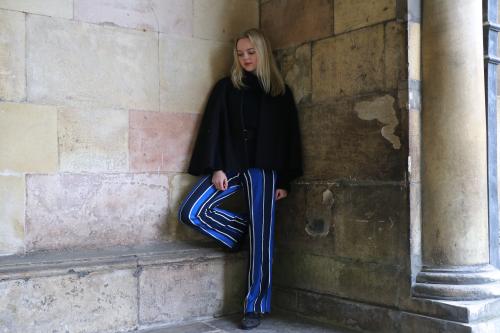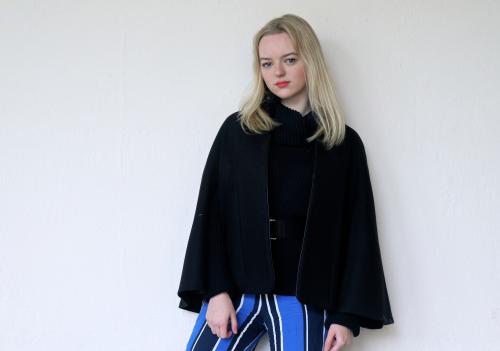 Shimali de Silva (Peterhouse 2nd Year English)
"I'm the kind of person who has a lot clothes but only ever actually wears like 5 pieces of of them on repeat. All the elements of this ensemble fit into that category. The jacket's a 10 pound Dorothy Perkins charity shop find, the top's permanently 'borrowed' from a friend in Hong Kong, and the earrings are my mums. Pretty random finds, but for some reason they've all grown to constitute like 80% of my personality and self confidence for the past few months. I think the appeal might be that this outfit strikes a balance between volvo-soccer-mum and parisian-chic that I like. Who knows. In any case I enjoy contributing to the sepia aesthetic of the architecture when I walk around town."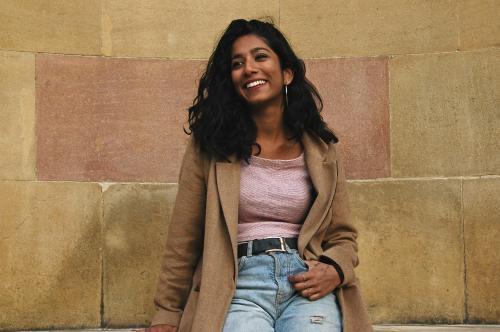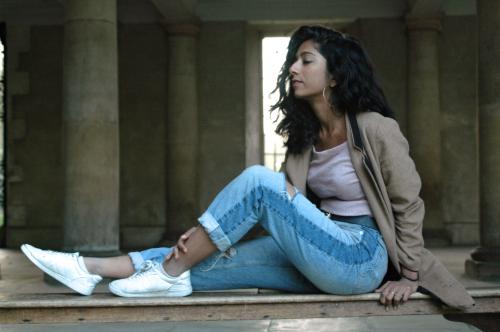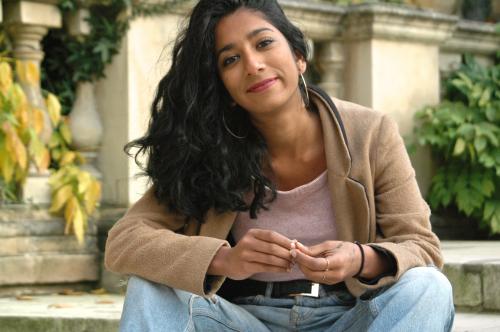 Lina Fradin (Trinity, 2nd Year HSPS)
"I'm really lazy so I never take more than 10 min to get ready. That's why I love statement, comfy pieces that I mix depending on my mood and details that I can keep on me everyday like gloves or these snaky earrings. I love playing with textures and colours, it's like playing with playdow eveyday. Now that I live in the UK, I'm increasingly building outfits starting from the coat: furry, colourful but most importantly warm ! Fashion should always be confortable and effortless - otherwise it feels artificial. What you put on is for you. The more ill or hungover I am, the more of a statement my outfit will be;  like a little empowering shield."