Turning a new leaf at Céline
After it was announced that creative director of Céline, Phoebe Philo, was to leave the brand, Jen Nurick evaluates the designer's impact on the iconic French label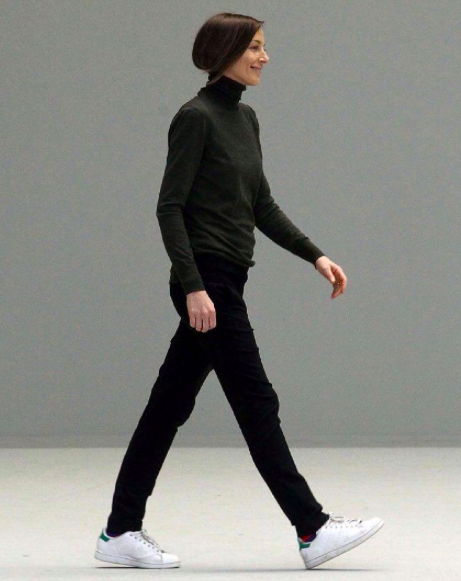 In a period overwhelmed with creative directorship musical chairs, rumours of Phoebe Philo's departure from Céline demanded serious attention. In 2008, LVMH appointed Phoebe Philo creative director at Céline and now after nearly a decade at the helm, news has broken that the luxury goods conglomerate is interviewing replacement designers ahead of Philo's exit.
And in light of a succession of fashion careers cut short and started anew (Alexander Wang's brief stint at Balenciaga; Raf Simons' alternation from Dior to Calvin Klein; Clare Waight Keller's debut as artistic director at Givenchy), LVMH's attempts to quash said rumours have not lifted the smoke from the fire. Rather the contrary, with a statement from the company claiming, "We categorically deny any imminent departure of Phoebe Philo from Céline", whilst industry insiders revealed to Business of Fashion earlier this week that interviews for Philo's replacement are well underway.
"Paris-born Philo emerged at Céline in 2008 after a three-year hiatus, breathing new life into, and boosting sales for, the French luxury label"
Previously tenured by designer heavyweight Michael Kors (1997-2004) before passing the torch to Philo, speculations on Philo's potential replacement are focused both in and outside of the luxury house. Amongst these, Céline's ready-to-wear design director Michael Rider and design director at Victoria Beckham, Ilaria Icardi (who held previous posts at both Saint Laurent and Céline), are shortlisted. There is also speculation that Natasa Cagalj, who is currently at Ports 1961 (with previous experience as design director at Stella McCartney), is also in the running to take over from Philo.
A Central Saint Martins' graduate and ex-creative director at Chloé from 2001-2006, Paris-born Philo emerged at Céline in 2008 after a three-year hiatus, breathing new life into, and boosting sales for, the French luxury label. Since the debut of her acclaimed resort collection for Céline back in 2009, forever synonymizing the brand with Philo's deft handling of minimalism and a simultaneous balance of modernity and timelessness, Philo has "helped [to] lift the label's annual sales from €200 million to more than €700 million" as told to BoF.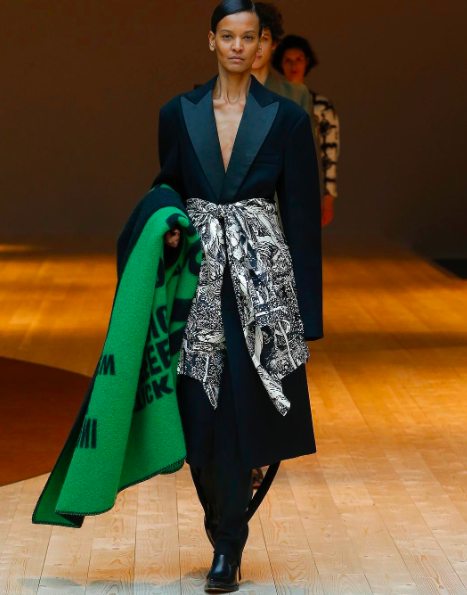 Her inception of Céline's signature 'Trapeze', 'Trio' and 'Luggage' bags – all of which became fast fixtures on the arms of celebrities ranging from Kim Kardashian to Alessandra Ambrosio, and all of which represent the entry level purchase for women wanting to affiliate with the costly brand – are a testament to Philo's Midas touch. The news of her departure then, certainly merits a retrospective throwback to Céline's most memorable collections under Philo's creative directorship.
Perhaps her most infamous masterpiece, lest we forget Philo's Spring/Summer 2013 ready-to-wear Céline collection, where the year's most controversial shoe was birthed on the runway, was the 'furkenstock'. Inviting a welcome resurgence of the comfortable (and affordable) Birkenstock, Céline's hybrid slipper/slide gave way to innumerable high-end and high-street iterations, likely inspiring the viral embrace of Gucci's Princetown kangaroo fur-lined loafers that stalked the runway in 2016.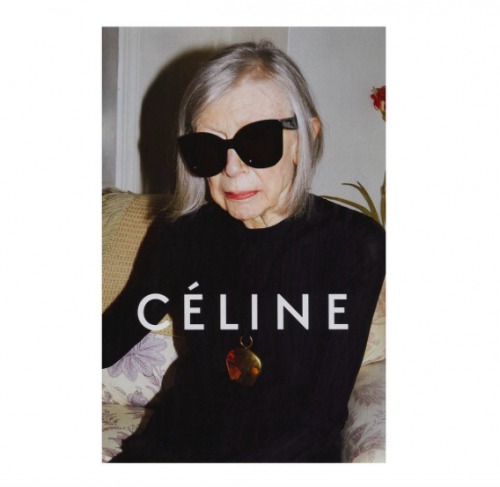 One year earlier, for the Céline campaign which is lensed by Juergen Teller every season, Philo cast literary icon Joan Didion as the face of Spring/Summer 2015. With Didion pictured in an all-black ensemble with oversized sunglasses and minimal make up, and despite reception to the campaign mixed, the campaign proved Philo's mastery over the binaries of agelessness and contemporary cool that go hand-in-hand in her collections for Céline.
---
Are sliders here to stay?
Surely then – casting these Internet-breaking moments aside – it is Philo's consistent reinvention of, and concurrent adherence to, classic silhouettes, shirting and tailoring that will remain irrevocably ingrained within Céline's DNA long after she has left the house. If the rumours are true though, there's reason enough to believe the current collection (if it is indeed Philo's final for the luxury label) will be harder to come by, and the justification of a costly investment in a piece or two, all the easier to make