University silence
In the face of cover-ups and conservatism, student must not lose heart in the fight for change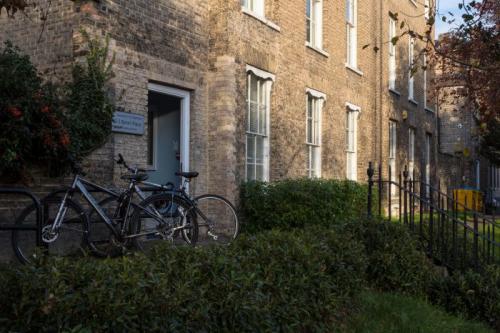 There is little disagreement that the mental health and wellbeing of students is important. What does appear uncertain, however, is the extent of the University's responsibility towards its students in that regard. An email sent by one DoS to his students, warning them against compromising their degree by enjoying themselves, sparked outrage and condemnation from students. In Comment, Alasdair de Costa argues that Directors of Studies should offer pastoral as well as academic support – the University has a duty of care towards us.
This week, however, Varsity can reveal significant disruption within the University Counselling Service, which approximately 8.5% of the student body use. High staff turnover has led to increased waiting times over the past two years, with some students having to wait for five weeks to be seen. Particularly alarming for the student press was the University's significant intervention with our attempts to establish the extent of the disruption caused.
Meanwhile, another week brings another open letter. PalSoc and the University's Middle Eastern society invited an academic from SOAS to chair a panel about Israel and Palestine but the University objected, installing their own Director of Communications as chair instead. A few hours before the event, an open letter appeared in the form of a Google documents, and now has hundreds of signatures, accusing the University of "aggressive institutional intervention".
In the wake of the Paradise Papers, which revealed that multiple colleges avoided tax by investing in fossil fuels, attention turns once again to Zero Carbon, who disrupted a Chemistry Careers Fair in protest against the oil companies present.
Student activists push for changes within the University, but we must examine the efficacy of their campaigns. This week, Varsity can also reveal that the students campaigning over the future of the Class Lists were not aware that the names removed from Senate House are still published online, despite this fact being clearly stated on the opt-out forms and publicly available on the University website. What's more, no change in the system has taken place since the controversial referendum campaign last year. This begs the question: what was it all for?
Requests for information about the Counselling Service were denied, Queens' college refused to comment on the controversial email, but when it comes to fossil fuels the University can no longer avoid taking a stance. We must now not only ensure that our voice is heard, but that it is listened to