Revealed: Counselling Service staff shortages caused spike in waiting times
The University misled former staff and avoided questions on a series of resignations contributing to a 'stretched' counselling service during the last two academic years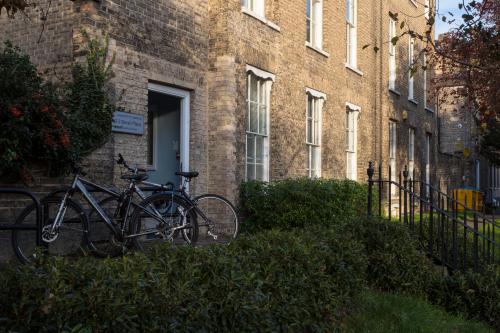 A series of staff resignations significantly disrupted the operations of the University Counselling Service (UCS) over the past two academic years, leading to dramatically increased waiting times and a reduction in counselling hours the service could offer to students.
As part of a year-long investigation, Varsity found that a spate of staff leaving the UCS resulted in increased waiting times for students seeking counselling in 2015-16, and a significant reduction in the number of counselling hours that could be offered during the past academic year.
Following a request for official comment, the University incorrectly told multiple former UCS staff that this paper was preparing to publish their names, which potentially had a chilling effect on former staff who had spoken to Varsity about the UCS on the condition of anonymity.
After receiving this misinformation, a staff member who had spoken to Varsity anonymously about their reasons for leaving the service chose to retract their statements.
In the process of its investigation, Varsity found:
Documents from the UCS's executive committee show that "staff attrition", combined with sickness and the retirement of a senior staff member, led to five-week waiting times for some students to access counselling in Lent 2016
Difficulties with staffing numbers led the UCS to substantially fall short of the number of counselling hours they aimed to offer students in 2016-17
Cambridge University would not release raw information about waiting times, saying it did not hold the data
The University would not immediately release a copy of the UCS's annual report for 2016–17, doing so only after the deadline for Varsity to put it in print
Géraldine Dufour, head of the UCS, declined a request for interview via the University. The University has not responded to a written request that this paper may be allowed to interview a representative of the Senior Tutors' Committee, which holds a position of oversight in relation to the UCS, to determine whether higher echelons of University management were aware of issues caused by staff resignations.
Using information published on the UCS's website, cached information from which goes back as far as 2010, Varsity found that 11 members of staff (excluding those on temporary training placements) left the UCS in the three years following Dufour's appointment in 2013, compared to five in the three years before her appointment.
Last Thursday, Varsity reached out to the University with a list of all the names of staff who left during this period, seeking information on what proportion of all those staff retired, resigned, or did not renew their contracts. Questions on this element of staffing were included as part of a broad comment request packaged as a document.
On Wednesday, a University communications officer emailed multiple former staff members who were named in the document, misrepresenting the information presented by Varsity and insinuating that the document, which contained anonymised quotes from several former staff members, defamed a UCS staff member.
Referencing the document but not attaching it, the communications officer told the former staff members in the email: "we believe you being named in this document could give you a strong case for group defamation", and said "Varsity plans to publish on Friday [today]". In saying this, they misled former staff members, as the document was explicitly described as "a comment request" when it was sent to the Communications Office, and was never intended for publication.
A University spokesperson disputed this, claiming: "We informed the people that they were named in a document sent to the University, not that their names would be published in an article."
'Unforeseen staff turnover'
As a whole, the University of Cambridge has one of the best counsellor-to-student ratios of any UK university. In 2015-16, the UCS said 1,573 students accessed individual counselling. It offered 180-240 individual counselling sessions a week according to its annual report from that year. Most students who receive counselling self-refer. To do so, they must submit an assessment form, after which they are contacted with appointment times. At present, waiting times for a counselling appointment are listed as two to three weeks.
As part of its investigation, Varsity attempted to use the freedom of information act to to obtain raw, anonymised data about student waiting times to access counselling, to verify stated figures and assess average waiting times. In its reply, the University said "we do not hold this information", despite several references to the recording of waiting time data in available documents. The University did not comment on how this could be the case, but acknowledged that the UCS is subject to freedom of information requests.
In Lent term 2016, waiting times spiked as high as five weeks after employee sickness and an unexpectedly high number of staff leaving the service led to a significant increase in waiting times.
The impact of staff resignations and retirements was first flagged as an issue in minutes from a meeting of the UCS's executive committee in February 2016. As part of an expenditure report it was noted that: "Although there had been reasonable certainty over staff costs... events had turned out otherwise through resignations and a projected retirement."
A summary of comments attributed to Dufour in minutes from a meeting in May 2016 show that she reported that Lent term that year had been "a busy one for the Service which had culminated to increase waiting times".
UCS EXEC MINUTES – May 2016
❝ The Head of Service, Ms Dufour, reported that the Lent term 2016 had been a busy one for the Service which had culminated to increase waiting times to access the Service. She confirmed that whilst this was not satisfactory, it primarily resulted from difficulties with staffing levels during the term – sickness absence, staff attrition and the retirement of a senior member of staff had all contributed. ❞
---
Dufour acknowledged that the increase "was not satisfactory", and said that it had "primarily resulted from difficulties from staffing levels during the term – sickness absence, staff attrition and the retirement of a senior member of staff had all contributed."
She confirmed that "by the end of Lent Term 2016, there had been 237 clients awaiting ongoing counselling and, for less urgent cases, this had resulted in a wait time of up to 5 weeks", according to the minutes.
Robert Smith, the UCS's financial administrator at the time, reported in the same meeting that the surplus it was projecting for that year was "primarily the result of reduced payroll costs following unforeseen staff turnover and one significant retirement".
Minutes from this meeting were received by the Welfare and Finance Committee, a subcommittee of the high-level Senior Tutors' Committee, where they were "duly noted" without further recorded comment.
In an October 2016 meeting of the UCS executive committee, Smith reported that there had been a "larger than anticipated staff turnover", and that "Those who remained had worked, in many cases, significantly beyond their hours" to deliver planned levels of counselling.
In a statement sent to Varsity , the University said: "Universities in the UK are currently facing rising levels of demand from students for counselling services and Cambridge is no exception, with approximately 8.5% of our student population using the University Counselling Service (UCS). What makes our challenge unique is that we have to work with a short term of only 8 weeks, which makes for an intense experience for students and marked peaks in demand for accessing counselling."
They added: "There was an increase in waiting times in 2016 for a short period due largely to staff sickness absence, combined with a recruitment lag and an increase in demand for appointments. It was recognised at the time that this was an issue that needed to be addressed and measures have been put in place now to ensure that no recruitment lag will occur in the future."
The minutes from the May 2016 executive committee meeting show that Dufour reported both that the UCS's waiting list "was reducing", and that "considerable recruitment activity had begun" in an effort to fill six counselling posts. The minutes add that "it was hoped this would make a significant difference to the [UCS]'s ability to respond to demand in 2016/17".
At the start of Michaelmas term last year, the UCS had just six non-senior student counsellors on its list of employees. By mid-November 2016, five new non-senior student counsellors had been hired, with a further two added by the end of the academic year, bringing staffing levels in this role to their highest recorded level since 2010.
'Concerns raised'
By the time the executive committee met in February 2017, the UCS was able to project that it was going to fall far short of the projected number of counselling hours it was able to provide that academic year.
The UCS had budgeted for an increase of 184 contact hours of counselling in 2016-17 compared to the previous academic year. However, the minutes say "Due to staff resignations and the subsequent carrying of vacancies", only 32 more contact hours of counselling would be provided, representing a projected deficit of 152 hours.
UCS EXEC MINUTES – FEB 2017
❝ It was noted that the approved hours' budget for 2016-17 provided for an increase of 184 contact hours by comparison with the original budget for the previous year.

Due to staff resignations and the subsequent carrying of vacancies, projections indicated that only 32 more hours by comparison with the previous year would be achieved (i.e. a projected deficit of 152 against the budget for 2016-17). ❞
---
The majority of the hours of this deficit were "projected to be incurred against individual counselling sessions".
The University did not comment on the reasons behind this stated deficit in counselling hours.
It was noted in minutes from a May 2017 executive committee meeting that the average number of individual counselling hours per client had fallen to 3.8, compared with a stated average of 4.27 hours the previous year. Combining group sessions into this figure, it fell from 4.98 hours to 4.24. The minutes note that the UCS "was moving more towards brief counselling", and that "students were no longer offered a set number of sessions, rather the decision was based on progress".
The minutes also state that "Committee members were interested in the Service's move towards briefer counselling which appeared to have a positive impact on waiting times", but that there were "some concerns raised about balancing time and resource with quality and student satisfaction".
The minutes add that Dufour and Tim Ellis, a non-senior student counsellor with the UCS, "both provided reassurance regarding the care with which ceasing counselling with students was managed by the [UCS]".
It was noted in the same meeting that the UCS was "stretched", and that consequently "even small increases in demand were likely to have an impact on waiting times".
The UCS's 2015-16 annual report says: "Care is taken to work efficiently and keep waiting times for counselling as low as possible, and judgements are made in the case of each client about how long to continue counselling".
Varsity also requested that the University release the UCS's 2016-17 annual report into its internal operations. After Varsity's request for comment was sent, the page on the UCS's website where annual reports were previously listed was made inaccessible, requiring an authorised login.
The University spokesperson said it was "untrue" that the reports had been made inaccessible, but acknowledged that the reports had been "removed temporarily so that photographs of staff members included in the report cannot be used without their permission by media outlets such as Varsity". Shortly before Varsity went to press, the reports page was restored, with the 2016-17 report added. Minutes later, the link to the 2016-17 report went to a web page that did not exist. It reappeared online later, but once Varsity had passed its deadline for print.
The University said: "The University of Cambridge and its colleges take student mental health very seriously. The level of support available to students at the University of Cambridge is unparalleled in most other universities and is complemented by the comprehensive college-specific services."
---
Louis Ashworth and Anna Menin are Varsity's Editor-at-Large and Associate Editor respectively. They can be contacted via associate@varsity.co.uk