Discovering Cambridge's art: Roam zine
Prior to this week's launch, Jamie Hancock previews Cambridge's new nature-themed student magazine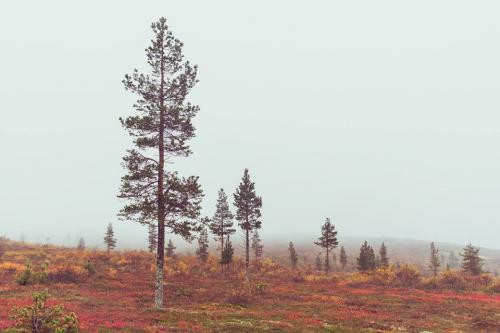 It all began in a WHSmith's, I am told. Seb Shuttleworth, English undergraduate at Emmanuel College and future founder of Roam zine, was looking through the magazines on offer when he noticed that something was missing. "I got to the section which was about nature and there was a National Geographic – which is great, I love National Geographic – but then apart from that there was nothing." Only hiking magazines.
Seb gathered together a group of friends – several of whom had previously worked on Staunch – and devised an idea for a new nature-focused zine. Thus, Roam was born.
According to Seb, the aim was to create "something nature themed that's more accessible and more diverse" than what is usually associated with nature publications. The group decided that they "didn't want put any limitations on what kind of form you could put it in as long as it could be printed."
Looking at the finished product, this seems to be the case. Content ranges from ethereal photography – "it's not just the same as, you know, classic green hill[s]" – and free-verse poetry to autobiographical non-fiction about hiking and an essay on conservation in Costa Rica.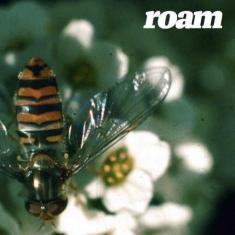 Every piece takes an interesting perspective on what it means to interact with the natural world, illuminating it from new angles, reviewing our place in our environment. "Henry went to the woods / and found / his desert island discs / deep in a pond", opens one poem by Antonia Cundy (Walden Pond). There is a sense of calm and contemplation running throughout the zine.
This is all framed by Daniel Gayne's artful, minimalistic design. Like the pages of a National Geographic, vistas are allowed double pages to breathe. Misty hillsides roll unimpeded.
The cover has a very personal connection, apparently. "The cover image is of a hoverfly that was taken by my granddad many decades ago, on an old analogue camera. This was taken from a slide in some of his collections."
There is a foreword from Robert MacFarlane, conservationist writer and current fellow at Emmanuel College. Seb tells me that it was "a massive privilege" to have him involved.
"It's great to be in an environment like Cambridge where there are not only so many exceptional people submitting exceptional work, but also people who can get behind it and give their influence in a really nice, helpful way."
Though the zine is currently a small project – only 50 issues have been printed so far – the team hopes to expand in the future. They are considering publishing two issues next year, in addition to more a more multimedia-based online presence.
Roam launches on the 14th of June. Copies will be available for a small donation at their launch event, beginning at 7:30 pm at the Cambridge Bath House