The hidden world of Cambridge's museums
As the summer season begins, volunteer Kristen Chin Yan Han shares her insights into how museum exhibits find their magic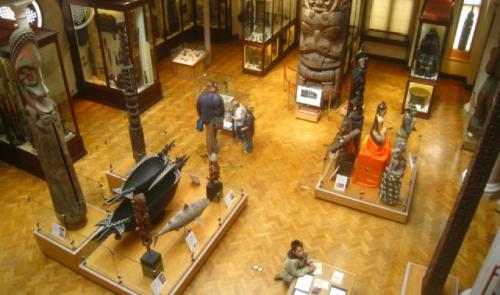 Summer is around the corner, with hopefully appropriate weather, and in the seasonal cycle that governs museum operations that means interesting new exhibitions and activities and the possibility of ravaging moths and beetles. In light of the former, I would like to shed some light on what I have experienced volunteering in Cambridge's museums.
Enthusiasm is running high for the Star Carr exhibition, soon to be opened in the the Museum of Archeology and Anthropology (MAA). Museum staff hope that it will inspire similar excitement in visitors, especially given the plans to loan a very large and majestic moose skull, and a red deer skeleton from the Museum of Zoology to go with the hunter exhibits. Exhibition considerations hinge heavily on the availability of display material, as plans often include artefacts on loan, and work-arounds have to made when they are unable to get things due to conservation circumstances. Preservation of artefact integrity also influences permanent display items, such as how the Polar Museum (PM) rotates the watercolours on display because extended time in bright light and dreamy scenes of ice and snow do not mix well, or how MAA volunteers have to undergo training to identify signs of bug infestation, because the fabric used for the collections is horrendously appealing to moths.
Other points of volunteer interest are what hazards to look out for, dealing with people touching what should not be touched, and possible visitor questions. The first two occur most often with the open exhibits – those with no glass case or minimal barriers. In this exhibition, this will be the skeletal animals. In the previous exhibition 'Another India', there was a giant sculpture made of pointy welded metal and a wall of axes (which would sometimes rotate outward in an ominous manner).
Open exhibits feature in the rest of the MAA, which volunteer training has to dedicate time to account for. The common questions run-through is also interesting because some odd ones come with standard ones on bathroom location and ticket price (free), such as how they moved the totem pole into the gallery. It was via a trapdoor.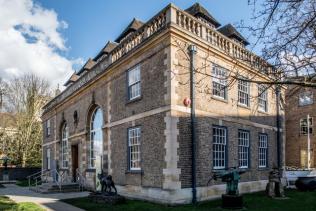 Volunteers also bear witness to the variety of human nature as expressed by museum visitors. Children stick out the most because they move around in a louder flurry of activity. Whether it is a parent-child duo discussing what a totem pole is, a kid smooshing their face on the glass case trying to find the walrus, or quieter children huddling around the colouring table, they are very hard to miss. In comparison, the adult visitors can sometimes slip out of focus. But I really do appreciate the interest shown by non-child visitors. I remember one group that slowly went over and discussed most of the archaeology section and then approached me to confirm their guess whether a case contained Egyptian palettes. In the Polar Museum, we will occasionally have visitors who come in seeking a specific expedition or person.
The MAA's worldwide material objects focus also means you sometimes get to see international tourists enjoying the stuff that comes from home (the ethically sourced bits of course). Or maybe I am projecting a bit, as I really enjoyed the South-East Asian items – there is a betel leaf holder with a crab pendant, for example, and a dragon head with porcelain teacup eyes.
Moreover, artist collaborations feature prominently at both museums. Exhibitions often include artists' commissions from the spotlighted locality (the MAA) or specifically feature artists, such as the PM's current Arctic Dialogues. The museums also  facilitate research: archaeology students are a constant sight in the MAA as they proceed to the back rooms for practical work. Meanwhile, the PM's adjacent research library is open to anyone who booked a timeslot.
Working at both museums, I get the sense that lots of effort is invested in facilitating a good museum experience and in making outreach go smoothly, with the latter especially prominent in the welcoming of many school groups and the eventual returns by schoolchildren and their families. Walk-in visitors are always appreciated and the MAA's lift has definitely helped in terms of accessibility to all three gallery floors.
I definitely urge you to visit the museums if you can – and to tell a volunteer if you see any bugs while you are there.