Preview: Mastana Festival
Abbas Khan tells us what Mastana Festival has in store for 2018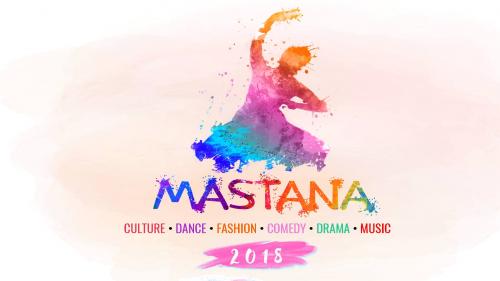 Many of us strive to leave a legacy: something of which we feel proud, something by which future generations will remember us, something which will really make a difference. However, when a small group of students from the Cambridge University Hindu and Cultural Society (CUHCS) gathered together in 1996 and decided to put on a small cultural show for charity, little did they know of the legacy that they were to leave behind. Having booked the Old Library of Emmanuel College as their venue, they set in motion the wheels of an event that would soon become Cambridge's biggest Asian cultural show.
Fast-forward twenty-one shows later, and Mastana, now CUHCS's flagship event, continues to thrive. Having raised many thousands of pounds for various charities over the years, the show is set to return for its twenty-second instalment on Saturday 24th February at the Guildhall, this time under the leadership of Committee President Nishant Bommayya.
Speaking with Nishant, he neatly sums up what the show means to him. "Three words: community, charity, and culture."
"Mastana encapsulates all that's great about Asian culture"
Culture is certainly at the core of the show's ethos. "I think Mastana encapsulates all that's great about Asian culture," Nishant comments. The show, which has historically included various art forms, including singing, acting, music, dance, and comedy, aims to reflect the most fun and colourful aspects of South Asian culture. This year appears to be no exception, with acts lined-up ranging from Indian acapella to Bollywood dance.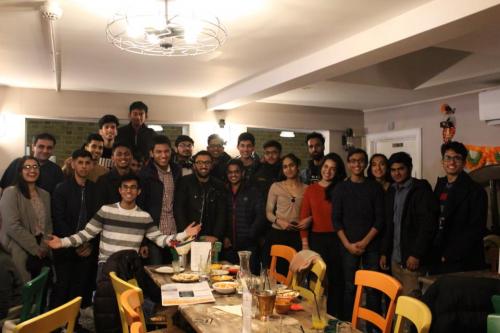 But Mastana's reflection of the vitality of the subcontinent is not limited to the arts. Rather, the show seeks to provide a full experience for its audience. Included in the proceedings for this year are a fashion show and the opportunity to purchase traditional Indian clothing, donated by Indian fashion designer A Star is Born, the proceeds of which will all go to charity. Amidst the spectacle will also be an array of Indian snacks to soothe the taste-buds: "It's just a great way to celebrate all that we love about Asian culture" remarks Nishant.
Complementing the cultural vigour of Mastana is an emphasis on nurturing a sense of community. The committee, made up predominantly of freshers, have been meeting at least once a week since the beginning of Michaelmas 2017, collaborating extensively to put together what will be one of the largest shows in Cambridge. With their fostered sense of camaraderie, such long-term and complex projects have the capacity to draw people together. Mastana seems to have done just that, with large socials that have taken place including a combined committee and performers dinner.
Mastana's appreciation of the importance of community also manifests itself in a rather novel act in this year's show. As well as some of the best talent within the university, Mastana 2018 will also include a performance of the classical Bharatanatyam dance-form by children studying at the Sanskruti School of Dance, based in Cambridge. The show seeks to build a connection between the University and those with whom we share this city, fostering a wider sense of community that is all too often forgotten about as we operate within our university bubble.
The third apex of the Mastana triangle, charity, is at the show's heart. In past years, Mastana has managed to raise up to £10,000 pounds, as well as raise the profile of some of the charities it has supported. This year the committee are supporting Mind UK, and The Saroj Gupta Cancer Centre & Research Institute in Kolkata, India. Nishant comments that Mind is "really relevant to Cambridge students", and points out that "around half of the University populace suffer from mental health issues during their time at Cambridge".
Reflecting on the personal importance of The Saroj Gupta Cancer Centre & Research Institute, he says "the charity has a really close, personal connection to me, since my grandmother was cared for there at the end of her life earlier in 2017". It is often in the bleak moments of life that the brightest lights are illuminated, and Nishant is determined to raise as much money as possible in his grandmother's memory.
Mastana is set to rock the Guildhall on the evening of Saturday 24th February. Tickets can be purchased from https://collecte.io/your-collect-page-46075

Donations to the festival's charities can be made at https://www.justgiving.com/crowdfunding/nishant-bommayya