James Cracknell swaps rowing for the rumba, joining Strictly line-up
The Cantab and double Olympic gold medallist will take his spandex for another spin as he attempts to waltz his way to glitterball glory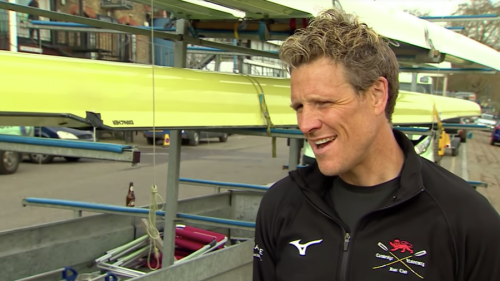 In what one Camfess user described as "the most dramatic way yet that someone has procrastinated doing work for their Master's", double Olympic gold-medallist and Peterhouse graduate James Cracknell will star on BBC 1's Strictly Come Dancing this Autumn.
Cracknell, who has recently completed a Master's in Human Evolution at Peterhouse, will star in the seventeenth series of the dance competition alongside sports presenter Mike Bushell, Coronation Street actress Catherine Tyldesley, and footballer David James.
The announcement, made last week by living legend Gemma Collins, comes after 47-year-old Cracknell tasted victory on the Tideway at this year's Boat Race.
Fortunately for Cracknell, Cambridge supervisions are the perfect training ground for Strictly: you spend a week creating something that actually requires months of thought and preparation, often working with a peer who is annoyingly better than you, before submitting your underwhelming product to the scathing scrutiny of an expert in the field.
Last term, Violet was happy to report that Cracknell had truly immersed himself in student life after he was caught having a slash against the CUCBC van during Bumps. We can only hope that Cracknell will be able to restrain himself down at the BBC's Television Centre.