Cambridge win 165th Men's Boat Race
Cambridge did the double over Oxford as the men won The Boat Race for the second year in a row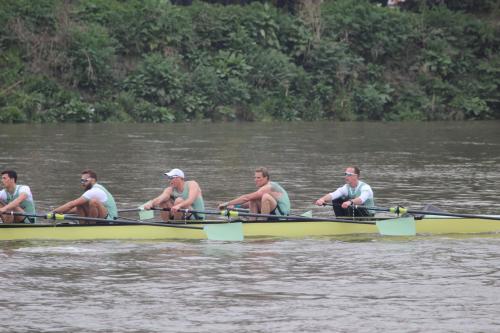 Cambridge's men won The Boat Race in 16 minutes 57 seconds to claim victory over Oxford for the second year in a row.
As with the women, the Light Blues entered the race as heavy favourites and successfully retained their crown. After choosing the Surrey side of the river, Cambridge took the lead and maintained it throughout the race. 
There were a few hairy moments for Cambridge, receiving a warning from the umpire for a clash of blades just before Hammersmith Bridge however, it was judged to be acceptable and they continued through to claim victory by two seconds, slightly closer than many had predicted.
Two-time Olympic gold medalist, James Cracknell speaking after the race credited Oxford for saying "they held on really well, it was a humdinger all the way."
Cambridge captain Dara Alizadeh, a returning Blue said: "I can't be more proud of these guys, it's just incredible."
Cambridge have now won 84 Boat Races, compared with Oxford's 80, and with one dead heat. It was the first time they have achieved last back-to-back victories since 1999.