James Cracknell, OBE takes a leak against CUCBC van during Bumps
The double Gold Olympic medallist saw gold again at yesterday's Bumps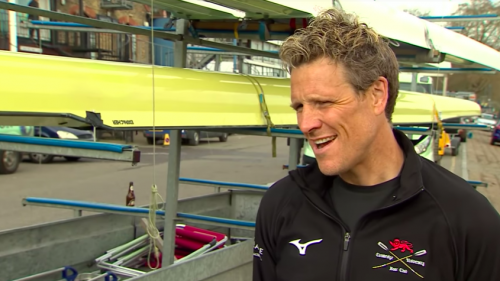 The rain that drenched many intrepid rowers participating in Bumps wasn't the only thing pissing it down on the banks of the Cam yesterday.
Peterhouse Boat Club (PBC) received a fine and a warning from Cambridge University Combined Boat Club (CUCBC) umpires after double gold Olympic medallist James Cracknell, OBE and another crew member were caught urinating on CUCBC equipment.
The legendary 47 year old Olympic rower, who raced in the victorious Cambridge crew in the annual Boat Race in April, was spotted taking a leak on a CUCBC van next to the Boat Club control desk.
The CUCBC Fines Record, which Violet has seen, states that Cracknell and another rower were also witnessed by Caius M1 and Lady Margaret Boat Club M1.
Public urination typically receives an £85 fine from the umpires, making a pre-Bumps nature wee a very costly penny to spend.
CUCBC responded to the incident on "Notes and Fines" (a section of the CUCBC website updated daily during Bumps to communicate with boat clubs about things to watch out for in the next day's racing) that they "appreciate this is how many of you feel, but please try and be less literal about it."
CUCBC can only hope that Cracknell and his pals make it to the toilet next time.