University Challenge stars Monkman and Seagull to travel Britain in new BBC Two series
The quiz team favourites will explore regional examples of British genius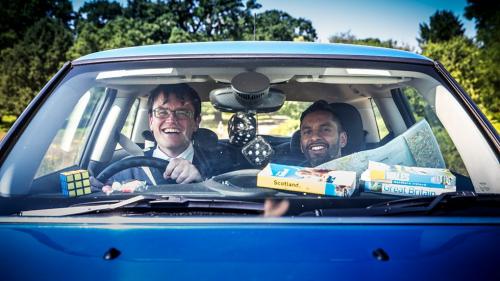 Breakout University Challenge stars Eric Monkman and Bobby Seagull are set to make their return to TV screens in a new series, Monkman and Seagull's Genius Guide to Britain.
The duo, who competed on the programme while studying at Wolfson and Emmanuel respectively, gained a cult following after their show-stealing performances. They will now "bring their thirst for knowledge to [our] screens" in a four-part series on BBC Two.
The show will follow them across the UK as they look at hidden gems of British ingenuity – including discovering the science of the deep-fried Mars bar, and exploring the world's smallest museum.
Monkman said: "Curiosity is an approach to life. The more you know, the more you realise you don't know.
"My admiration for British genius is one of the major factors that led me to study in the United Kingdom. I look forward to learning more about Britain's scientific discoveries and to sharing what I learn with everyone."
Seagull added: "The beauty of our friendship is that we're both driven by the same thing – a curiosity about the world."
Both Cantabs captained their respective colleges on the quiz show and despite the fact neither won – with Wolfson falling at the final hurdle to Balliol College, Oxford – they became viral stars, with "Monkmania" sweeping the nation.
Since University Challenge, the pair have gone onto launch their own quiz book as well as presenting a show last year on BBC Radio 4. Seagull has become an outspoken champion of maths education, including writing a Financial Times column that offers a popular take on mathematics.
Seagull was even contacted about appearing on this year's Celebrity Big Brother but said "it wasn't quite the right fit at the right time."