So you got into Cambridge – now what?
Left wondering what to do and what it's going to be like now you've got your offer? Violet is here to help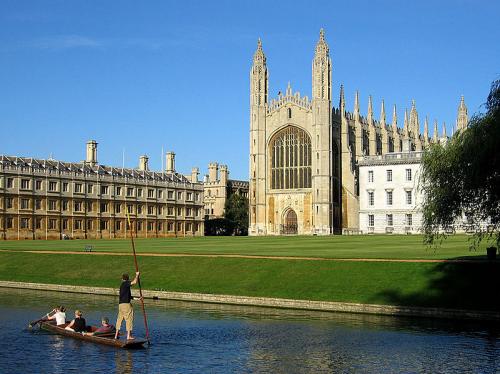 So here you are. You've just refreshed UCAS for the 274th time and finally – it is here. Your place has been confirmed at the University of Cambridge. All those hours, weeks and months spent on researching Cambridge colleges, sitting Cambridge tests, sending essays to Cambridge, preparing for your Cambridge interview, revising for your A-levels to get into Cambridge… and you've done it. Cambridge. Sweet.
A lot of us are so focused on meeting our offer that we don't give much think to the actual details and freak out with the prospect of actually going to Cambridge. Fear not. Here at Violet, we've compiled key things for you to know. We are here to guide you in these trying times. Think of us as that single aunt that turns up at family gatherings who gets inappropriately drunk but still gives you expensive gifts. 
Brag post, please delete
Obviously you'll have to boast a little bit right? First you'd better assess the number of followers you have on each social media in order to establish maximum likes. And get brainstorming for captions asap. Here's some of Violet's recommendations:
Cambridge offer? Completed it mate
Here's to –insert teacher–  who said I would never make it/never believed in me/something made up to maximise sympathy when in actual fact you were given weekly mock Oxbridge interviews and a wonderful support network
Essentially just –insert braggy yet simultaneously self deprecating post–. Look, just say it with your chest, collect your likes and go.
You will have a normal uni experience
We've all heard horror stories of Cambridge University social life – i.e. that it doesn't exist.
Here we've dissected some of the ever-pervasive rumours:

1. Everyone is a genius
Nope. Some people will be cleverer than you. Some people won't be. Some people will be naturally clever and ace their exams without opening a textbook. Some people will have to be in the library 12 hours a day. Some can write an essay in three hours. Some take three days. They're all fine. You're fine. You have a right to be there, just as they do.
2. There is no social life
'Obnoxious music to dance to, lots of strangers pressed up against you, toilets ready to tactical chunder in? All that and more.'
If you're thinking social life in terms of clubs then – sure, Cambridge is decidedly lacking. We have four main clubs which aren't the best. But this doesn't mean Cambridge offers a bad social scene. By the end of fresher's week you will be well acquainted with Cindies, Cambridge's most famous, and beloved, club (as seen on TV). Obnoxious music to dance to, lots of strangers pressed up against you, toilets ready to tactical chunder in? All that and more. If it's good enough for Emma Thompson, it's good enough for you.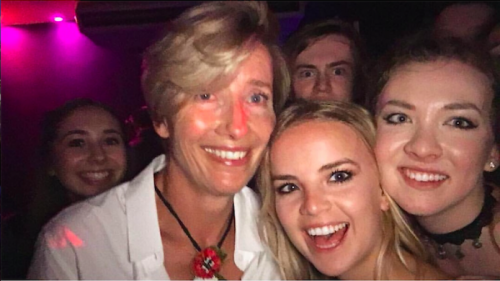 3. Everyone works all day
People socialise for sure. Not just in clubs – though you will find the hard knot of people in your college who are hell bent on going out 4+ times a week – there are bars, plays, movie nights. There's plenty for people who don't drink and lots of non-drinking events put on by JCRs (those are your college student unions). Don't think that the only socialising you'll have is when someone tells you to be quiet in the library – we're all still people and we're all desperate for human interaction.  
There is no 'normal' university experience. Your friends from Warwick, Bristol, Edinburgh will experience university differently. And so will you. Except yours will have more punts involved.
The things you need to know right now
Cambridge comes at you fast, and you'll quickly find you're effortlessly employing terminology like 'matriculation' and 'pennying' with little afterthought. In the meantime, here are the key things you need to know about:
College parents
Your college parents will be indispensable for the first few queries that you have. Your college families should act as a support network: parent A will do the same subject as you and parent B a different one - meaning that your sibling will do a different subject to you. You should normally be informed who your parents are via your Hermes email but remember that you have to make the first contact so Facebook is the quickest and easiest way.
That way, you can make a family group chat so you can get chatting to your sibling already. Of course, it's not obligatory to contact your parents but they'll be heartbroken if you don't. College parents are here to help with any questions you may have - social, academic, about college life - whatever. Plus, they'll also help you to move in on your first day so you'll have at least two friendly faces you'll know.
Reading Lists
'For the majority of students, it is not necessary to read all of the lists that you are sent'
For the majority of students, it is not necessary to read all of the lists that you are sent. John Dunne's Western Political Theory In The Face Of The Future is still on my shelf picking up dust. And it will probably stay on that shelf for the rest of my life. You may find it helpful to have a skim of some of the books but don't feel the need to read them all. Again, check with the college parent who does your subject to see what they recommend as it may vary subject to subject.
Plus – you'll save so much money as all books will either be in your college library or  the University Library. We've basically forked out £27,000 for a 3-year library card.
Varsity
Varsity is the best place to check out the Cambridge goings on. There is news, reviews of Mayballs, bedrooms of Cambridge, the Cambridge theatre scene – we have all you could ever ask for. Plus, we have the chance to let you get involved – writing for Varsity is a great and relatively easy extra-curricular. From columns, articles and editing – you can get involved as soon as you want.
What's not to love about the classic "Freshers' Week diary" i.e a massive 900-word moan and chance to establish yourself as a BNOC.? Obviously, there are other student papers to get involved in but... really, which do you think The Guardian and BBC would prefer? We all know your game, humanities students.
And what's Violet? We're Varsity's blog and official 'younger sister', adding a little more fun to your essential Cambridge news and lifestyle coverage. 
FLY
Cambridge is overwhelmingly white and male. Often it can be hard to navigate an establishment which feels like it was not built for you. FLY (Cambridge University's network and forum for women and non-binary people of colour) have created an amazing guide for students which women and nonbinary people of colour may find helpful. From where the best place to get threaded to the best halal meat, it can offer the answers to questions the average student may not be able to answer.
We know there are a thousand more things you're in the dark about. No idea what a Plodge is? Want to know how supervisions really work? What to wear for nights out? Violet's comprehensive Big Guide will include everything you need to know – stay tuned!