HEADLINES: A Sketch Show
Callie Vandewiele loves this hilarious and intelligent parody of the modern media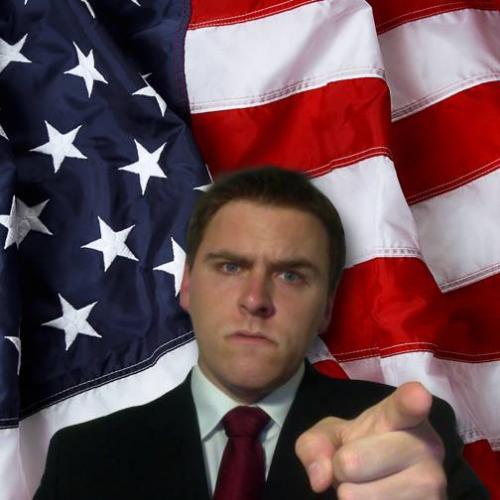 Breaking News is just about to break at the opening of the Corpus Playroom's Week 0 Sketch show, Headlines. A station failing to pull an audience is staffed by an eclectic crew and the news staff struggle to bring in the ratings that they so desperately need to keep their station afloat. A brand new reporter, Claire, endeavours to find the truth, while her counterpart, Howard Christian, (formerly of Fox News) pushes the station in a new direction towards the kind of reporting that will surely save their ratings.
Rosie Dent-Brown and Scott Limbrick lead an incredible cast in their joint Corpus Playroom debuts, bringing an energy to the stage that drives the sketch show forward scene to scene at an unstoppable pace. Chris Page, as the station's droll, Marxist weatherman, had the audience in gales of laughter from the get-go, and provides a wonderful play-off character to Scott Limbrick's conservative American talk show host now stuck in the land of British hand-outs and welfare "zombies".
Quintin Langley-Coleman and Will Bishop give great sports coverage, and pick up the slack between scene changes, keeping the show bouncing along with dry jokes, good humor and horrible puns. Jemma Cleary demonstrates her ability to play a diverse set of characters, and her commitment to the situations her character was thrown into made the show that much better. Frankie Mitchell and Sidney Lee Berthier round out a strong cast and fill out both the News Room and the commercials with unforgettable character work.
To sum up, Headlines is a wry, intelligent critique of modern media wrapped up in a funny, heartwarming story. The acting is on-point, and I still don't believe Scott Limbrick isn't an American (his accent is WAY too real). The minimalist set makes great use of the Playroom's unique space, and the show is tight from start to finish. Taking advantage of multimedia to fill gaps between scenes, it never left the audience too long without a good joke, gag, pun or just plain old hilarious scene.