Macbeth meets Europe
Will Bishop talks about the surreal nature of touring Macbeth on this year's European Theatre Group tour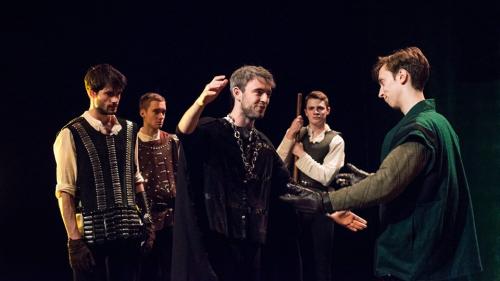 It has to be said, it's a strange feeling, waking up in the Swiss mountains two and a half months after starting university, and knowing that you are about to walk into a school and perform some Shakespeare to a bunch of high school kids. It's not a bad feeling, mind.
The play's concept, a Macbeth with a focus on the supernatural, complete with mystical pool, creepy-as-hell witches and a stage filled with smoke and a psychedelic lightshow, took Europe by storm, and I'm confident that the audiences were suitably entertained and awed by the performance. The sword fights, so intense and violent, were the obvious crowd-pleasers, but the audiences took the dialogue-heavy scenes in with equal delight. Be it a monologue about floating daggers, feverish hand-washing or the chanting of some weird sisters, it didn't matter; the audiences were always entranced by the play. I have to admit, I was sceptical about the point of performing Shakespeare to teenagers of whom English was not their first language – I can remember reading Macbeth in English in High School, and not knowing what on earth was going on – but in performance the Bard has a way of transcending the language barrier. If you come to see the show, prepare to see a Macbeth that'll stay with you.
The European Theatre Group's mammoth task of organising, rehearsing, and performing a play to a good chunk of Europe is astounding. It's been a privilege to be a part of the tour, especially as a fresher, and I've loved every surreal minute.
Each day on tour was mad. There were days when I was disorientated to the point where I woke up and had to ask the question, "What country are we in?" More than that, because most days were spent living with the kind people who agreed to put us up for the night as we toured the different venues, I was always waking up in places where I knew nothing of the language, the people, or where my fellow tour members were. Fortunately, I had some bloody good host families.
My first host lived on a boat. An actual boat, with a captain's wheel and very little central heating. My second host taught me how to yodel, and lived in the mountains. And so on.
Every country we visited was beautiful, welcoming and unique. You can wake up from a nap on the bus to be staring up at a snow-capped peak, drift off again, and wake up to a German Christmas Market, and not the kind of German Christmas Market you get all over the UK. A real-life German Christmas Market, with real-life Germans.
Not enough can be said about the people who put this tour together. The Director, Nicholas Hulbert, and the Assistant Director, Isolde Penwarden, have created a play that is a pleasure to perform, and a delight to watch. The actors have brought that play to life in a way that is engaging and entertaining. I'm in constant awe of the tech team, who can turn a school classroom into a fully-fledged theatre space in a matter of hours, and stay cheerful whilst doing it. And as for the Producers, Harriet Webb, Greg Forrest and Joe Winters, they organised a tour that was a roaring success, and stands as a testament to the incredible things Cambridge students can do.
As a fresher, it's been an excellent way to get to know the theatre scene in Cambridge, and the enormous amount of talent on-stage and off. I can't say how lovely it's been to be act with these people every day, speak verse with them, and get stuck into all the blood, guts and gore of the show. It's been wonderful.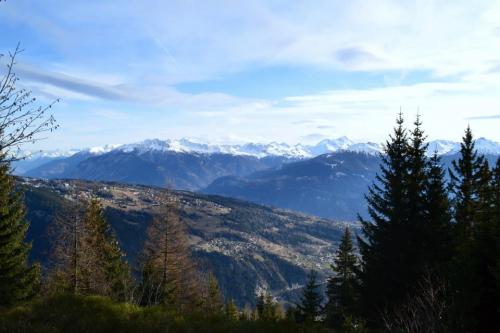 Macbeth opens Tuesday 13th January at the ADC Theatre for its final performances