The Footlights Stand-up Showcase 2019 preview
A collection of graduated footlight members return to the Cambridge theatre scene to bring us fresh, diverse and amusing stand-up comedy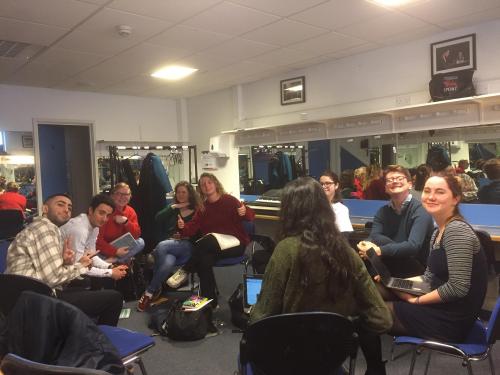 The Footlights has long been known for its high standards for comedy across a wide variety of domains. However, there's long been an noticeable absence in its annual calendar. Namely, something to represent the arguably most popular and beloved comedy medium in the UK: stand-up.
The Footlights Stand-up Showcase is to stand-up comedy what the Spring Revue is to sketch comedy. Why haven't the Footlights, one of the oldest and most famous comedy societies in the UK, established such an event sooner? According to the Showcase production team, this graduating cohort of Footlights members has excelled so much in stand-up specifically that it only felt right to give it its own showcase. New for 2019, this is an exciting addition to the Cambridge comedy calendar.
This inaugural event brings you the freshest new stand-up comedy from graduating members of one of the oldest and most famous comedy societies in the UK, practised and perfected with two experienced comedy directors. All performers have comedy experience, with some coming off the back of sell-out solo shows.
Under the new Footlights membership system, the team have aimed to represent a range of diverse voices at the Showcase, as well as a variety of styles of stand-up comedy (character comedy, improv-based, confessional etc.). Unlike smokers or other regular Cambridge stand-up events, the sets that the performers are bringing to the table have been work-shopped, honed and rehearsed with the directors from their inception.
In order to give each performer the time their material deserves, the ten performers will be split across the four nights. The five performers who will appear on the Wednesday 6th and Friday 8th shows are: Alex Franklin, Callie Vandewiele, Elliott Wright, Joy Hunter & Niamh Curran. The five performers who will appear on the Thursday 7th and Saturday 9th shows are: Danny Baalbaki, Amaya Holman, Ania Magliano-Wright, Laura Cameron & Emma Plowright. Hasan-al Habib and Patrick Sylla, the directors, will be compèring each night.