The Goat, or Who is Sylvia? review
Edward Albee's lesser-known play is brought to the Corpus stage in a production that is visceral and astonishing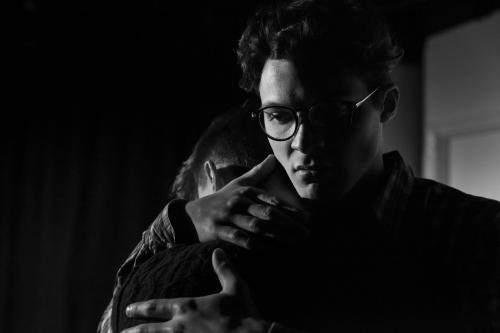 Last night I braved the rain and snow to make my way to Corpus Playroom to see The Goat, or Who is Sylvia? and I'm very glad I did. The play is not Edward Albee's most famous; many more will be familiar with Who's Afraid of Virginia Woolf? and some may even have watched the successful production of that play in the same slot of Easter term last year. This play, though less known, is equally aggressive and equally absurd, and this particular production draws out both those qualities in the extreme. Martin has had one hell of a week, he's won a prestigious award, turned 50, and to top it all off he has just revealed his darkest secret: he's in love with a goat. When his friend Ross finds out, he writes to Martin's wife, and she demands they discuss it. I have very tiny criticisms – light and sound were a little too minimal, I thought; the whirring of a washing machine would have been an appropriate addition when Ross referred to it, for example – but on the whole, I thought it was fantastic. It was fantastic because it was uncomfortable and unpleasant and difficult to process, and in being so it put you right into the heart of the Grays' situation. The team achieved this with their set, too, which staged the cluttered family living room; the audience felt like a fly on the wall, forced into proximity with a family who were laying out their worst selves, whom we felt we shouldn't be seeing, but couldn't stop watching.
"It's brutal and unapologetic, and yet it's remarkably and relentlessly funny."
Vince and his team have handled the play commendably because this is no easy subject matter. I knew when I went into the Playroom that the production directly tackled bestiality, which not all viewers might be aware of, even though publicity hasn't shied away from the fact – nor, by any stretch, does the play. The most spoken line was 'You're fucking a fucking goat!' Even knowing this was what I was coming to see, it was difficult at times to have to acknowledge; the play makes us acknowledge it, in order to explore the fact we don't accept it. The Goat is in-your-face: it's brutal and unapologetic, and yet it's remarkably and relentlessly funny, even when you really feel like you shouldn't be laughing. Vince and his team have managed to strike the balance between this ironic humour and the understandable horror of the situation. This is a family in breakdown, and it is a breakdown which is far more destructive than anything you might imagine. After all, it grapples with a subject that remains the highest level of taboo in our society, and it faces it head-on, just as Martin faces his goat, imagined in the space of the living room as he recounts the beginning of this unusual relationship.
It must be said that Gabriel Wheble is absolutely incredible in the role of Martin; the dry, sardonic wit of the character is balanced with his initial distractedness and, later, outright distress, and Wheble makes Martin surprisingly sympathetic. Just as we cannot understand his predicament, Martin cannot understand why nobody can understand it, and the disconnect is as unnerving as it is amusing. Wheble's rendition of this troubled and troubling man is nuanced and natural, and his managed to be the most powerful performance despite being the most understated. This is not to say that the other actors were not also fantastic, but that I felt they lacked the softer moments which would have given more gravity to the stronger exchanges; much of the play was performed at the pitches of high and higher. Charlie Morrell-Brown (as Martin's 'best friend,' Ross) and Ben Galvin (as the son, Billy) nonetheless gave excellent and mature performances. Martin's wife, Stevie, was played by Anna Bullard, who really came into her own in the more emphatic scenes when the balance of power lay in her court. The energy she threw into the performance, particularly in the second act, had the whole room scared both of and for her, in the palpability of her crisis. Stevie creates chaos on stage the likes of which Corpus playroom rarely sees – you almost wonder how this show passed a risk assessment – as she lets her frustrations free while Martin tells the story she forces herself to hear.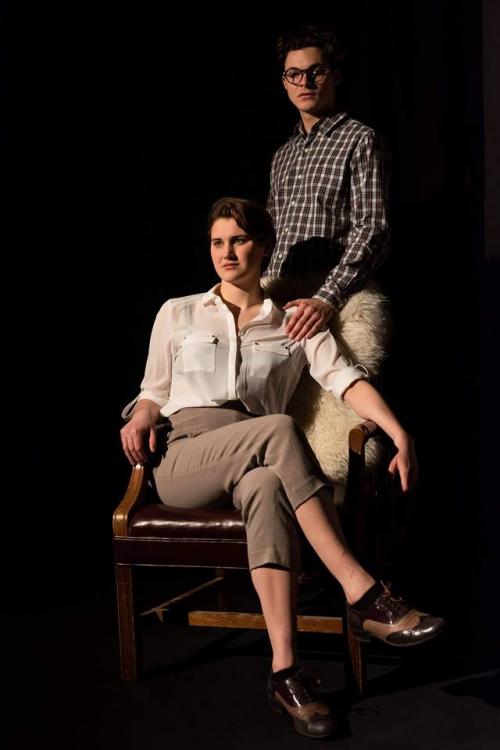 The Goat is a play to be reckoned with, and this production certainly lives up to its challenge; it is visceral, captivating, and utterly astonishing. The audience were sat in tense silence one moment and laughing aloud the next, and the resolution even drew a gasp of something between impressed and intimidated surprise. If you can spare a night this week, get down to Corpus and find out: who is Sylvia, and what has she done to the Gray family? I promise it will shock you.