'It's not about the price tag': theatre's commercial concerns
Alex Colville investigates how theatre negotiates its dual nature as artistic and business endeavour, inside Cambridge and out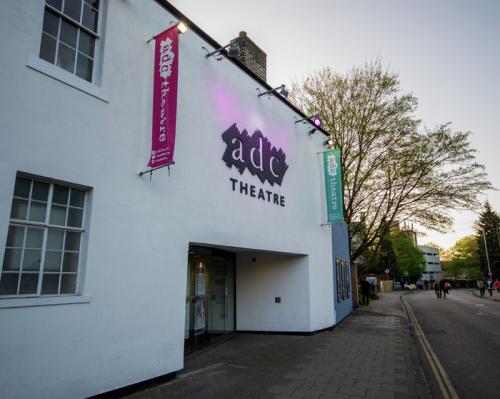 There is a certain stereotype of how creativity and finances should ideally interact within the theatre: in a nutshell, 'show' comes before 'business'. The latter is only ever detrimental to the former; the two are a marriage of begrudging necessity. To misquote the literary critic Cyril Connolly, there is no greater enemy to good art than an accountant in the wings.
In the Cambridge theatre scene, we are fortunate to do away with most of the business concerns: there are no salaries to pay for actors and production teams, and there is no real pressure on theatre societies to run a profit as long as they can continue to fund new shows. This frees Cambridge societies up to focus on artistic endeavours and, increasingly, productions designed to create a social or political impact.
I spoke to Oscar Yang, outgoing CUADC President, about how he sees the role of his society, Cambridge's largest student theatrical funding body. He sees CUADC's aim as to provide a "balanced" theatre season, funding "artistically ambitious" productions, such as the highly successful Teahouse last year. "We were not aiming to make a profit from that show", said Yang, "as the play is rather unknown to a mostly Western audience here in Cambridge".  
Keeping their spending costs to a minimum enables some societies to donate as much as possible to charity
CUADC is able to fund more commercially-unpredictably shows like Teahouse and Edinburgh Fringe productions because they also fund theatre tipped to make a profit. This allows the society to maintain its assets, and use them to bolster more original productions.
Cambridge's societies place varying degrees of emphasis on their role to nurture and support content. Myles O'Gorman, President of Selwyn's theatre company, the Mighty Players, says he has used his role to stimulate creativity in the shows the society puts on. He explains, "one of my main problems with drama societies at Cambridge is that sometimes they seem to exist solely to provide money". Larger companies, such as the Marlowe Society and CUADC also pay an active role in nurturing talent, running regular workshops and providing support to people hoping to get involved in the theatre scene as well as providing financial backing to shows.
Some societies have a political or social motive – for instance, the Cambridge University Queer Players, a new company established to encourage queer narratives on Cambridge's stages. Some shows donate their profits to charitable causes – for instance, this week's Ghosts is donating money to the Terrence Higgins Trust.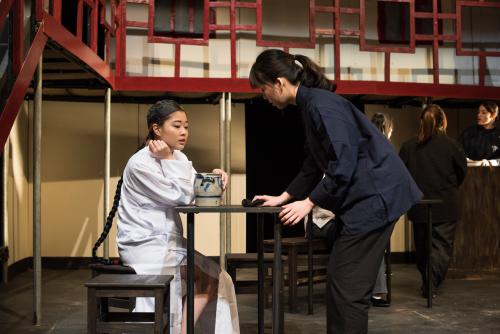 Societies, such as the Old Vag Club, exist with charitable donation as a primary aim. The newly established society donated half of its proceeds (£400) from last term's production of Public House to the Cambridge Rape Crisis Centre, and is dedicated to producing shows on subjects that they "feel are important or under-represented", removing themselves from the "well-worn structure" of "am-dram versions of Shakespeare and Wilde" frequently performed in Cambridge.
This admirable endeavour is in many ways facilitated by university as a unique safe haven for theatrical innovation and experiment. Societies such as the Old Vag Club rely on original scripts (no rights to pay for), and limited expenditure on costumes, set and venues. Keeping their spending costs to a minimum enables the society to donate as much as possible to charity – the current committee admit that "operating outside of university might in some respects be difficult" due to the inevitable increased costs.
What's going on in the theatre world outside of Cambridge? There seems to be at work the stirrings of a new generation's changed priorities in the drama it produces. According to Guy Chapman, Managing Director of Target-Live (a theatrical marketing agency based in the West End), "younger organisations and producers are more flexible when it comes to finances and expect people to work for favours/free". Productions at the Fringe are so unconcerned with their finances that "they are regularly budgeted on the back of an envelope".
Established theatre companies, however, cannot operate in this way. Budgets hang over a production like a sword of Damocles – and a fall can be fatal. An extreme example: the production company behind the musical Heaven on Earth declared itself bankrupt in November due to overspending, with £2.6 million now being owed to cast, crew and would-be venues, some of whom now no longer have the means to pay their rent.
The greatest obstacle affecting newcomers to the industry today is the decreasing likelihood companies will risk hiring a director, producer or actor with no track record
Losses can be of varying degrees of seriousness. Within commercial theatre it is commonplace. Chapman says it is 'rule of thumb' that in every ten productions, seven make a loss, two will break even and only one will make a profit. More worrying is the effect cuts to arts funding will have for the future of theatre, risking a curb of experimentation and innovation. Regional theatres have been badly hit, with some subsidies being cut (as in the case of Bristol Old Vic) by as much as 65 per cent in the past year. Malcolm Sinclair, President of the Equity Union, and West End Producer Karl Sydow have been quoted in The Stage as saying this "catastrophic" policy has reached a "crisis point" in regional theatre.
Edward Hall, Director of the Hampstead Theatre, has recently seen his own theatre's Arts Council funding cut by 14 per cent with no prior warning. "Where are we supposed to find £122,000 from a standing start?" He doubts the Arts Council even knew how vital this money was to his theatre, which funded the entire 'Downstairs Theatre', focused on staging newer plays. For Hall, this gives the appearance of "a total lack of professionalism and care".  
The stakes on artistic risk-taking have thus been raised. Theatre companies that cannot afford to make a loss play it safe, producing shows they know will attract audiences, with a cast of well-known faces. For Hall, the greatest obstacle affecting newcomers to the industry today is the decreasing likelihood companies will risk hiring a director, producer or actor with no track record. "As the room for failure is ever harder, people increasingly rely on precedent".
However, there is a more positive side to this picture: both Hall and Chapman believe a more financially-orientated industry has the ability to stimulate rather than merely stifle. The Hampstead Theatre has started working around the new challenges of the industry, relying on performances of new writing with short runs, which not only keeps audiences paying to come back but maximises opportunities for innovative theatre. "A great play is a great play", says Hall "and it will find an audience". And this system is working. It has resulted in Hall pulling the Hampstead Theatre back from its initial state of near-bankruptcy.
Chapman points out West End producers often use money from box office hits to fund new writing: Karl Sydow used the profits made from the ever-successful Dirty Dancing to fund new short work by David Hare and Mark Ravenhill at the Arts Theatre in summer 2016. Jez Butterworth's The Ferryman has proved adept at straddling the divide, able to please both the box office and the critics.  
Echoes of these symbiotic methods can be seen in Cambridge. The Old Vag Club tries to do short runs along the lines of Edward Hall, the resulting 'hype' contributing to both their shows quickly selling out. CUADC uses the proceeds of box office hits to invest in innovative productions, in the style of West End producers. So maybe Cambridge theatre isn't too dissimilar to the professional industry after all