Vulture's Top 10 Cambridge theatre highlights of 2017
As the curtain comes down on 2017, our theatre team turns the spotlight on their favourite moments in Cambridge theatre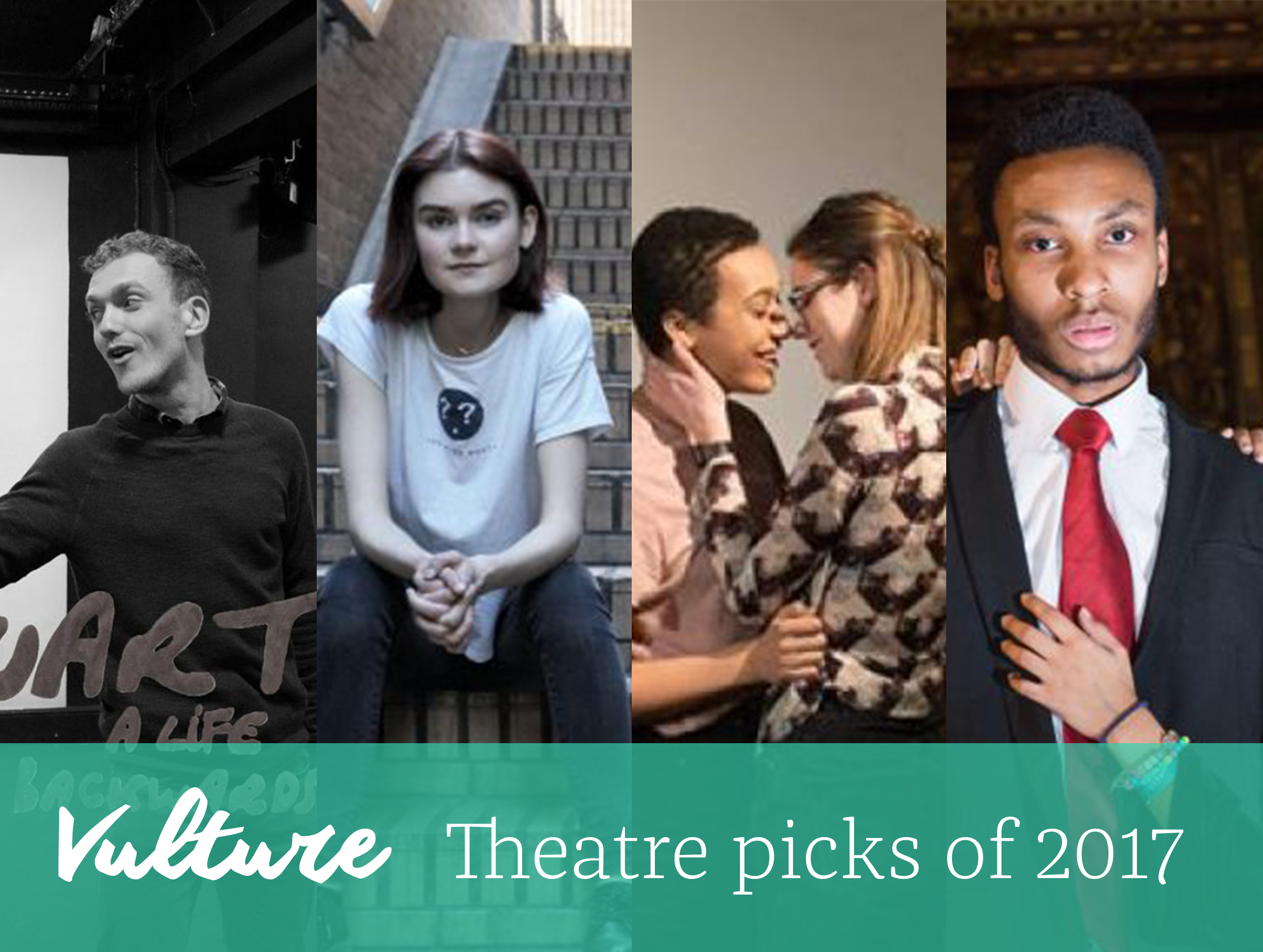 This year, students united to tackle ambitious challenges, including – but certainly not limited to – the flooding of the ADC stage, taking a show around Asia, and pushing to make theatre accessible to everyone.  The usual high-points of the dramatic calendar continued to sparkle; ETG's Hamlet and the Arts Show, Edward II, were especially praised for their professional quality.
Vulture is Varsity's magazine section; we are dedicated to sharing the best of Cambridge culture with you
Many incredible shows didn't make our Top 10: a shoutout has to be given to Lemons, Lemons, Lemons, Lemons, Lemons and Birdsong; both of which were examples of superb acting. 
In this article, I have chosen not to deliberately select the dramatically 'best' shows (an impossible task), but instances where productions have not just put on a play, but taken ownership of a greater project to create something truly student-led. We have also tried to pick shows which represent broader trends and moments from 2017. 
Lent Week 2
Stuart tells the story of its titular character, a homeless man with a troubled past and an incredible sense of humour. What impressed me about this production was not just its wonderfully naturalistic acting, but the social activism with which the whole team engaged, using the show as a way to raise awareness and money for homeless people. The crew went to the lengths of doing a sponsored sleep-out, and raised over £3,000 for Jimmy's Shelter in Cambridge. 
Lent Week 5 to Week 6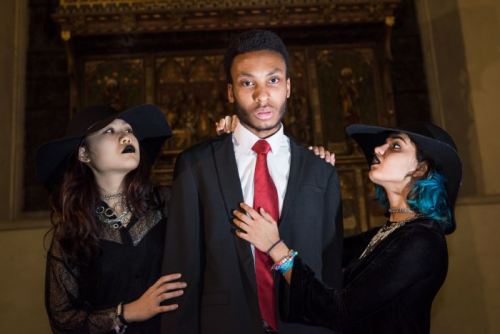 Tickets for this Shakespearean classic, staged in the Michaelhouse Church, were gold dust, with the theatre community scrabbling for tickets for this widely-praised show. Saskia Ross put together an all-BME production, giving many talented actors their debut and giving momentum to the movement for increased BME inclusion in the Cambridge theatre scene (continued by, among others, the first BME Smoker, Fences, and the all-BME production of Twelfth Night).
Lent Week 7

I have endless respect for anyone who can improvise on stage, and am continually bowled-over by the quality of the Cambridge Impronauts' shows. The Zero Hour Musical took this to new levels as they devised musical theatre live, with an accompanying band and choreography. On the night I went, the storyline was about zombies in a morgue, but the cast nonetheless managed the kind of feel-good, cheesy number which ends all good musicals.
Lent Week 8 
This was one of the few Cambridge shows I've seen which received a full standing ovation, which says it all. A piece of new writing by Lola Olufemi and Martha Krish, this play told the story of two women's interracial queer relationship. This play achieved both moments of genuine comedy and stark social critique. A mention here must be made to The Cambridge Companion to Lesbianism, for also telling the stories of the underrepresented community with real flair and talent.
The Man Presents: Women (and More Women) 
Easter Week 0
Cambridge's finest female and non-binary comedians took to the stage (twice). For the second run, there were so many women that they performed with an alternating cast. The sketches were laugh-out-loud funny, the comic timing impeccable. Feminist ideas were at play, with the show declaring its aim to "stick it to the man". It was a good year for women in comedy in Cambridge, with Lady Smokers and a gender-balanced Footlights committee.
Easter Week 4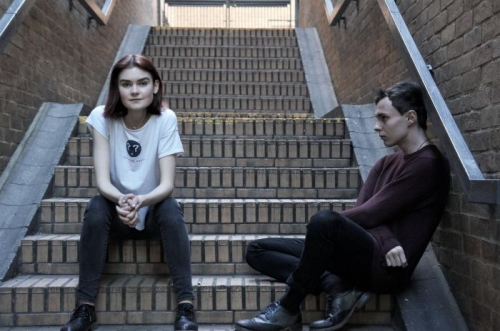 This play was awarded the coveted five stars by Varsity. It tells the story of Harry, a homeless man, and Mia, who has run away from home to taste 'real life'. Kate Collins' writing was compelling, sharp, witty – and, perhaps most impressively, didn't feel like student writing. Alistair Henfrey and Jessica Murdoch were not afraid to perform the ugly, complex facets of their characters, resulting in the creation of really good drama.
Michaelmas Week 1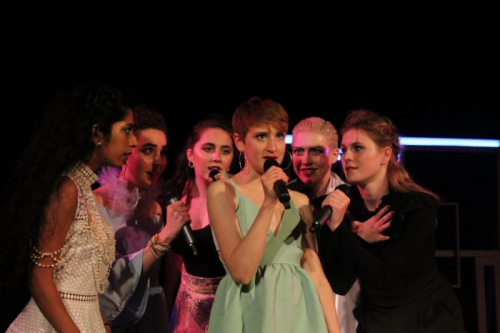 The brainchild of Toby Marlow and Lucy Moss, this originally-written musical gives Henry VIII's six wives the chance to tell their story. Stunning vocals and choreography brought the show to life, and the audiences loved it. After an Edinburgh run and a revival on the ADC stage, the show is now off to the West End. Toby Marlow was also one half of Hot Gay Time Machine, a musical comedy extravaganza that delighted Cambridge.
CAST: A Midsummer Night's Dream 
Summer Vacation to Michaelmas Week 0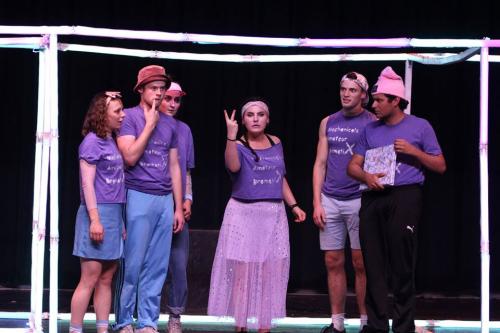 Every summer, the Cambridge American Stage Tour takes a Shakespeare play – and some of Cambridge's best talent – across the Atlantic, and expectations are always high. This year, the team reimagined A Midsummer Night's Dream in the noughties, complete with cheesy club hits and shiny pastel tones. The audience made Shakespeare feel modern, fresh and genuinely funny – no mean feat.
Michaelmas Week 6
It is always exciting to see new students enter the theatre scene, and this year's freshers' plays did not disappoint. Special mention has to go to hilarious and brave performances from Harriet Fisher and Jamie Bisping. We are looking forward to more shows from this talented cast. 
Public House 
Michaelmas Week 6
Taking place in Jesus College Bar, Public House was a piece of devised interactive theatre around the theme of sexual harassment and assault. The audience moved around the space as actors performed real testimonials of these difficult themes. The resulting drama was certainly immersive, hard-hitting and rang uncomfortably true for too many in the room, but the Old Vag Club team worked hard to tell the stories in a sensitive and empowering way.
Before you go...
While not in our top 10 performances, MOJO's trailer really got people talking. Watch it below
T-minus 2 days. MOJO @ the ADC Theatre 9th - 13th May 7:45pm Tickets: https://www.adctheatre.com/whats-on/play/mojo/ Trailer by the wonderful Louis Rogers

Posted by Elise Limon on Sunday, May 7, 2017